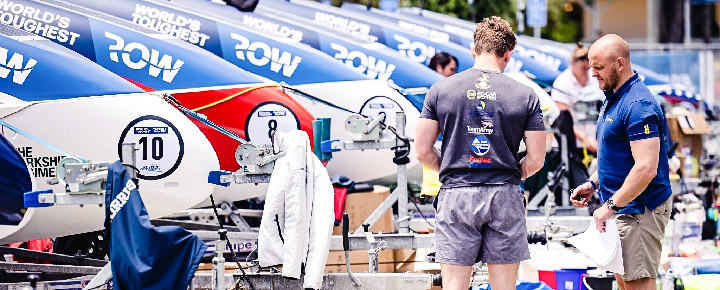 Back in 1976, Patrick Quesnel became the first person to row across the Pacific. He did it alone in 111 days. Now 14 teams, with 49 rowers, are taking up the challenge with sponsorship that Quesnel never had.
They leave on June 12 for Hanaeli, Kauai, where we intend to meet them upon arrival. It's called the World's Toughest Row, which Quesnel alluded to when he did it alone. This will be the inaugural Pacific Challenge and is planned as a yearly event.
The starting point is Monterey Harbor which is 2,800 miles from Hanalei. We are sure that beautiful Kauai will be the picture in their minds as they spend what's expected to be more than 60 days crossing the Pacific. It is the first time that the race will take place here, and it complements their annual Atlantic row.
This inaugural Pacific Challenge will depart Monterey's historic harbor "following the path of many adventurers and explorers of yesteryear," according to the official row website, which described the race as "the most incredible, once-in-a-lifetime adventure."
It's been nearly a half-century since Patrick Quesnel became the first person to row across the Pacific. Patrick made the journey in a 21-foot-long wooden Hawaiiki, built in the style of the 1880s. He started in Washington state and ended his row in Honolulu. That row was vastly different than this year's, considering it was done solo and using a more primitive boat.
Patrick was followed soon after that by British rowing racer Peter Bird. Roz Savage was the first woman who rowed solo from California to Honolulu in 99 days. The longest row to date was when Peter Bird spent some 147 days.
You can also follow the inaugural Pacific Challenge on Facebook and Instagram. 
Watch below to get an idea of what it will be like. As a side note, editor Rob has been a competitive sculler and is excited to be following this journey. In addition to the upcoming race, there will be another one in December on the Atlantic.
Disclosure: We receive a small commission on purchases from some of the links on Beat of Hawaii. These links cost you nothing and provide income necessary to offer our website to you. Mahalo! Privacy Policy and Disclosures.