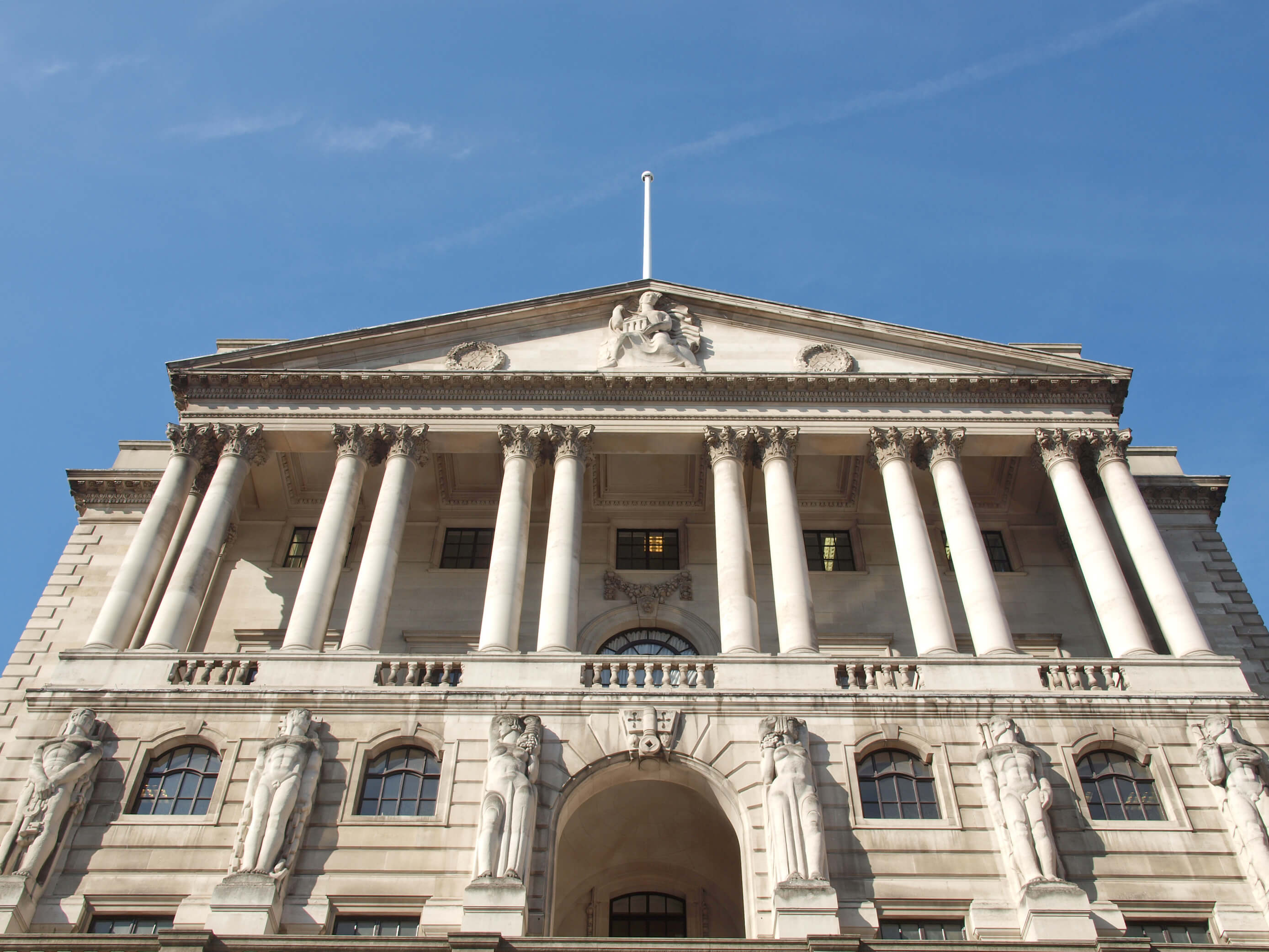 As many of us were focused on yesterday's August Bank Holiday on Friday, we may excuse ourselves for missing some of the most important crypto and fiat news in many a recent news cycle. Bank of England Governor Mark Carney, a global elitist type who previously presided over Bank of Canada and last month reportedly fell out of contention to replace outgoing International Monetary Fund Director Christine Lagarde because he was not "European enough" – even as the bearer of an Irish passport – among others, shared some eye-opening remarks at the Federal Reserve's annual confab of top central bankers in Jackson Hole, Wyoming.
Governor Carney characterised the US dollar as a major "destabilsing" force in the global economy, lamenting its role as the preeminent reserve currency. Carney reported "While the world economy is being reordered, the U.S. dollar remains as important as when Bretton Woods collapsed," a reference to the suspension of the US dollar's peg to gold in the early 1970s. 
Since the global financial crisis emerged about twelve years ago, emerging economies have upped their share of global economic activity to 60% from approximately 45% before the financial crisis started. Despite the growing economic importance of many countries over the past decade, however, the US dollar remains the fiat of choice in at least 50% of international trade. Stated differently, this is more than five times the United States' share of global imports, and exposes emerging market exporters who remain long US dollars to dislocations in the US economy and the US dollar itself.  
Governor Carney's US dollar-bashing verbal intervention comes at a time when political intervention in the global capital markets is at a fevered pitch and may be at a post-Bretton worst.  US President Trump has dusted off the ultimate China-hating manual – the so-called International Emergency Economic Powers Act – and is threatening to order US companies to stop producing goods in China. If such a threat were implemented, it would discourage US companies from maintaining trading or investment relationships with Chinese companies, and would upset a very lopsided trade imbalance – likely exactly what President Trump is looking to achieve with his blowhard bluster.
Heading into Friday's remarks, the US dollar/ Chinese yuan spot exchange rate was trading below a 7.10 handle. The pair finished trading last week around 7.1360 and opened this week around 7.1748 and has since traded as high as 7.1840, clearly an indication the markets were spooked by Trump's threats and evidence of Beijing's escalating displeasure with Trump's playbook.
Governor Carney warned about the coincidence of low equilibrium interest rates with financial crises, wars, and shifts in the banking system. He also floated the idea of centralising much of the world's exchange rate ills at the International Monetary Fund by tripling its resources to around US$ 3 trillion instead of amassing massive amounts of debt denominated in US dollars. This is the same IMF that Carney apparently will not be lording over.
"While such concerted efforts can improve the functioning of the current system, ultimately a multi-polar global economy requires a new IMFS (international monetary and financial system) to realise its full potential," Carney added. He suggested multi-polar financial system might be the best alternative to the US dollar, suggesting such a system could be created by technology.
"As a consequence, it is an open question whether such a new Synthetic Hegemonic Currency (SHC) would be best provided by the public sector, perhaps through a network of central bank digital currencies," Carney stated.
Additionally, Governor Carney stated "Even a passing acquaintance with monetary history suggests this center won't hold. We need to recognise the short, medium, and long-term challenges this system created for the institutional frameworks and conduct of monetary policy across the world." 
Central bank digital currencies (CBDC) have been researched and examined by leading global central banks over the past few years, including Governor Carney's Bank of England and People Bank's of China, which itself is looking to "restrain public's demand for crypto assets and to strengthen China's sovereign currency." 
BTC/USD traded as high as US$ 10,478.00 on Friday following Carney's remarks, while Ethereum traded as high as US$ 196.66.
While much must take place before central bank digital currencies become enabled – another global financial crisis will hasten matters – it is clearer than ever that digital assets are here to stay, at least in some format.
Perhaps the most important word spoken by Carney at Jackson Hole was "hegemonic," a clearly reference to the US dollar's long-standing hegemony in the exchange rate markets. 
Replacing one hegemonic powerhouse (the US dollar) with a new hegemonic asset like Synthetic Hegemonic Currency (SHC) appears to be on the global road map now.
Source link