Last Call — A prime-time read of what's going down in Florida politics.
First Shot
Gov. Ron DeSantis is endorsing Harmeet Dhillon's campaign for Republican National Committee Chair.
The Governor, who is widely expected to run for President, said the 2018, 2020 and 2022 election cycles have been "substandard" for national Republicans. Current Chair Ronna McDaniel, who is running for another term, led the RNC in all three.
DeSantis said, "of all three of those, '22 was probably the worst given the political environment of a very unpopular President in (Joe) Biden. Huge majorities of the people think the country is going in the wrong direction. That is an environment that's tailor made to make big gains in the House."
Though Republicans did retake the U.S. House in November, their performance in the 2022 General Election was considered middling. The party took only a narrow majority in the chamber while losing most battleground U.S. Senate and Governor races.
"I think we need a change, I think we need to get some new blood in the RNC. I like what Harmeet Dhillon has said about getting the RNC out of D.C. — why would you want to have your headquarters in the most Democrat city in America?" DeSantis told Florida's Voice, adding that the party needs "some fresh thinking."
"Just practically speaking, you need grassroots Republicans to power this organization with volunteering and donations," he continued. "I think it's going to be very difficult to energize people to want to give money, to want to volunteer their time with the RNC, if they don't see a change in direction."
Dhillon, an attorney to former President Donald Trump, is seen as McDaniel's top rival in the Chair race and has been alleging the incumbent of misspending party funds and of being a religious bigot. RNC members are expected to vote for Chair on Friday.
___
Nine Democratic state Senators are endorsing former Sen. Annette Taddeo's bid for Florida Democratic Party Chair.
"From successfully leading the Miami-Dade Democratic Party from 2012-2014, to being a part of President Barack Obama's re-election campaign when we expanded turnout in Miami-Dade County and won the Hispanic vote, to becoming the first Latina Democrat elected to the Florida Senate when I flipped a GOP seat in my 2017 Special Election and serving in the Florida Senate for five years, I understand what it will take to create a fully functional state party," Taddeo said.
"That's why I am humbled to have the support of Florida Senate Democrats right out of the gate. They know I will never back away from a fight, and together we will work to create a fully functional FDP that can better support our Democratic legislators in Tallahassee to push back against the GOP's divisive legislative agenda to elect more Democrats to the Florida legislature."
Taddeo's list of backers includes Senate Democratic Leader Lauren Book, Senate Democratic Leader Pro Tempore Jason Pizzo and Sens. Lori Berman, Tracie Davis, Tina Polsky, Darryl Rouson, Linda Stewart, Geraldine Thompson and Victor Torres.
"I am proud to share my strong support for Senator Annette Taddeo as the next Chair of the Florida Democratic Party. Annette is a strong and extremely capable fighter for our shared Democratic values, and she has experienced firsthand the successes and shortcomings of the FDP," Book said. "Having worked alongside Annette, I can confidently say she is the best person for the job and I look forward to working alongside her to help rebuild what has been lost, so that Democrats can effectively defend the rights and freedoms of Floridians all across our state."
Taddeo's endorsers account for three-quarters of the Senate Democratic Caucus. Sen. Shevrin Jones, who was a fellow Miami-Dade delegate with Taddeo and considered a rising star with national political connections, is notably absent. Also, state Sen. Rosalind Osgood of Broward County and state Sen. Bobby Powell of Palm Beach are not on the list.
Taddeo is running for Chair against Broward County DEC Chair Rick Hoye and West Palm Beach political consultant Alex Berrios. Tallahassee City Commissioner Jeremy Matlow was previously running for the position but dropped out earlier this week.
Evening Reads
—"Ron DeSantis is counting on journalists not connecting him to Floridians losing their health coverage" via Matt Gertz of Media Matters
—"Congress is gridlocked. America's statehouses are very much not" via The Economist
—"Rick Scott to run for re-election in Senate, skip presidential campaign" via Alex Roarty of the Miami Herald
—"DeSantis blames skyrocketing Florida housing costs on people fleeing 'Faucivilles'" via A.G. Gancarski of Florida Politics
—"Donald Trump endorses Joe Gruters for RNC Treasurer" via Jacob Ogles of Florida Politics
—"Florida school voucher bill passes its first test, but big questions remain" via Jeffrey S. Solochek of the Tampa Bay Times
—"'Enough is enough': Mike Caruso files bill making hate acts, antisemitic messages a felony" via Jesse Scheckner of Florida Politics
—"Next broadband expansion tasks include training, use" via Wes Wolfe of Florida Politics
—"How classified documents became a schoolgirl's show-and-tell" via Calvin Woodward of The Associated Press
—"FairTax, the GOP plan for a 30% national sales tax, explained" via Dylan Matthews of Vox
—"Florida House 'dress code' asks women to cover their shoulders" via Peter Schorsch of Florida Politics
—"Year starts with high numbers of manatee deaths across Florida" via Emma Behrmann of Fresh Take Florida
—"The meme that defined a decade" via Megan Garber of The Atlantic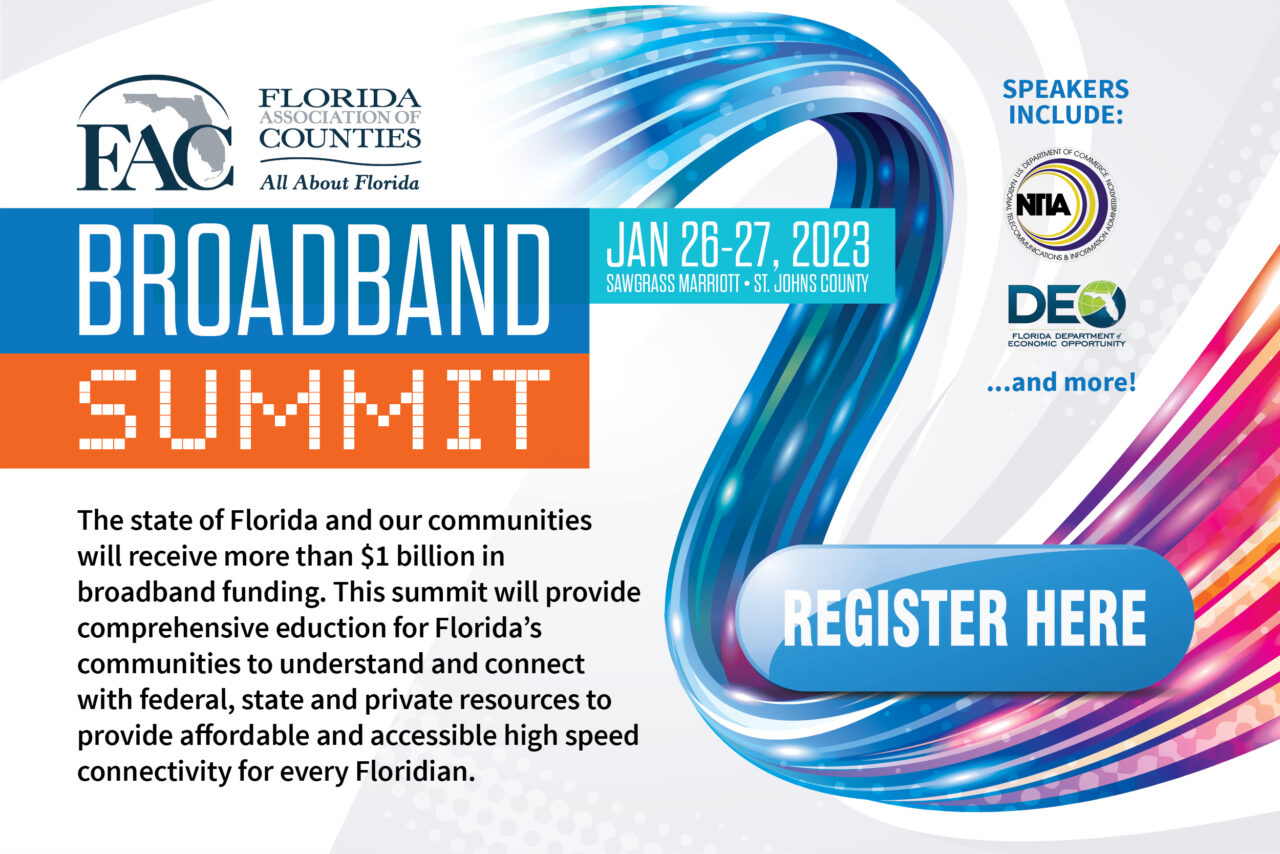 Quote of the Day
"I will not stand here and do nothing. I will not be complacent, and I will not sit around. With that attitude, are we just going to wait for these haters to start breaking the glass windows and storefronts of the Jewish store owners again, like they did in the past, before we wake up?"
— Rep. Mike Caruso, on legislation that would make publicly displaying a swastika or other intolerant imagery a felony.
Bill Day's Latest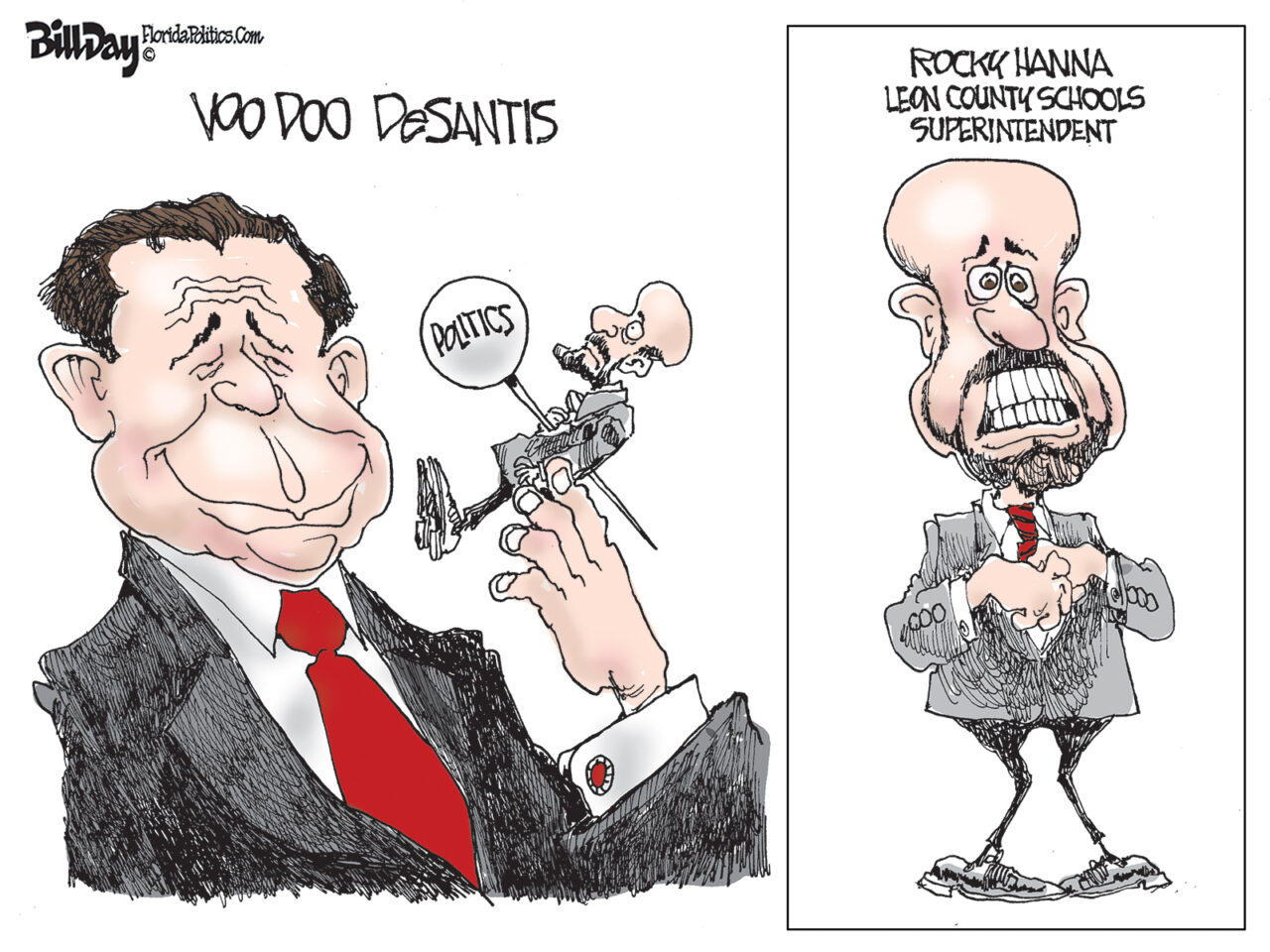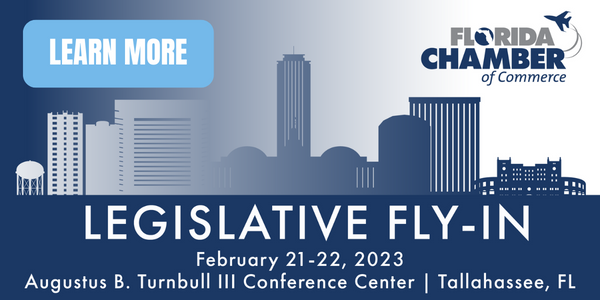 Breakthrough Insights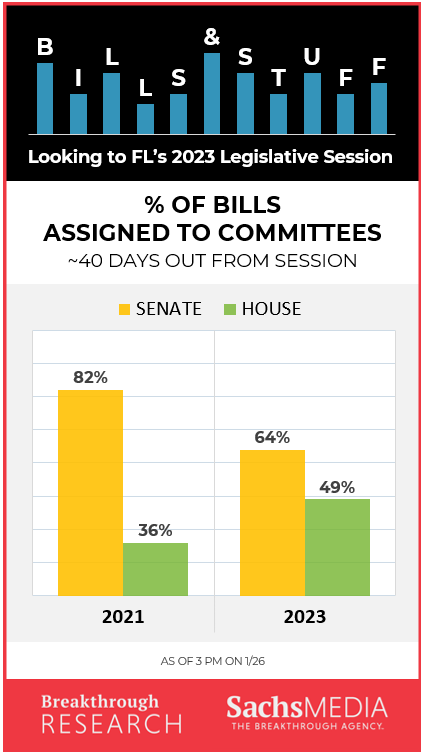 ___
Last Call is published by Peter Schorsch, assembled and edited by Phil Ammann and Drew Wilson with contributions from the staff of Florida Politics.
Post Views: 0