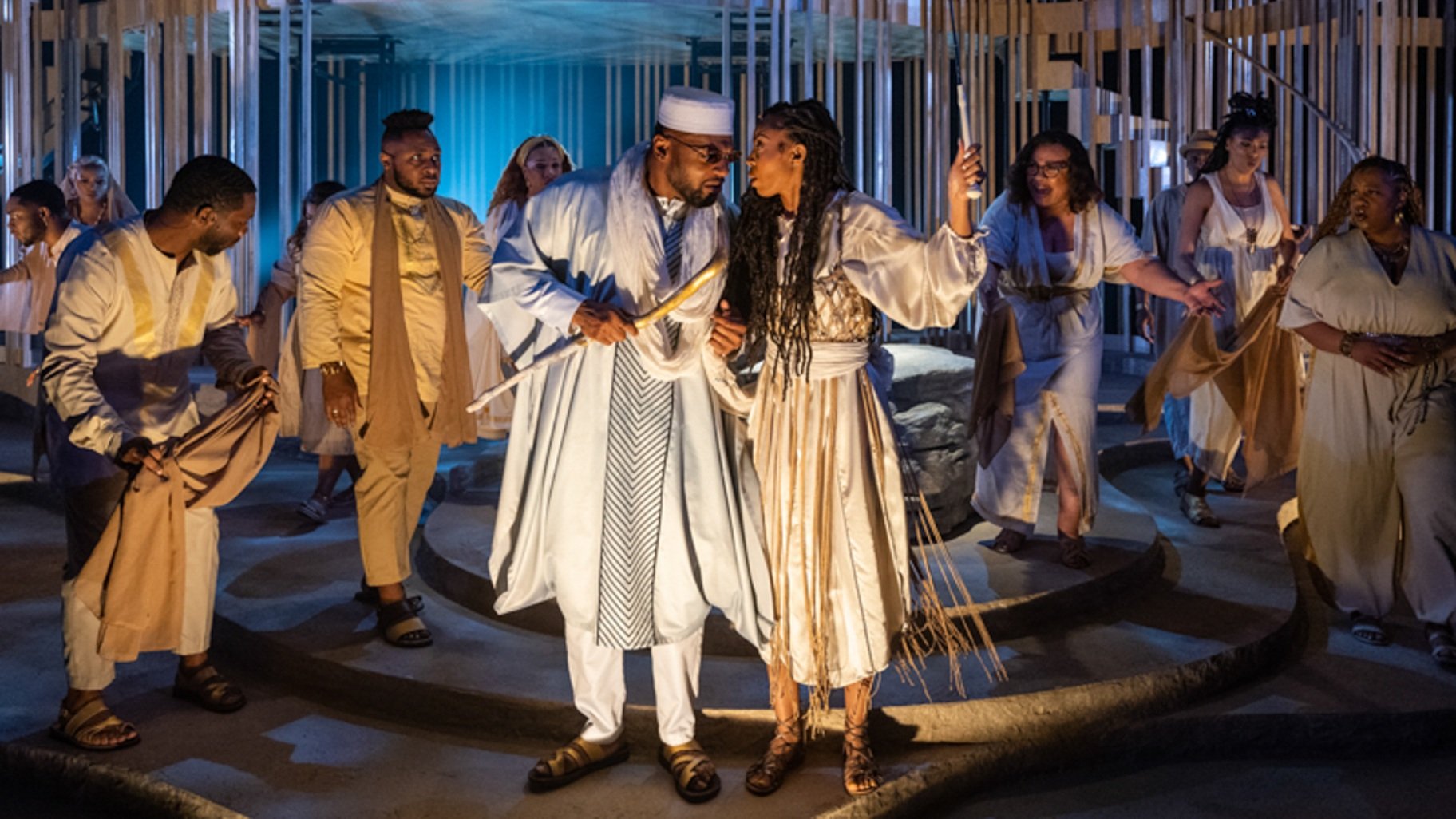 When gospel music merges with an ancient Greek text, you could almost call it a holy communion. "The Gospel at Colonus" is a revival in more ways than one, and it brings ecstatic church music into the theater.
"Chicago Tonight" visited a final rehearsal.
"I think we all got spirit in us, no matter who you pray to, no matter what you believe, no matter what you clap for, there's a spirit in all of us," co-director Mark J.P. Hood said. "Coming to this show is a spiritual event. It's not Christian, it's not Jewish, it's not Muslim, it's not Greek. Well, it's a little Greek because that's what it's about, but it's a spiritual event."
Morgan Freeman was in the original cast in 1983, and that production inspired the career of at least one member of the audience.
"I saw the original production in 1983 at Brooklyn Academy of Music and as a result decided, hey, if classic texts and music can create such a spiritual event that lifts the entire community in…
…
Continue reading this article at;

https://news.wttw.com/2023/05/25/reviving-gospel-musical-ancient-roots
https://news.wttw.com/2023/05/25/reviving-gospel-musical-ancient-roots
news.wttw.com
Feed Name :
hashtags : #Reviving #Gospel #Musical #Ancient #Roots #Chicago #News