Good Tuesday morning.
Florida Politics is the first place government affairs firms go to when announcing their newest hires — I could list a dozen examples from the past week, but this edition of Sunburn speaks for itself.
That said, one of the largest firms in the state just made a splash hire and didn't tell a soul, so I had to ferret this out on my own. Here goes: Word on the street is that the legendary Diane Moulton has taken a job on Adams Street.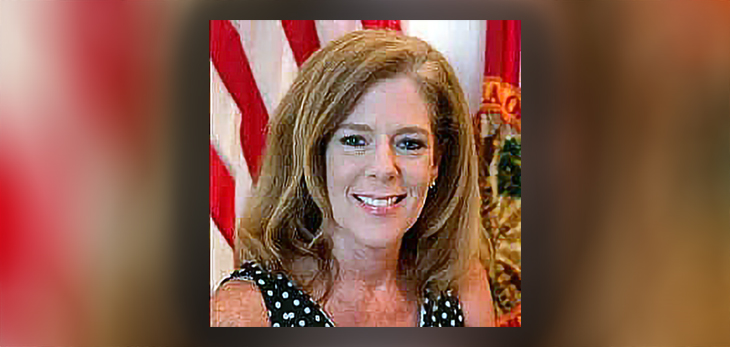 Moulton was the longtime Director of Executive Staff in the Executive Office of the Governor, serving under Govs. Ron DeSantis, Rick Scott, and Charlie Crist. That position gave her unrivaled access to three Governors, and each saw her as a top aide and administrator who knew the nuts and bolts of state government like the back of her hand.
Moulton left EOG in mid-2021 and is now taking her talents to The Southern Group, which has grown to become one of the largest and most lucrative lobbying firms in the state. Moulton's new title: Chief Administrative Officer.
The Southern Group may be keeping quiet about the hire, but its competitors are not. And they're all saying it's a home run.
"Diane Moulton is the most knowledgeable person I know on how state government works. She has served as the right arm of three attorneys general and three governors. She is priceless," said George LeMieux, a former U.S. Senator and Deputy Florida Attorney General who now practices at the law firm Gunster.
Another rival, lobbyist Ron Book, said Moulton, "is quite probably one of the most knowledgeable individuals in the entire state when it comes to state and local governments of Florida."
For what it's worth, I did reach out to Southern to confirm Moulton's hiring. The brief response I received via text from Managing Partner Rachel Cone was, "Yes!"
___
Speaking of Ron Book, be sure to read about the recognition he's receiving from The Florida Bar (click here.)
___
National government relations firm The Vogel Group is expanding its Tallahassee team with the addition of Kyle Langan.
Langan comes to the firm with extensive experience in the Legislature, having worked as a Legislative Aide to House State Affairs Committee Chair Lawrence McClure as well as former Sen. Charles Dean.
"From working on my first campaign for the Florida House to assisting me in navigating the complexities of the Legislature, Kyle is a seasoned professional, a great teammate, and will make an excellent addition to the Vogel Group," McClure said. "He's one of the truly good people you get to meet in this process, and I am excited to watch his career in the private sector take off."
Most recently, Langan served as an analyst on the House Committee on Redistricting, for which he served as a primary map drawer responsible for redistricting Florida's 28 Congressional Districts and 120 state House districts.
The Vogel Group said Langan's hire bolsters the firm's government affairs roster and further deepens its political and policy experience throughout Florida.
"Kyle brings deep relationships throughout Florida government and sharply honed political acumen. He has all of the skills you would expect of someone who has run state campaigns, directed political operations, and expertly navigated the halls of the Florida Legislature," said Vogel Group Principal Eileen Stuart. "Kyle is a perfect fit for our thriving office, and he has already hit the ground running in servicing our roster of clients."
The Vogel Group and closely associated law firm Holtzman Vogel expanded into Florida in mid-2021 and has since expanded its team with Chad Revis and Josh Pratt at Holtzman Vogel.
Also, Holtzman Vogel announced last week that attorney Robert Volpe, who specializes in property and real estate law, has been elevated to partner.
___
Ben Gibson is taking over as Managing Partner of Shutts & Bowen's Tallahassee office.
Gibson, a senior member of the firm's Governmental Law Practice Group, succeeds Jason Gonzalez as Managing Partner of the office. Gonzalez left the firm Jan. 13.
"I am grateful for Jason's exceptional service and his dedication to the firm," said firmwide Managing Partner Jack C. McElroy. "His counsel, judgment, and leadership have been invaluable to our work in the litigation and government affairs arena, and I congratulate him for his many years of service."
"After nearly nine years of practicing at Shutts, it is time for me to pursue new and different challenges and opportunities," said Gonzalez, who joined the firm in 2014 and regularly consulted on executive branch government affairs.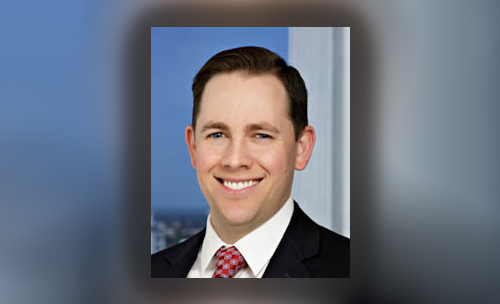 Gibson, who joined Shutts in 2018, represents clients facing high-stakes legal issues at the intersection of business, politics and government. His statewide practice focuses on representing corporate, political and government clients in appellate, litigation and administrative matters as well as government affairs.
"Ben has been one of the firm's most trusted Partners, and he will bring a skilled and steady hand to his role as Managing Partner of the Tallahassee office," McElroy added. "Shutts will benefit from Ben's incredible judgment and highest-level legal experience. He is a tested leader, and just the person to succeed Jason as we look forward to the opportunities our Tallahassee office has in the coming years."
Gibson added, "I am very grateful for Jason's leadership of the Tallahassee office, and I appreciate the guidance and support he has given to me and his colleagues. I am honored to be asked to serve the firm in this new role."
___
John Truitt, the former Deputy Secretary of Regulatory Programs at the Department of Environmental Protection (DEP), has joined GrayRobinson's Environmental and Sustainability Law Team as a shareholder in the Tallahassee office.
Known for his extensive regulatory experience in environmental, energy and water issues, Truitt will work with GrayRobinson business clients to address environmental regulatory challenges and compliance demands facing the public and private sectors.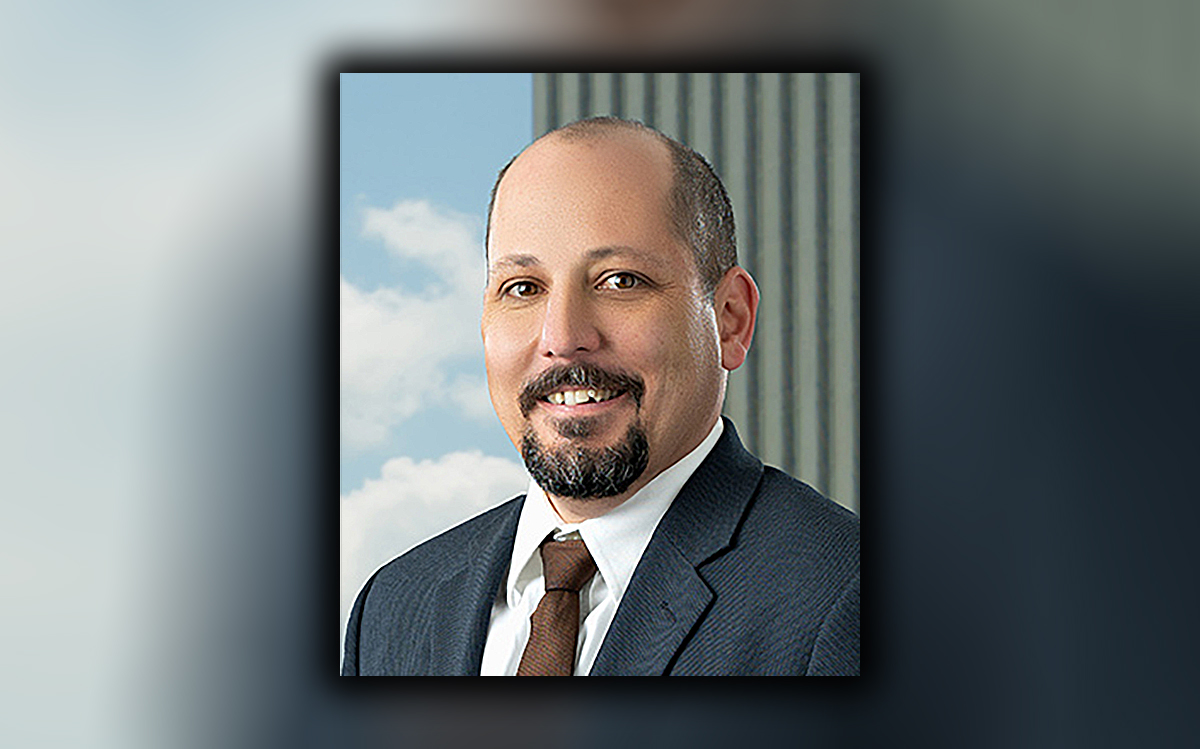 "Having served under two Florida Governors, John has an uncanny creative ability to craft legislative and regulatory solutions for clients within the environmental, energy and water space," said GrayRobinson shareholder Ryan Matthews. "We're excited to have John at GrayRobinson and continue the forward momentum of our environmental and sustainability law practice in the Sunshine State and beyond."
Truitt was the longest-tenured Deputy Secretary for Regulatory Programs at DEP. During his time at the Department, he oversaw the implementation of environmental regulations and policy through four agency divisions, six district offices, the Office of Emergency Response and the Florida Geological Survey. He was responsible for more than 1,000 employees and a budget of nearly $500 million.
Truitt also previously served as the chief adviser for Environmental and Regulatory Policy at DEP, chief prosecuting attorney and section manager at the Florida Department of Health, a chief adviser to a member of the Public Service Commission, and a chief attorney at the Office of Public Counsel.
"I'm thrilled to be at GrayRobinson, where I have the opportunity to work alongside some of the best attorneys and advisers in the business," he said. "GrayRobinson knows Florida and I am eager to get to work helping clients ensure consistent compliance, mitigate risk, and forecast sustainability concerns."
— SITUATIONAL AWARENESS —
—@AustinHellerGA: There are elected officials quoting Dr. (Martin Luther) King that have worked to ban Black history & whitewash his legacy — as well as furthering mass incarceration & increasing policing budgets over health care & education. Believe people's actions over their words. We honor Dr. King by ACTING.
tweet, tweet:
At every step of progress, we were met with an obstacle, but we always pulled through. There's something in us that mandates that we make it! We don't have a choice! #MLKDay ✊🏾 pic.twitter.com/1sdqVYSh9c

— Shevrin "Shev" Jones (@ShevrinJones) January 16, 2023
—@iElijahManley: It's very scary living in Florida right now. The Republicans are turning this state into an unrecognizable, fascist place to live. It's unsettling to see right-wing extremism run rampant, with an increase in anti-LGBTQ bigotry, racism, and antisemitism.
Tweet, tweet:
I'm here. About to leave. 😭😭😭 pic.twitter.com/fKE1RRfb4D

— State Rep. Angie Nixon (@AngieNixon) January 15, 2023
— DAYS UNTIL —
Ashley Children's Gasparilla Parade — 4; last day to ride Splash Mountain before remodeling — 5; The James Madison Institute's Annual Dinner — 8; 2023 FAC Access 67 Broadband Summit — Florida Association of Counties begins — 9; state Senators have a 5 p.m. deadline for submitting requests for drafts of general bills and joint resolutions, including requests for companion bills — 9; Seminole Hard Rock Gasparilla Pirate Fest — 11; Bruce Springsteen launches 2023 tour in Tampa — 15; 2023 State of the Union speech — 21; 'Ant Man and the Wasp: Quantumania' premieres — 31; 2023 Florida Chamber Legislative Fly-In — 35; 'Snowfall' final season premieres on FX — 36; city of Tampa Municipal Election early voting begins — 41; DeSantis' 'The Courage to Be Free: Florida's Blueprint for America's Revival' released — 42; 'The Mandalorian' returns — 43; 'Creed III' premieres — 45; The Oscars — 46; Tampa Municipal Election — 49; Florida TaxWatch's State of the Taxpayer Dinner — 50; 2023 Legislative Session convenes — 49; World Baseball Classic finals begin in Miami — 61; 'John Wick: Chapter 4′ premieres — 66; Tron Lightcycle / Run debuts in Walt Disney World — 77; Taylor Swift 'Eras' Tour in Tampa — 88; final performance of 'Phantom of the Opera' on Broadway — 89; American Association of Political Consultants Pollies '23 conference begins — 91; 2023 Session Sine Die — 108; 'Guardians of the Galaxy Vol. 3' premieres — 108; Florida Chamber 2023 Leadership Conference on Safety, Health & Sustainability — 113; Florida TaxWatch's Spring Meeting — 121; 'Fast X' premieres — 122; Florida Chamber 2023 Florida Prosperity & Economic Opportunity Solution Summit — 128; 'Spider-Man: Across the Spider-Verse' premieres — 136; Florida Chamber 2023 Florida Learners to Earners Workforce Solution Summit — 161; 'Indiana Jones and the Dial of Destiny' premieres — 164; 'Mission Impossible: Dead Reckoning — Part One' premieres — 178; Florida Chamber 37th Annual Environmental Permitting Summer School — 182; Christopher Nolan's 'Oppenheimer' premieres — 185; 'Captain Marvel 2′ premieres — 192; 2023 Florida Chamber Annual Meeting & Future of Florida Forum — 279; 'Dune: Part Two' premieres — 290; 'Spider-Man: Across the Spider-Verse' Part 2 premieres — 437; 'Kingdom of the Planet of the Apes' premieres — 493; Opening Ceremony of the 2024 Olympic Games — 556; 'Thunderbolts' premieres — 556; 'Blade' reboot premieres — 598; 'Deadpool 3' premieres — 661; 'Fantastic Four' reboot premieres — 739; 'Avengers: The Kang Dynasty' premieres — 836. 'Avengers: Secret Wars' premieres — 1,025.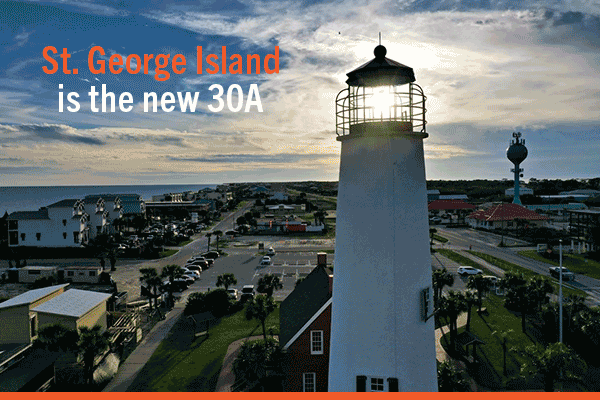 — TOP STORY —
Following the Martin Luther King Jr. Day weekend, lawmakers will strap in for the second week of interim meetings this week.
This week is set to be the densest committee week yet, with panels planned Tuesday through Thursday. The year's first committee was shortened to two days, thanks to the New Year holiday and the inauguration. Additionally, a committee week planned for December was used instead to hold a Special Session on property insurance, hurricane aid and toll relief.
But as lawmakers get back into the swing of things, they will lay down the pace for the 2023 Session and outline their legislative priorities.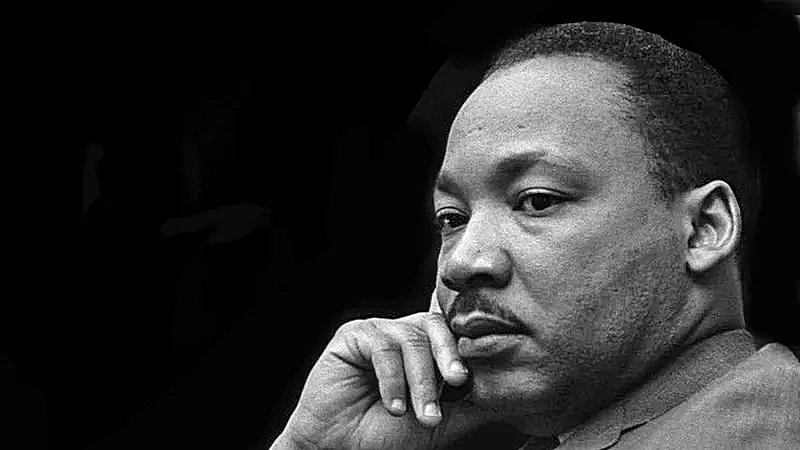 Although most early meetings are filled with overviews or presentations, lawmakers will start presenting bills Tuesday morning, beginning with a pair of bills in the House Transportation & Modals Committee. One would name the NASA Causeway Bridge the Dr. Sally Ride Memorial Bridge (HB 21) and the other would designate a portion of Interstate 275 in Pinellas County as the Deputy Sheriff Michael Hartwick Memorial Highway (HB 63).
Presentations Tuesday include a PowerPoint on the impact of the 2022 hurricane season on Florida agriculture, an overview of the cyberattack on the Highlands County Sheriff's Office, and an update on the 6th District Court of Appeal.
Wednesday and Thursday will be heavy days for reviewing hurricane impacts, with the House and Senate committees on hurricane resilience holding panels featuring local government officials from regions affected by Hurricanes Ian and Nicole.
Hurricane overview will seep into other parts of the agenda, too, with Sarasota County Supervisor of Elections Ron Turner joining Secretary of State Cord Byrd and Florida Supervisors of Elections President and Leon County Supervisor of Elections Mark Earley in their talks on the 2022 election cycle. The three will deliver their presentations before the House Ethics, Elections & Open Government Subcommittee on Wednesday.
Appropriations Committees will also begin receiving budget requests, with the Senate Criminal and Civil Justice Appropriations Subcommittee getting presentations on the Department of Corrections, the Department of Juvenile Justice and the Commission on Offender Review on Wednesday.
Additionally, the Department of Education will provide updates on the initiative to scrap standardized testing in favor of progress monitoring, with presentations set for Tuesday for the House Education Quality Subcommittee and the Senate PreK-12 Education Committee.
Other bills on the docket throughout the week include legislation to add current and former judicial assistants and their families to the list of people exempt from certain public records requests (SB 50) and legislation updating Florida's name, image and likeness law for college athletes (HB 99).
No legislative panels are scheduled for Friday.
Including this week, there are five committee weeks left until the start of the 2023 Legislative Session on March 7.
The Florida Cabinet will also meet Tuesday, its first meeting since Wilton Simpson was sworn in as Agriculture Commissioner. The calendar includes appointing a new Commissioner of the Department of Law Enforcement, an Executive Director of the Department of Highway Safety and Motor Vehicles, and a Chief Judge and Executive Director of the Division of Administration Hearings.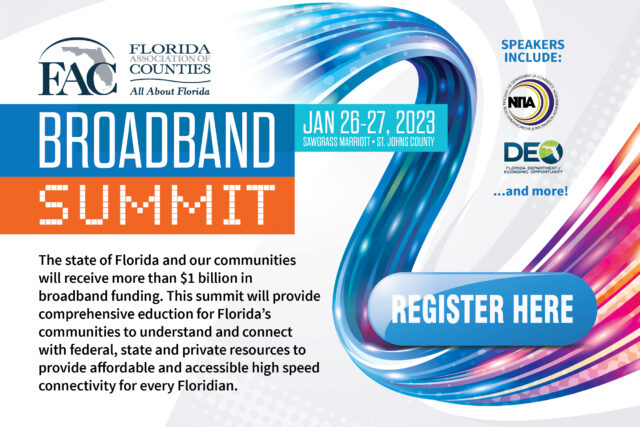 — DESANTISY LAND —
"Is Ron DeSantis just Donald Trump 2.0, or something else entirely? Republicans are anxious to find out" via Adrian Morrow of The Globe and Mail — By some measures, DeSantis is Trump's carbon copy. The Governor achieved a national profile by rejecting social distancing, masking and vaccination mandates during the pandemic. He launched a culture war in his state, cracking down on discussions of racism and LGBTQ issues in schools. And he has shown a penchant for using the power of his office to punish those who defy him, from corporations to sports teams to government employees. In other ways, DeSantis is the former President's opposite. Those who have crossed his path, both allies and opponents, describe him as well-prepared, with a detailed understanding of legislation and a scripted communications style. In social situations, he eschews glad-handing, typically coming across as wooden and awkward.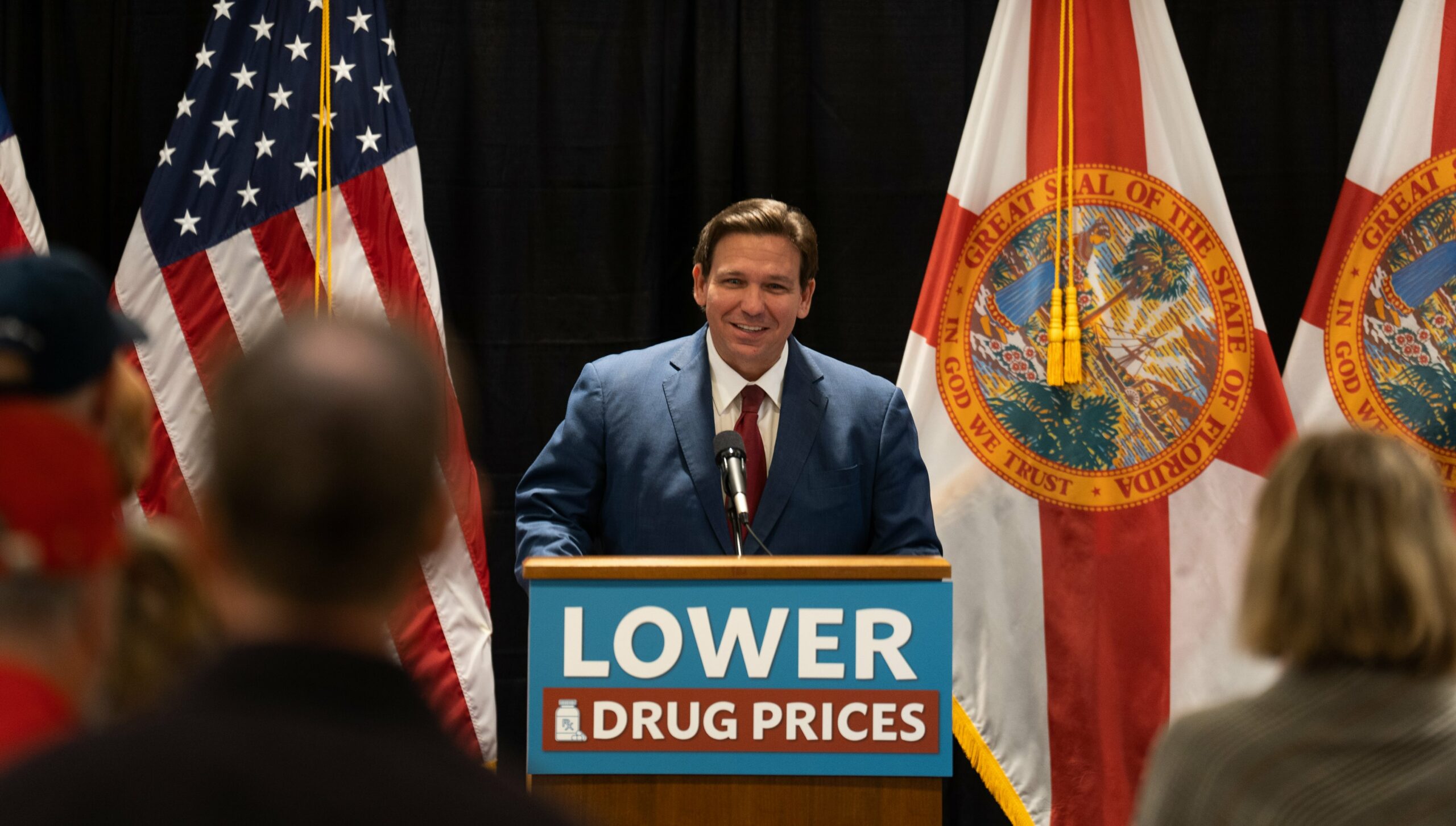 —"The GOP's 2024 freeze" via Josh Kraushaar of Axios
—"'Neck and neck': National poll shows tight 2024 race between DeSantis, Trump" via A.G. Gancarski of Florida Politics
—"The rise of DeSantis" via Anders Croy for the HuffPost
"Inside the one-way feud between DeSantis and Kristi Noem" via Jake Lahut of the Daily Beast — DeSantis hasn't even declared whether he'll run for President in 2024, and Trump has tried to restrain himself from going after his top GOP rival, but the former President's allies are already mounting an offensive, with South Dakota Gov. Noem now leading the charge. Noem may be interested in running for President herself, and therefore would have good reason to go after DeSantis, but she also may be angling for a different role: Trump's Vice President.
"Judge rejects DeSantis administration's bid to toss lawsuit over migrant flights" via Mary Ellen Klas of the Miami Herald — A Leon County Circuit Court judge on Friday refused to dismiss a lawsuit against DeSantis brought by a North Miami Beach state senator who has accused Florida's governor of illegally using taxpayer funds to fly migrants from Texas to Martha's Vineyard in Massachusetts last September. Judge John C. Cooper set a Jan. 30 trial date to hear the constitutional challenge brought by Sen. Jason Pizzo. Pizzo argues that the 2022-23 state appropriations bill that financed the controversial flights improperly used the budget to create a substantial new program instead of authorizing it through a separate law.
"'Dismay and anxiety' on college campuses as DeSantis ramps up anti-CRT campaign" via Annie Martin of the Orlando Sentinel — Even as the implementation of a new law that DeSantis said is intended to combat the "far-left woke agenda" stalls in court, university faculty members like Pineda have renamed their courses or shied away from hot-button topics like race and sexuality. DeSantis signed the law, dubbed "Stop WOKE," last summer banning the teaching of a once-esoteric academic concept called critical race theory in state universities, colleges, and K-12 schools. A federal court has temporarily blocked the law, which prohibits teaching students that people are "privileged or oppressed" based on their race, color, nationality or sex, with a judge describing it as a "positively dystopian" violation of professors' First Amendment rights.
—"DeSantis allies plot the hostile takeover of a liberal college" via Michelle Goldberg of The New York Times
—"With New College gambit, DeSantis aims to 'recapture higher education'" via Divya Kumar and Ian Hodgson of the Tampa Bay Times
"NHL backs down from diversity job fair posting in face of pressure from DeSantis administration" via A.G. Gancarski of Florida Politics — The DeSantis administration can declare victory over a major sports league, which changed plans for a diversity job fair in South Florida. Fox News Digital first reported that the National Hockey League has abandoned plans to hold a job fair that would have opened opportunities to various groups historically marginalized in the United States. The so-called "Pathway to Hockey Summit," to be held Feb. 2 in Fort Lauderdale during the NHL's All-Star Weekend, was originally tailored to "diverse job seekers who are pursuing careers in hockey," according to a now-deleted LinkedIn post that raised the ire of the DeSantis administration.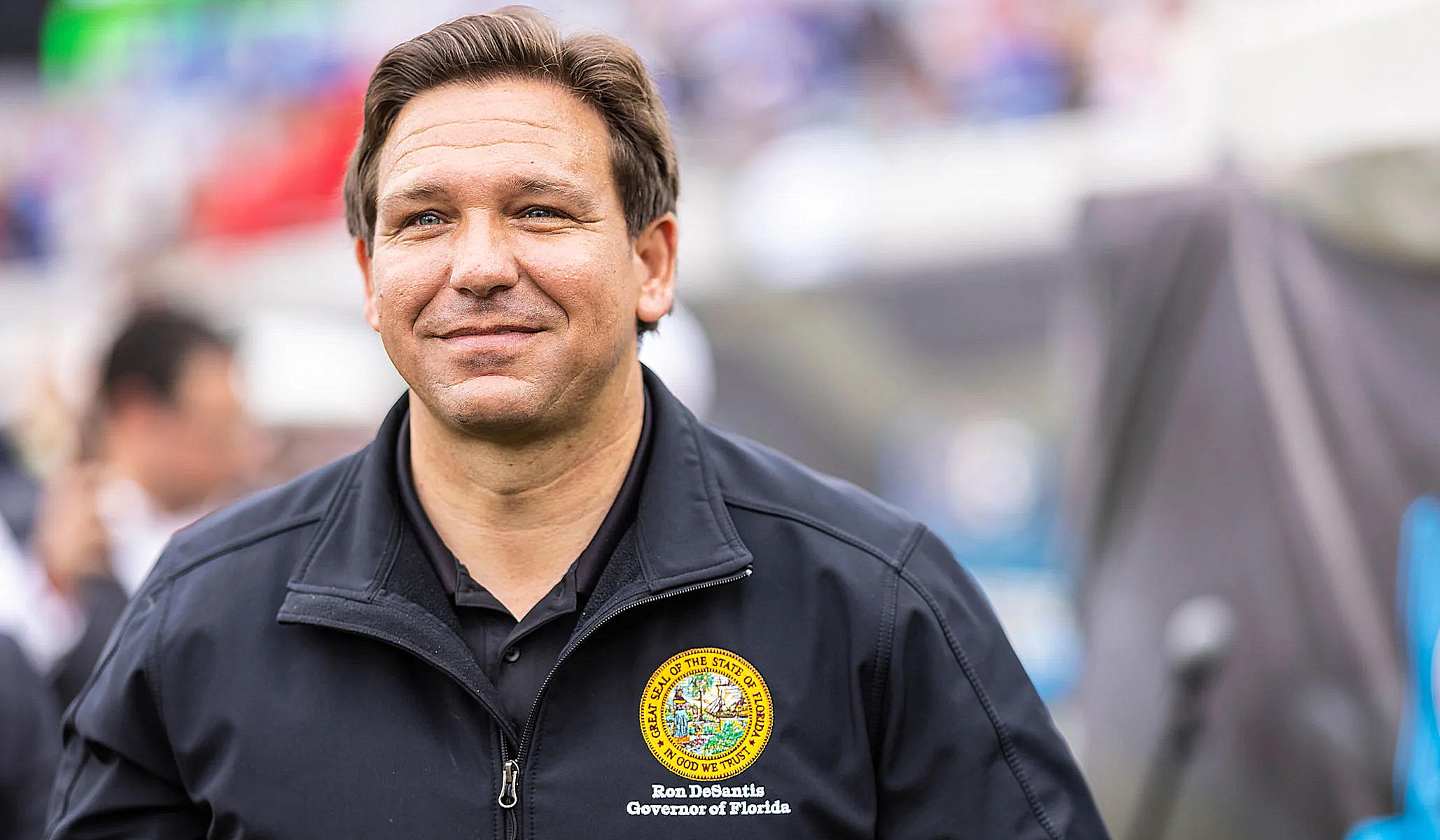 "DeSantis' gas stove aprons sell out, restock 'by popular demand'" via Eric Daugherty of Florida Voice News — After DeSantis' team marketed 'Don't Tread on Florida' gas stove aprons amid reports of the federal government weighing a ban or regulation on the kitchen appliance, they quickly sold out — then came back into stock. At a news conference in The Villages last week, DeSantis held up posters, one of which is the design for the aprons, warning Democrats, "When we say don't tread on Florida or let us alone, we mean that including on your gas stoves. You're not taking our gas stoves away from us, that is your choice and I know many people who cook a lot do not want to part with their gas stoves and so, we're gonna stand up for that."
"Housing, transit, public safety and resiliency: Miami-Dade Commissioners talk 2023 priorities" via Jesse Scheckner of Florida Politics — After decades of glacial change from year to year, the 13-seat Miami-Dade County Commission is the freshest it's been since its inception, with nearly half its members winning office for the first time in 2022. The board's new look is thanks to term limits that kicked in a little over two years ago when five Commissioners boasting more than 70 combined years on the dais left office. By this past December, six more Commissioners with nearly 122 combined years of service departed as well. But while the composition of the county's legislative leadership has changed, Miami-Dade's most pressing issues — housing, transit, public safety and environmental resilience among them — remain the same.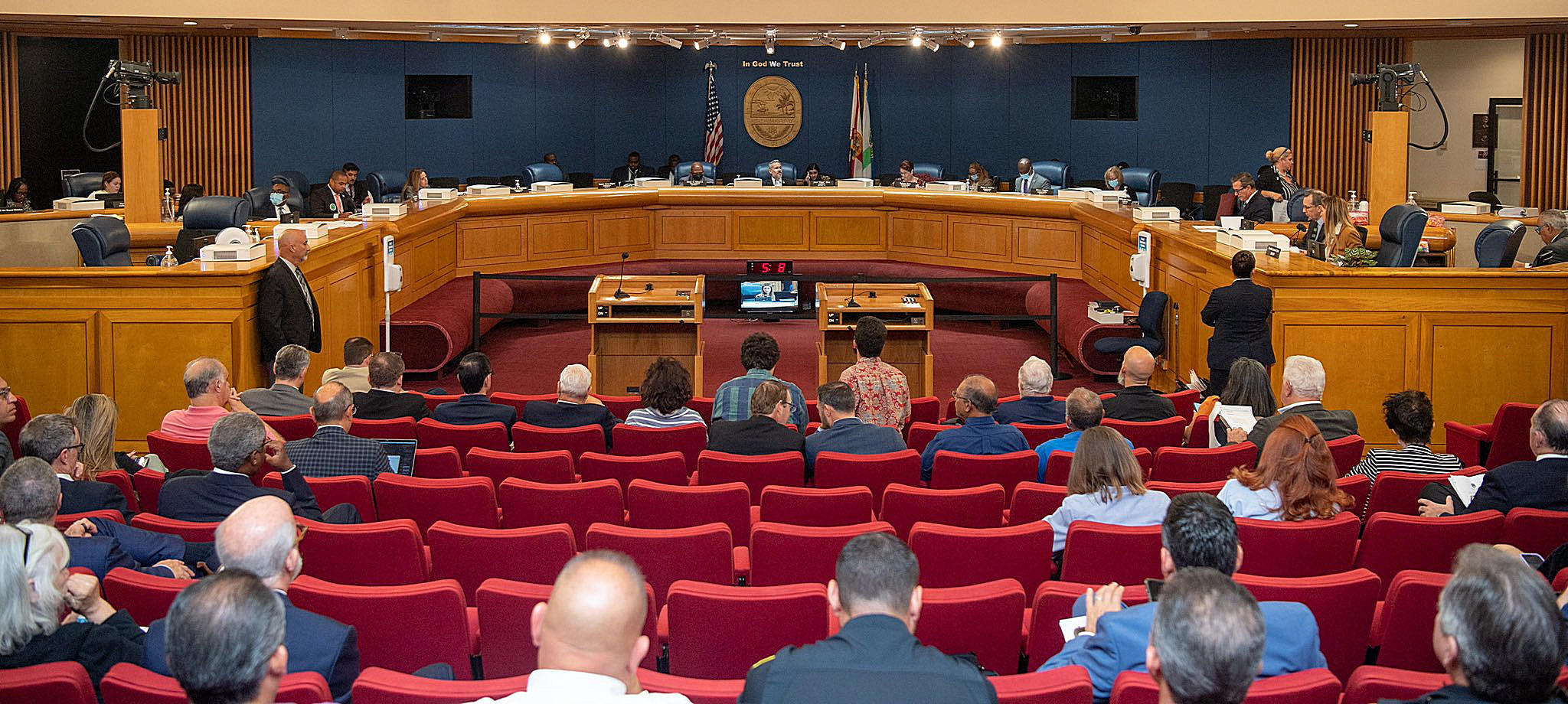 "'All Florida corporations should be treated equally': Carolina Amesty backs takeover of special Disney district" via Jesse Scheckner of Florida Politics — DeSantis' push to take control of a special district governing Walt Disney World has the support of a state Rep. voters there elected in November. Republican Rep. Amesty said Florida is making the "right move" by assuming jurisdiction over the Reedy Creek Improvement District, since the plan promises to end preferential treatment the entertainment giant has enjoyed for decades and wouldn't saddle local governments with related costs. "The entire Disney complex has played a critical role in our state's economic success, but size and success should never be used as an excuse to provide any company with special exemptions from rules and regulations that all other Florida corporations are obligated to follow," she said in a statement.
"Broward lawmakers agree flood control should not go down with Mickey Mouse district" via Anne Geggis of Florida Politics — DeSantis' move to squeeze Disney shouldn't also affect northwest Broward County's flood control, the Broward County legislative delegation agreed. The delegation huddled Friday to map out legislative priorities for the Session that starts March 7. And lawmakers in attendance unanimously agreed that the 60-year-old Sunshine Water Control District should not dissolve — even if DeSantis signed legislation abolishing all special districts that started before 1968 and have not been subsequently updated. DeSantis signed the legislation dissolving the Reedy Creek Improvement District in April as part of his fight with Disney. The action means that the entertainment giant no longer controls construction, utilities and fire fighting in the area that lies in Orange and Osceola counties starting June 1.
"'Floridians get the first shot': Jennifer Canady backs bill granting residents head start for park reservations" via Jesse Scheckner of Florida Politics — One of the many perks of living in the Sunshine State is its plethora of parks, from the Everglades and Big Cypress to Koreshan and Honeymoon Island. But as it stands today, Florida residents have no edge in reserving campgrounds over out-of-staters or third-party businesses that can scoop up spots within minutes of their availability. Twin bills (SB 76, HB 109) now moving through the Legislature aim to change that arrangement. Filed by Sen. Ed Hooper and Rep. Jennifer Canady, the legislation would give Florida residents a month's head start to book reservations at state parks. Lawmakers will consider the proposal in the Senate Environmental and Natural Resources Committee at 1:30 p.m. Tuesday.
"Nick DiCeglie carries Jeff Brandes' TBARTA torch, again files to repeal agency" via Peter Schorsch of Florida Politics — Sen. DiCeglie, newly elected to the state's upper chamber, has filed a bill to repeal the Tampa Bay Area Regional Transit Authority (TBARTA). The bill (SB 198) calls for the dissolution of TBARTA as well as the discharge or provisions for the organization's "debts, obligations, and other liabilities." It would reallocate TBARTA assets "such that each local general-purpose government represented on the authority's board receives a distribution generally in proportion to each entity's contribution to the acquisition of the assets."
"Bill would give Southwest Ranches more say over 'booming' celebrations" via Anne Geggis of Florida Politics — The Broward County legislative delegation is getting behind a bill that would make Southwest Ranches a little more like another popular horse-owning community in Palm Beach County when it comes to private fireworks displays. The legislative delegation gave its seal of approval at its pre-Session huddle to advance a bill Democratic Rep. Robin Bartleman is proposing. The bill is modeled on legislation that Democratic Rep. Matt Willhite advanced for approval in the 2021 Session that limited private fireworks displays in the Village of Wellington for the sake of protecting the large number of horses stabled in Wellington. Bartleman proposed the same measure in 2022, but the bill (HB 875) did not make it to a committee vote.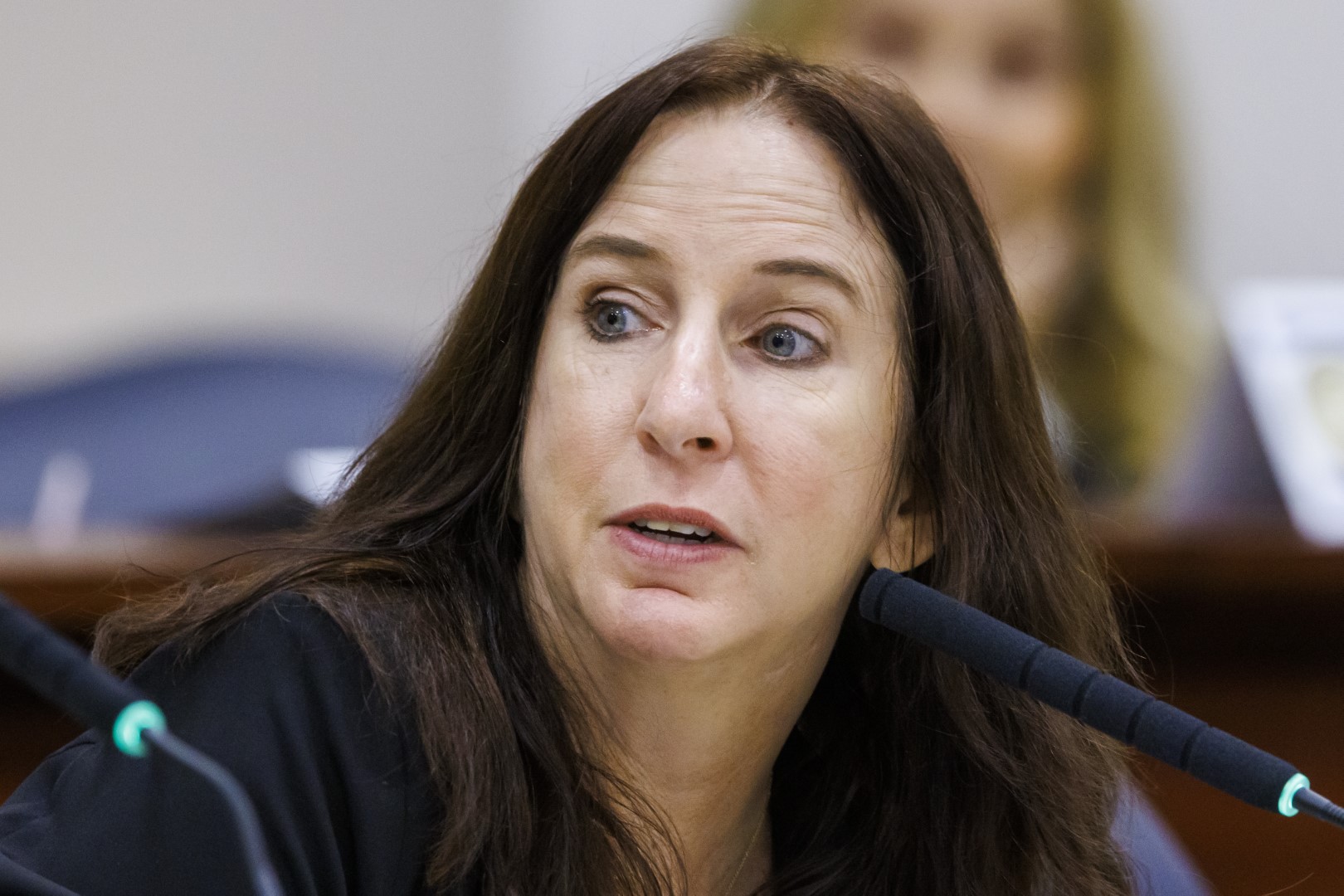 For your radar — Dr. Pete Chang, vice president of Health Care Design, Tampa General Hospital, and Dr. Jason Wilson, division chief, Emergency Medicine and medical director of Transitions of Care for Emergency Medicine, USF Morsani College of Medicine at Tampa General Hospital, will brief members of the Florida Senate Committee on Health Policy today at 11 a.m., at the invitation of Chair Colleen Burton. Their presentations feature innovative programs at Tampa General Hospital that aim to strengthen the quality of patient care and increase access to care while reducing the overall costs to patients.
"Ted Yoho to headline fundraiser for Ryan Chamberlin's HD 24 bid" via Jordan Kirkland of The Capitolist — Former U.S. Rep. Yoho is headlining a fundraising event for Chamberlin's campaign for the upcoming special election in House District 24. Yoho, a former U.S. Representative for Florida's 3rd Congressional District, is throwing his support behind Chamberlin on Tuesday, Jan. 24, at the Country Club of Ocala. "One person that never broke his word and remained true to his conservative principles was former Congressman Ted Yoho. He campaigned on fighting the establishment, he fought for term limits for members of Congress, and he limited himself to eight years of service as an example to others," Chamberlin said.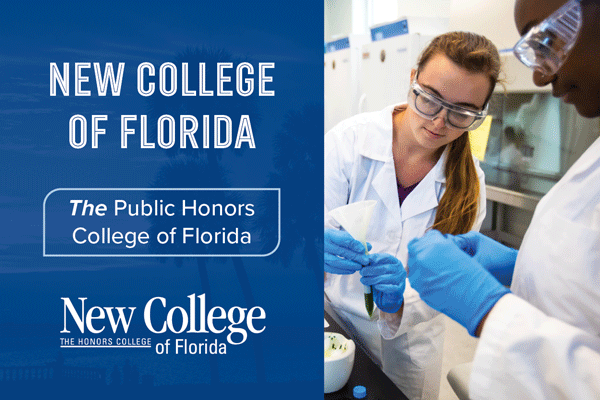 — STATEWIDE —
"You prefer to vote by mail? Many are surprised that all must now reapply" via Anthony Man of the South Florida Sun-Sentinel — Whether it's convenience for time-starved people, wanting to avoid haranguing by political activists outside polling places, or more time to study their choices, or a combination, Florida voters love casting their ballots from their couches or kitchen tables. More than one in three Florida voters, 2.6 million-plus, including more than 440,000 in Broward and Palm Beach counties, voted by mail in the November midterm elections. But those voters won't automatically keep getting ballots in the mail. All requests for vote-by-mail ballots made in the lead-up to the 2020 Presidential Election, when mail voting surged because of the COVID-19 pandemic, and 2022 Midterm Elections have now been voided.
"Wilton Simpson drops lawsuit against FDLE over concealed carry license background checks" via Gray Rohrer of Florida Politics — Simpson has withdrawn from a lawsuit against the Florida Department of Law Enforcement (FDLE) over the information the state police agency gives out during background checks for concealed weapons licenses. The lawsuit was filed in October under Simpson's predecessor, Nikki Fried, and sought to get more information on the FDLE's background checks performed on applicants. The licenses are issued by the Florida Department of Agriculture and Consumer Services (FDACS), but FDLE performs the checks.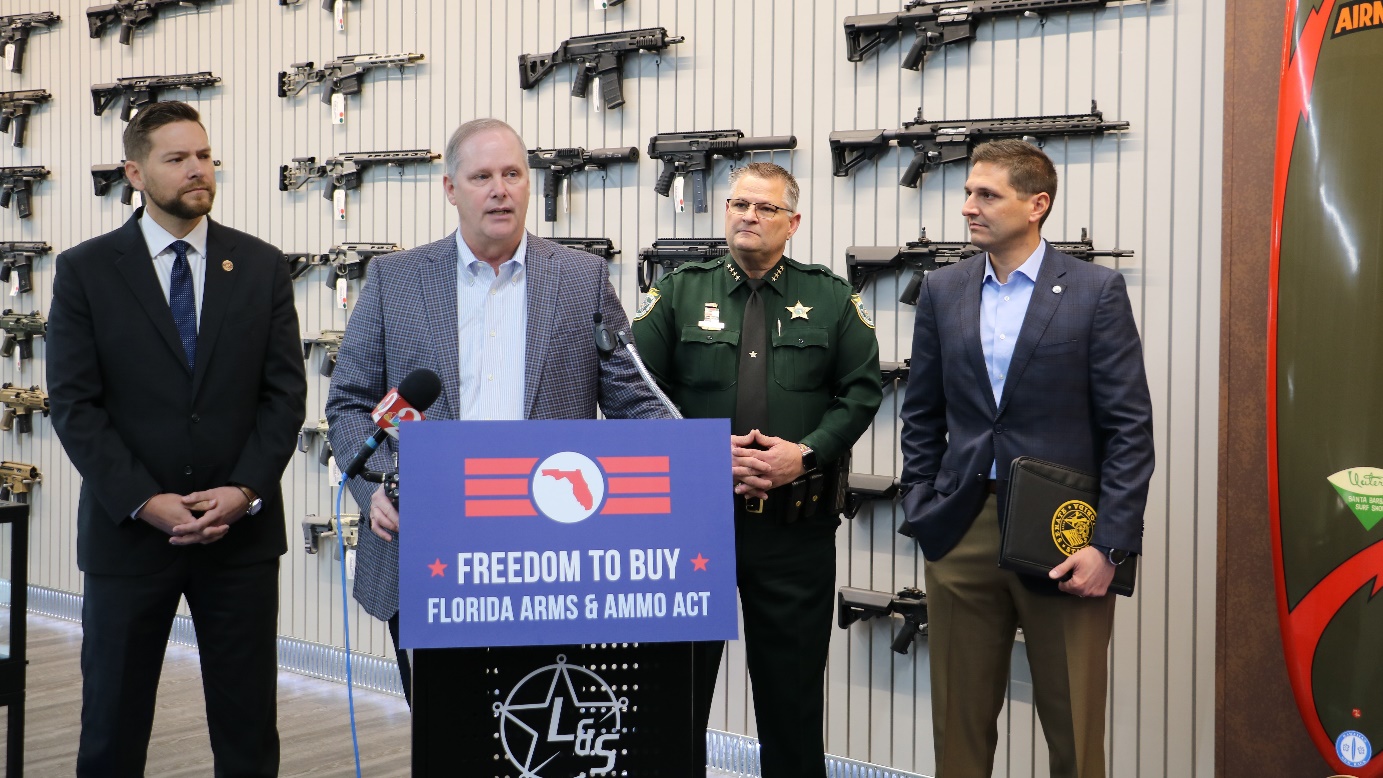 "'A leader for all Democrats': Gen Z activists urge Annette Taddeo to run for Florida Democratic Party Chair" via Jesse Scheckner of Florida Politics — In a joint letter shared Monday with Florida Politics, the self-described group of "24 of the most influential Gen Z activists in Florida" noted how turnout among their age group during the 2022 Midterm helped repel a "red wave" nationwide, except in the Sunshine State. "Not only do we fervently believe Annette will be a leader for all Democrats, but she will be a true partner who will prioritize renewed outreach to Florida's youngest while working with us to increase our representation in the state party and unleash the strength of the nation's youngest voter demographic in the Sunshine State and across America," the letter said.
"Florida agency warns pharmacists not to dispense abortion pills" via Cindy Krischer Goodman of the South Florida Sun-Sentinel — With pharmacies in some states preparing to dispense abortion pills, Florida's Agency for Healthcare Administration sent a letter Thursday to all state health care providers warning them that do so in Florida is illegal. "The Agency issues this alert to remind providers that they must continue to comply with Florida laws that govern the performance of abortions," the Florida agency said. Pharmacy chains including Walgreens and CVS both said they plan to get certified to dispense the abortion pill mifepristone in states where allowed. It recently became the most common method of terminating a pregnancy in the United States.
"Florida warns companies who disobey E-Verify of license suspension" via Eric Daugherty of Florida's Voice — The Florida Department of Economic Opportunity said that Prestige Cruise Services, LLC, was the only of six organizations that received a notice in December of their requirement to prove compliance with E-Verify. Dec. 16, a letter requiring proof of compliance was sent to six organizations: M.D.L. property Maintenance, American National Red Cross, Intelycare, Inc., Upperline Health, Inc., ScribeAmerica, LLC., and Prestige Cruise Services, LLC. The Department said Prestige Cruises is now "fully in compliance with Florida law," but sternly warned the other five.
"Florida teacher vacancies soar to nearly 5,300 in January" via Leslie Postal of the Orlando Sentinel — Florida's public schools posted help-wanted signs for nearly 5,300 teachers this month, more than double the vacancies they needed to fill two years ago and another alarming sign of an ongoing teacher shortage, the state's teachers union said. The Florida Education Association, which counts teacher vacancies posted on Florida school district websites, said the January 2023 vacancies, a total of 5,294, represented a steep rise from five years ago when 1,492 openings were counted.
"Madison Cawthorn, Alfie Oakes, Anthony Sabatini to rally Republicans against Ronna McDaniel" via Jacob Ogles of Florida Politics — Critics of Republican National Committee Chair McDaniel will rally in Sarasota on Friday. Collier County State Committee member Alfie Oakes, Lake County Republican Party Chair Anthony Sabatini and former U.S. Rep. Madison Cawthorn will headline a rally and news conference with a clear message: #RonnaHasToGo. The rally shows a continued focus for members of the state party prioritizing McDaniel's defeat. The RNC Chair faces a challenge from California attorney Harmeet Dhillon and from MyPillow CEO Mike Lindell.
"Florida cities should revamp recycling — not ax it — to save money, research shows" via Max Chesnes of the Tampa Bay Times — As Florida cities have grappled with rising recycling costs in recent years, some local governments have scrapped the practice altogether. At least six municipalities in Florida have canned curbside recycling for residents in recent years. But a new study released this week shows there may be a better way for households to save cash while also curbing greenhouse gas emissions that fuel climate change. The answer, according to findings by the Florida Recycling Partnership Foundation, is for Florida cities to target "high-value" recyclables, such as plastic bottles, aluminum cans and cardboard, to cut both costs and waste — instead of dropping recycling entirely.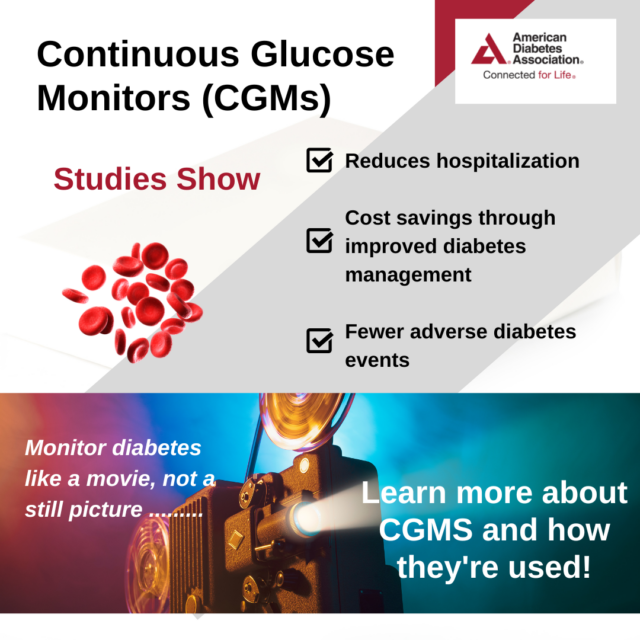 — D.C. MATTERS —
"Joe Biden knocks 'fiscally demented' Republicans in MLK Day speech" via Julia Mueller of The Hill — Biden on Monday called Republicans "fiscally demented" and knocked GOP priorities during the keynote speech at the National Action Network's annual breakfast to mark MLK Day. "They're gonna talk about big-spending Democrats again. Guess what? I reduced the deficit last year $350 billion. This year, federal deficit is down $1 trillion-plus. That's a fact. And there's gonna be hundreds of billions reduced over the next decade. But so what? These guys are the fiscally demented, I think. They don't quite get it," Biden said of Republicans, prompting laughter from the crowd. Biden in his speech offered sweeping remarks on his administration's work on civil rights and called out Republicans for their economic stances in light of disparities faced by minority communities.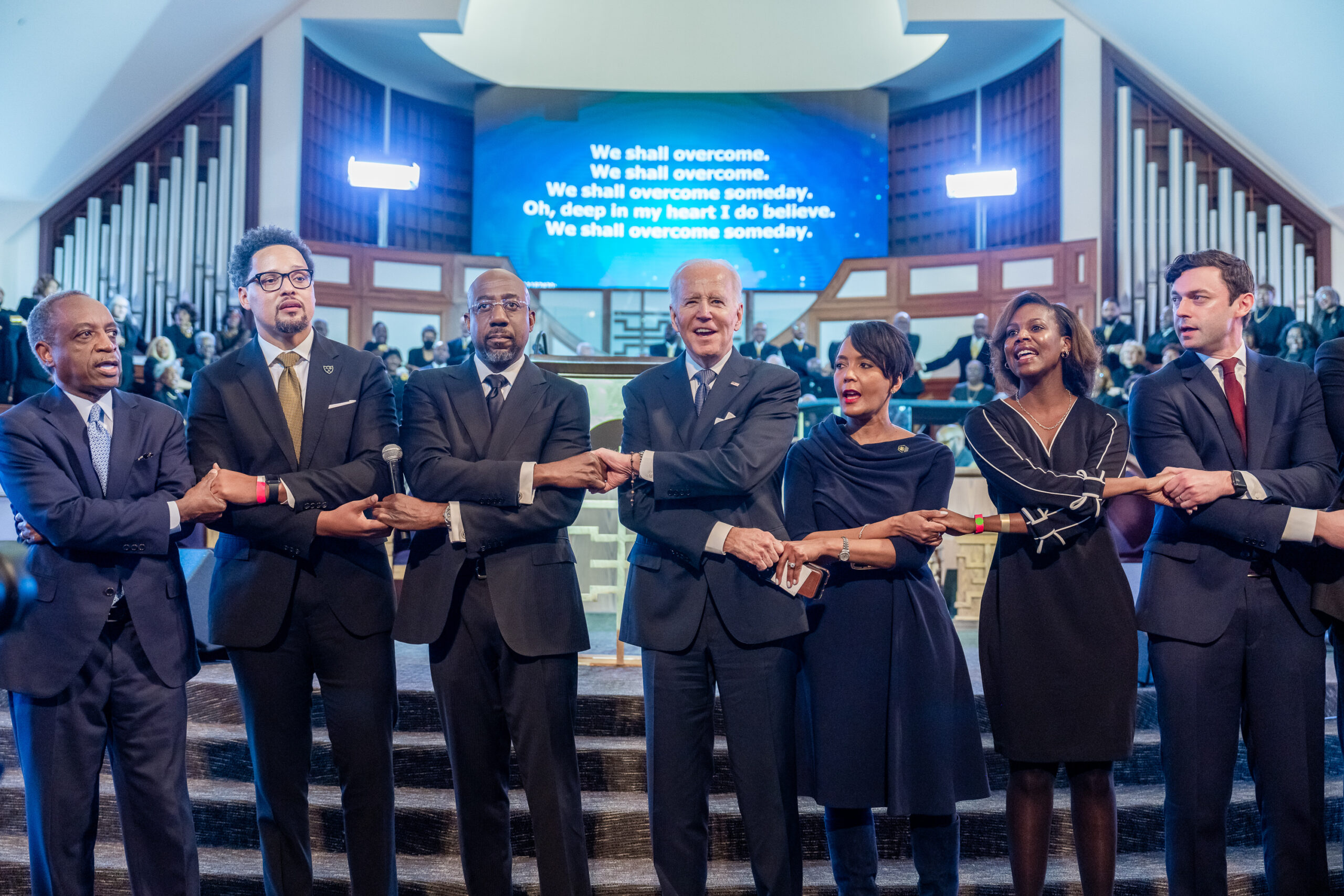 "Biden and Kevin McCarthy, wary opponents, prepare to work together" via Michael Scherer of The Washington Post — Biden began his presidency with an apparent snub of future House Speaker McCarthy, who was sitting about 30 feet away, watching the teleprompter, as Biden addressed the nation from the west front of the U.S. Capitol. "Chief Justice (John) Roberts, Vice President (Kamala) Harris, Speaker (Nancy) Pelosi, Leader (Chuck) Schumer, Leader (Mitch) McConnell, Vice President (Mike) Pence, distinguished guests," Biden said at the start of his inaugural address Jan. 20, 2021. McCarthy, then the House minority leader, has since told others that he noticed in real time his omission from the bipartisan list of congressional leaders. A White House aide said the omission of McCarthy's name from the inaugural speech was unintentional.
"Janet Yellen warns Treasury could hit debt ceiling as early as June" via Paul M. Krawzak of Roll Call — Treasury Secretary Yellen told lawmakers that the department will be forced to deploy "extraordinary measures" next week to keep from exceeding the $31.4 trillion statutory borrowing cap but that those accounting tools may not last beyond early June. Yellen's letter is the starting gun of sorts for potential negotiations between House Republicans, the Senate and administration over what, if any, conditions Democrats might accept in return for raising the debt limit. After winning control of the House, GOP lawmakers have made clear they intend to extract concessions for a debt-limit increase that could include spending cuts, a crackdown on illegal immigration or other measures. Both the White House and congressional Democrats have said they won't negotiate over the debt limit.
"Rick Scott sounds alarm about Chinese cops on U.S. soil" via A.G. Gancarski of Florida Politics — U.S. Sen. Scott is demanding an investigation of Chinese police stations on U.S. soil after reports of such in recent months. In a Friday letter to FBI Director Christopher Wray, the Florida Republican urges "immediate action and coordination between the FBI, State Department and local law enforcement" to "end these illegitimate and illegal operations and provide the American people with full transparency" about so-called "overseas police service centers." Scott's letter responds to reporting by Safeguard Defenders, a human rights group whose stated mission is to "support the survival and effectiveness of civil society and HRDs in some of Asia's most hostile environments, including China."
"Anna Paulina Luna brings on Legislative, Communications Directors" via Jacob Ogles of Florida Politics — U.S. Rep. Luna has a team together in Washington. The St. Petersburg Republican is announcing new hires on her congressional staff. Those include Alexandra Webb as her Legislative Director. Webb most recently worked as a legislative assistant to U.S. Rep. Ben Cline. Before that, she served as a staff assistant and legislative correspondent for U.S. Rep. Fred Keller, a Pennsylvania Republican. Luna hired Edie Heipel as her Communications Director. Heipel comes most recently from the conservative media world, and last year covered Congress and the 2022 Midterms as a correspondent for the Catholic News Agency.
Assignment editors — U.S. Reps. Jared Moskowitz, Debbie Wasserman Schultz, and Sheila Cherfilus-McCormick will hold their Congressional swearing-in ceremony: 10 a.m., Broward County Commission Chambers, 115 S. Andrews Avenue, Fort Lauderdale.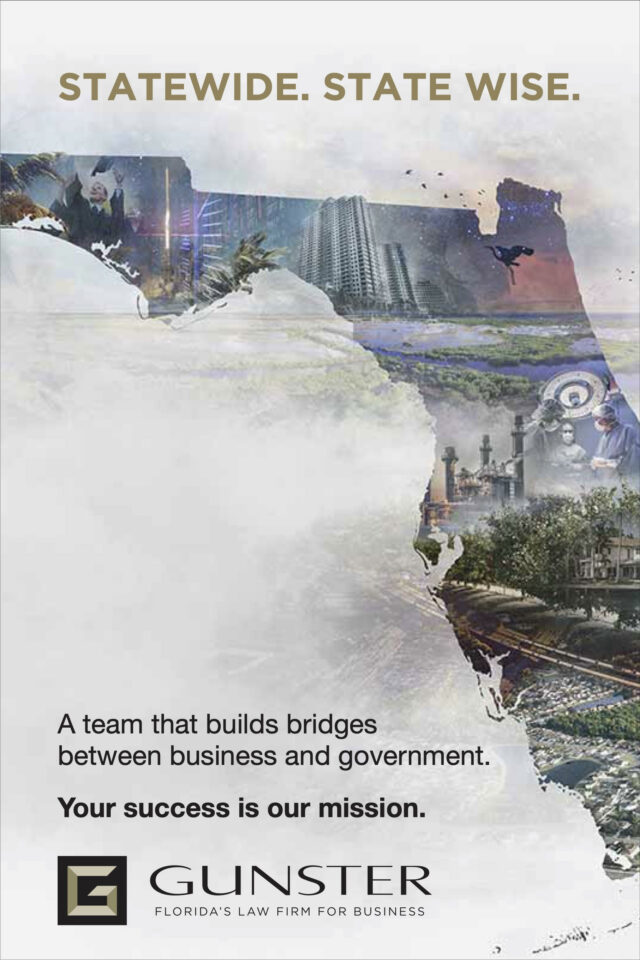 — EPILOGUE TRUMP —
"His grip on GOP eroded in 2022. But Trump goes on offensive to start New Year." via Antonio Fins of the Palm Beach Post — On the second anniversary of the U.S. Capitol riot, a much smaller crowd than usual attended a show of support near Trump's Mar-a-Lago club. Rather than the hundreds of loyalists that gather periodically in the vicinity of the Palm Beach compound, whether to protest a seizure of documents by the FBI or to celebrate the former President's birthday, just a few dozen were there during a balmy sunset. The sparse showing again fueled chatter among pundits of Trump's presumed diminished political status.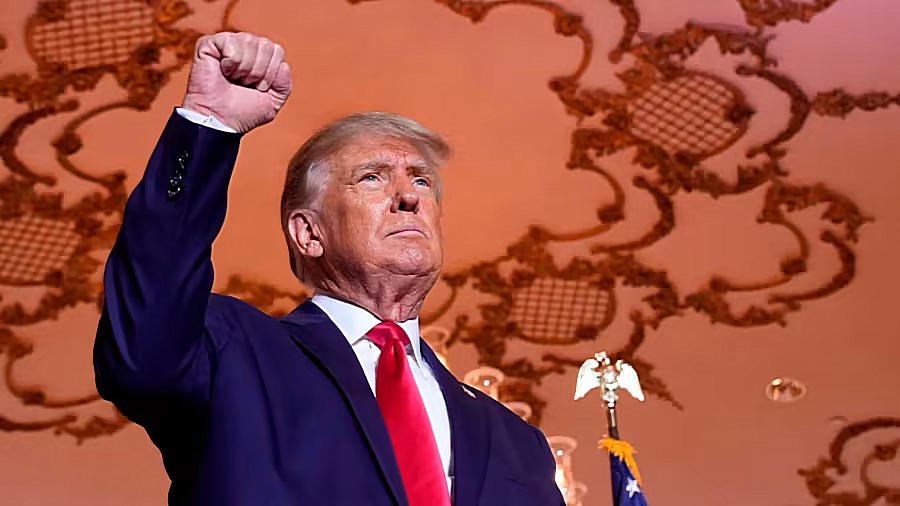 "Trump turns on the anti-abortion movement just ahead of the March for Life. Typical" via Cynthia M. Allen of the Miami Herald — In an effort to deflect criticism over Midterm Election losses, Trump recently asserted on his Truth Social platform that: "It was the 'abortion issue,' poorly handled by many Republicans, especially those that firmly insisted on No Exceptions, even in the case of Rape, Incest, or Life of the Mother, that lost large numbers of Voters." Yet Trump endorsed many of these losing candidates despite their supposed "flawed" positions on abortion. Of course, Trump did not stop at criticizing failed pro-life candidates. In his effort to evade all blame, he went after the pro-life movement itself.
"Matt Gaetz says Trump should pick Sarah Huckabee Sanders or Kristi Noem as his running mate to get votes from women who don't like him" via Cheryl Teh of Business Insider — Rep. Gaetz says he's told Trump to pick a woman as his running mate if he wants to win in 2024. "What I've said to President Trump is like, you have to create a permission structure where women who do not like you vote for you again," Gaetz said. Gaetz added that he thought the "reason Trump won in 2016″ is because "a whole lot of women who didn't like him voted for him" instead of Democratic presidential candidate Hillary Clinton. Gaetz named Arkansas Gov. Sanders, a former White House Press Secretary, as his pick for Trump's 2024 running mate. Gaetz praised Sanders for her "directness" and her move to ban TikTok on state government devices.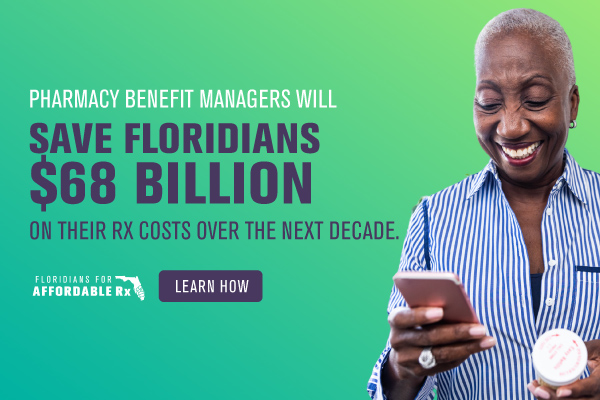 — LOCAL: S. FL —
"Immigration spike has created an unexpected wave of enrollment at Miami-Dade schools" via Sommer Brugal of the Miami Herald — Since the start of the 2022-23 school year, nearly 10,000 students from Cuba, Haiti, Nicaragua and Venezuela have enrolled in Miami-Dade County public schools — about 2,500 more students than who arrived in the entire 2021-22 year, reflecting the surge of immigrants coming from those four countries over nearly six months. All told, the district has enrolled more than 14,700 new students who've emigrated from another country, an unexpected wave that comes at a time when the district is grappling with an already thin workforce and classroom teacher vacancies — one of the pandemic's lingering effects. "This whole thing is like a perfect storm," said Miami-Dade School Board Chair Mari Tere Rojas.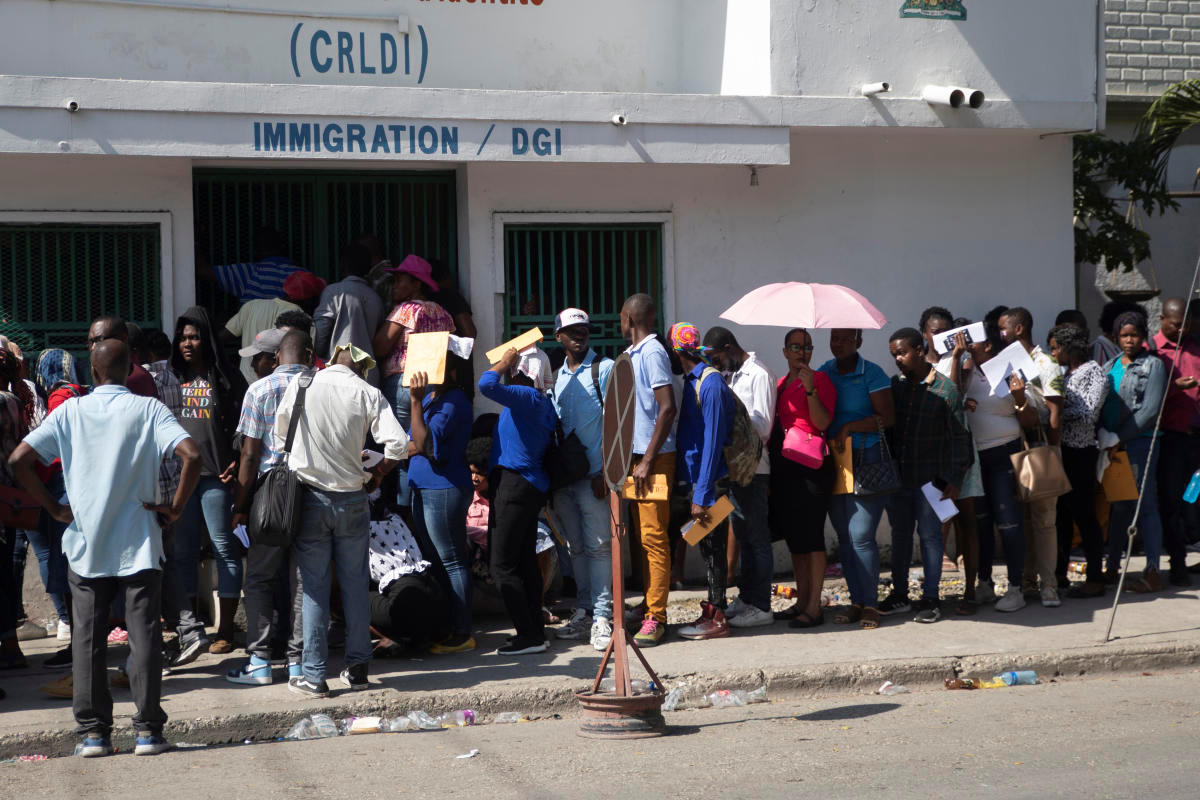 "Six apply to replace Broward schools Superintendent — if she leaves" via Scott Travis of the South Florida Sun-Sentinel — Six people have applied to lead Broward County Public Schools to replace a Superintendent who isn't ready to leave. The candidates for interim Superintendent are all from South Florida or the Northeast. Three are former Superintendents and all have advanced degrees and have worked in education for at least part of their careers. The school district sought applications for the interim job after the School Board voted 5-4 on Nov. 14 to fire Superintendent Vickie Cartwright, who has led the district since August 2021. Then on Dec. 13, after several new members joined, the School Board rescinded her termination due to concerns about the process but kept Cartwright on probation.
"Sheriff Gregory Tony tells Broward delegation he's against permitless gun carry" via Anne Geggis of Florida Politics — Broward County's embattled Sheriff Tony appeared before the Broward County legislative delegation Friday and took a stand against what the Republican-controlled Legislature has said is a priority: allowing people to get guns without a permit. Republican lawmakers have said they are for permitless carry, and DeSantis said he will sign legislation allowing it. A bill proposing it has not yet arrived, but Tony said he is "100,000 plus 10%" in disagreement with the idea, as are most of his fellow Sheriffs around the country. "I have too much experience with mass shootings and dealing with mass shooter events," he said.
"These 15 candidates qualified for Miami's City Commission Special Election next month" via Jesse Scheckner of Florida Politics — Fifteen candidates have qualified for a Special Election next month to decide who will fill a short-term vacancy in District 2 on the Miami City Commission. Candidates had just five days to turn in their paperwork, pay close to $700 in fees and be vetted for the Feb. 27 contest, the winner of which will hold office until the city's regular election this November. The city's qualifying period ended 6 p.m. Friday. Eleven of the qualifying candidates previously applied for the seat by appointment, an option the four sitting City Commissioners unanimously agreed to eschew Jan. 8 in favor of an election.
"Investigation says Mayor doesn't live in North Miami Beach. Will he have to vacate job?" via Raisa Habersham of the Miami Herald — Weeks after two North Miami Beach City Commissioners requested an investigation into Mayor Anthony DeFillipo's residency, an outside law firm said it has determined that he lives in another city and should vacate the office. DeFillipo's lawyer said the Mayor is not stepping down. "Anthony DeFillipo remains the lawfully elected Mayor, lives in the City and has vacated nothing," attorney Michael Pizzi wrote in an email to Commissioners, the City Attorney, City Manager and City Clerk. The investigation said DeFillipo lived in Davie, about 17 miles north of North Miami Beach.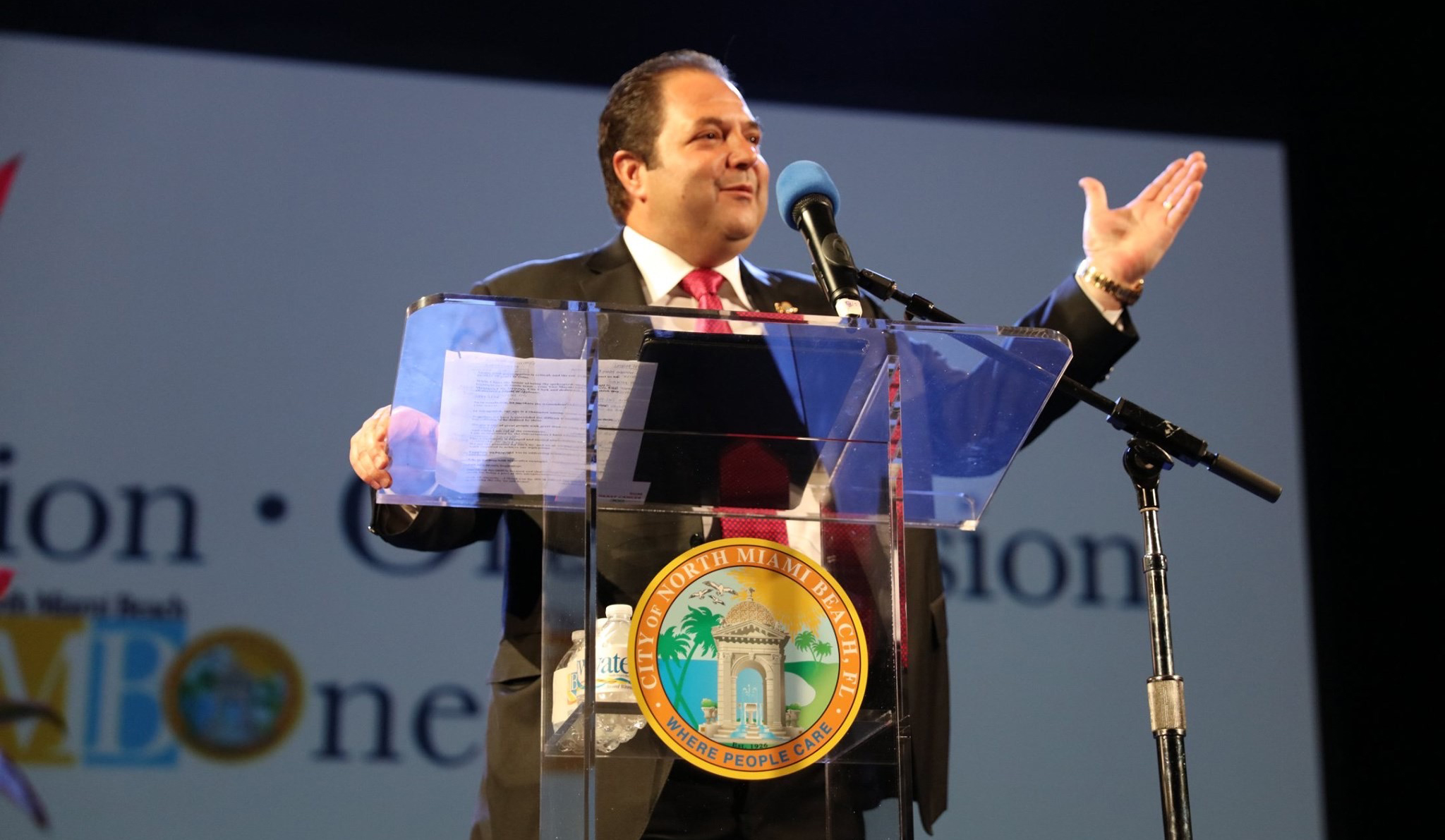 "Governor elevates Miami-Dade County Judge Javier Enríquez to 11th Judicial Circuit Court" via Jesse Scheckner of Florida Politics — For the second time in less than two years, Gov. DeSantis is naming Republican lawyer Enríquez to a judgeship — this time to the loftier 11th Judicial Circuit Court. Enríquez, who has served on the Miami-Dade County Court since DeSantis appointed him in November 2021, most recently in the Criminal Division, will replace retiring 11th Circuit Judge Maria Dennis in the Family Division. His background shows he is apt for the role. From 2019 until DeSantis tapped him for the bench, Enríquez served as General Counsel and chief ethics officer for the Florida Department of Children and Families. Before that, he worked as a lawyer in private practice specializing in family and corporate law.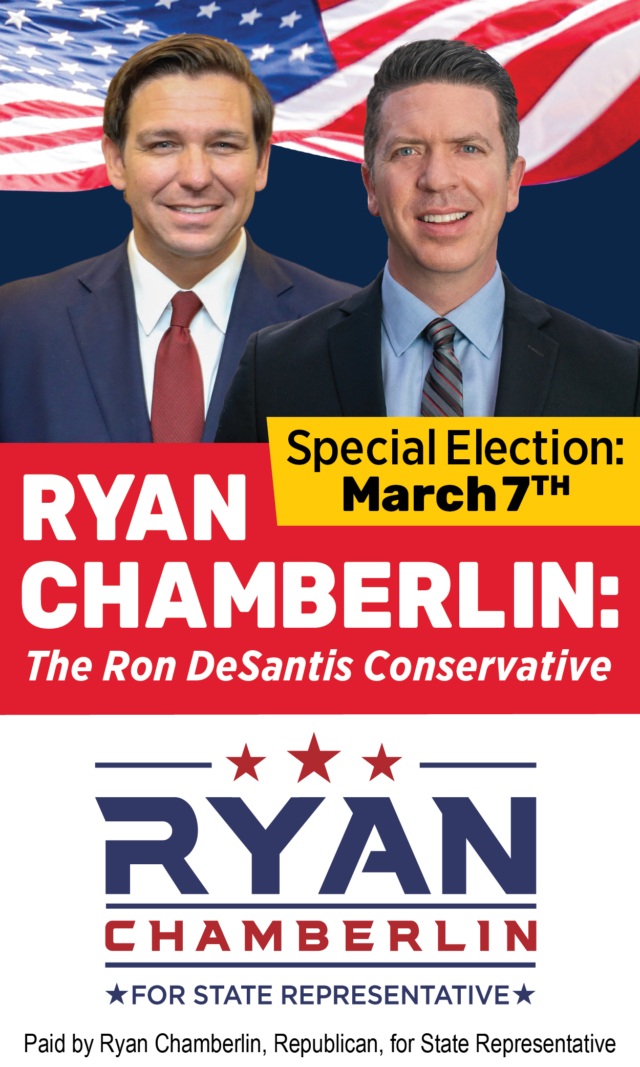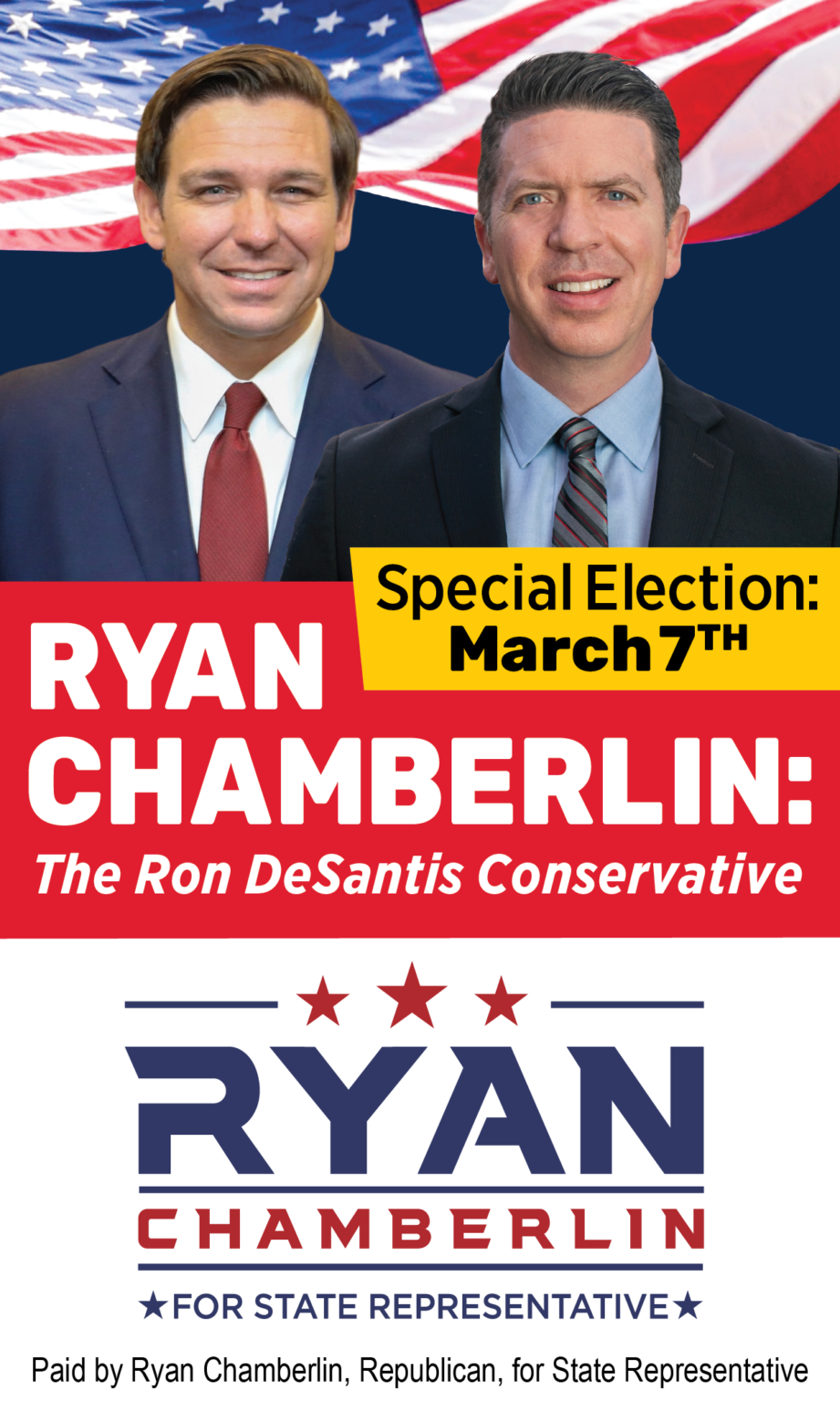 — LOCAL: C. FL —
"Brevard a community of medium COVID-19 levels for first time since September" via Finch Walker of Florida Today — For the first time since September, the levels of COVID-19 among the Space Coast community rose to medium, with hospitalizations and cases increasing, according to national health data released Thursday. The Centers for Disease Control define Brevard as a community of medium COVID-19 levels, a status most counties in Florida had received the previous week. This status is calculated through a combination of hospitalizations and case rates. Brevard was previously reported as a community of low COVID-19 levels from September until now. Between Jan. 5 and Jan. 11, there were 644 reported cases of COVID-19 on the Space Coast, with a positivity rate of 15.88% and 106.99 cases per 100,000 people.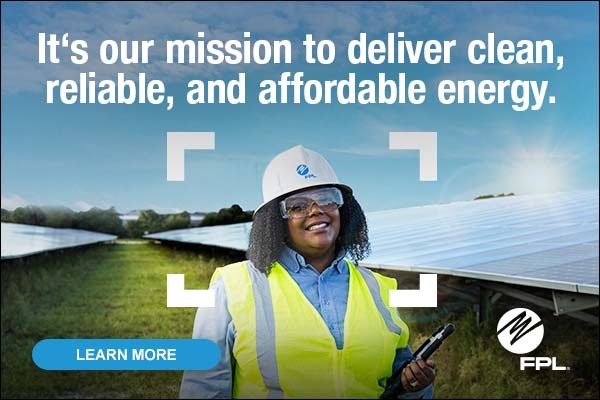 — LOCAL: TB —
"Chris Latvala works for Pinellas now, but won't push for home rule" via Jack Evans of the Tampa Bay Times — Pinellas County Commissioner Latvala will vote against the county's list of legislative priorities next week, he told his colleagues during a work session Thursday. It's not because Latvala, a Republican former state Rep. who joined the Commission in November, opposes any of the meat of the document, which the county prepares every year ahead of the state Legislative Session. He took no issue with any of the state laws the county plans to support, and he said he'd call his friends in Tallahassee to push for the county's appropriation requests. Latvala's problem, he said, is with a set of "guiding principles" listed at the top of the document. Those include the first objective on the page: working to keep the county's home rule power.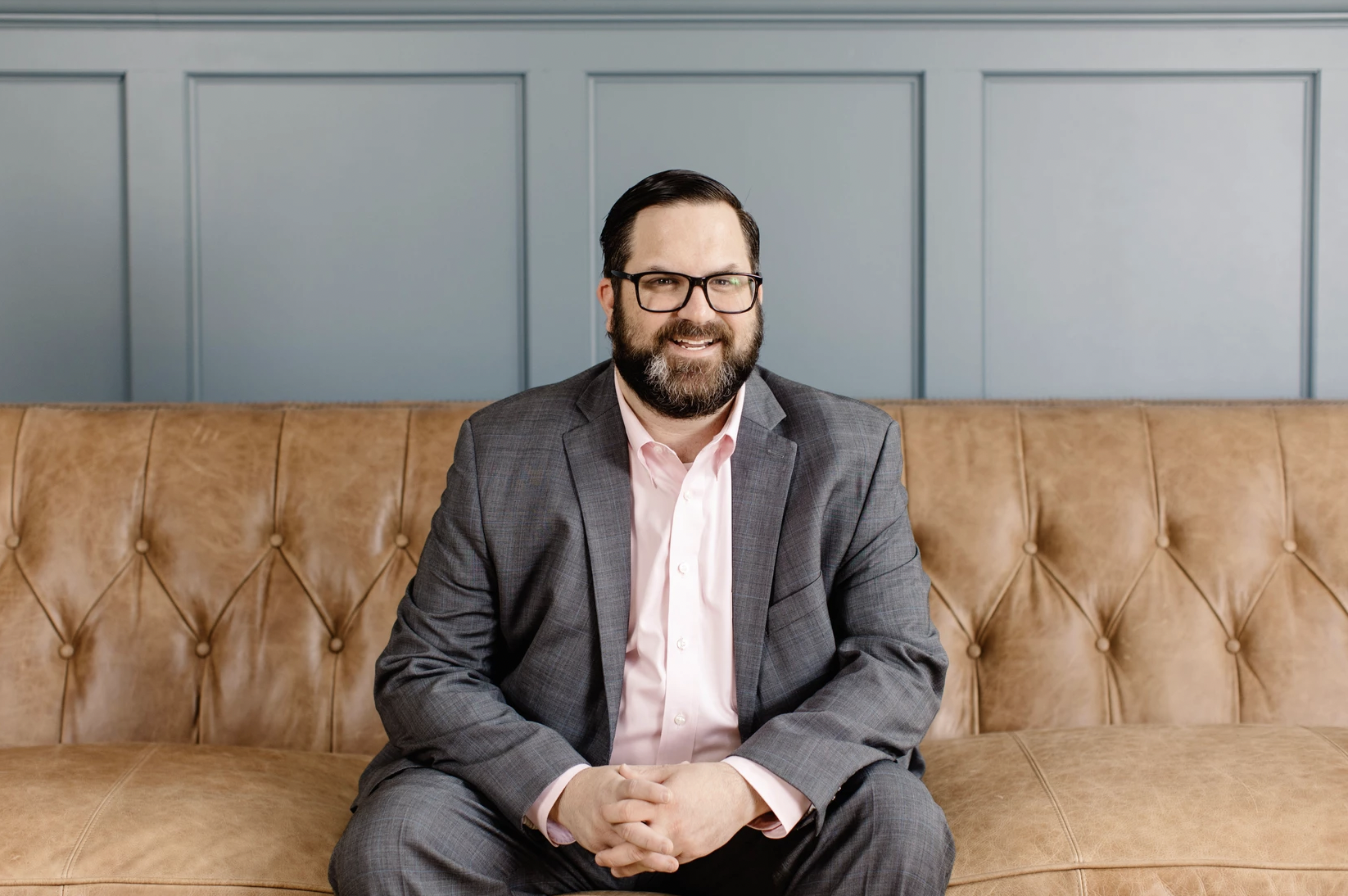 "Hillsborough County GOP picks first Black Chair" via William March of the Tampa Bay Times — The Hillsborough County Republican Party now has its first Black chairperson: Dana Galen, a retired musician and paralegal from Valencia Lakes in Wimauma, was elected to replace the outgoing Jim Waurishuk. Galen said she's been a conservative and Republican since the 1990s and adheres to the belief that welfare programs and intense focus on racial discrimination by the left undercut self-reliance rather than alleviating poverty or social ills in the Black community. She will be one of two Black county Party Chairs in the state. Galen was born and raised in St. Louis, the daughter of two musicians, in a family that started off in public housing but eventually worked their way to the suburbs, she said.
Happening tonight: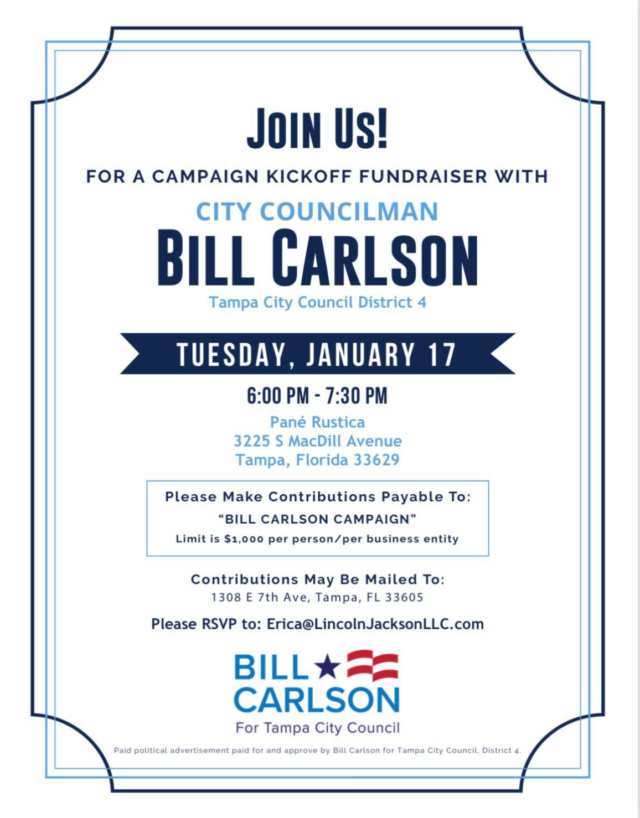 "Darryl Shaw to lead $40M capital campaign for Florida Aquarium" via Peter Schorsch of Florida Politics — Developer Shaw will lead The Florida Aquarium's upcoming $40 million capital campaign, called Sea Change. The campaign will be the aquarium's largest since opening in 1995. It will help fund plans for a major expansion, including several new guest experiences and an outdoor California sea lion habitat. "The Florida Aquarium is a community treasure, and its impact goes far beyond our region's borders," Shaw said. "Having a vibrant, thriving cultural attraction like The Florida Aquarium enhances our quality of life and places us on an international stage."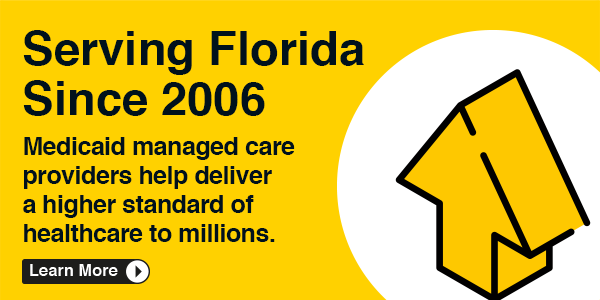 — LOCAL: SW. FL —
"Will Confederate statue return to Florida city?" via Ryan Callahan of the Bradenton Herald — Manatee County officials could soon decide whether to restore and replace the Confederate monument that stood for decades outside the historic courthouse in downtown Bradenton. The Board of County Commissioners briefly debated the issue in a public workshop meeting last week following suggestions from three residents who want to see the monument returned. Previous officials voted to remove the monument in August 2017 following a protest. "I think it's our opportunity to bring back a part of our history that is a crucial part of Manatee County history," said Jack May, president of the Manatee Patriots, a group of conservative Republicans.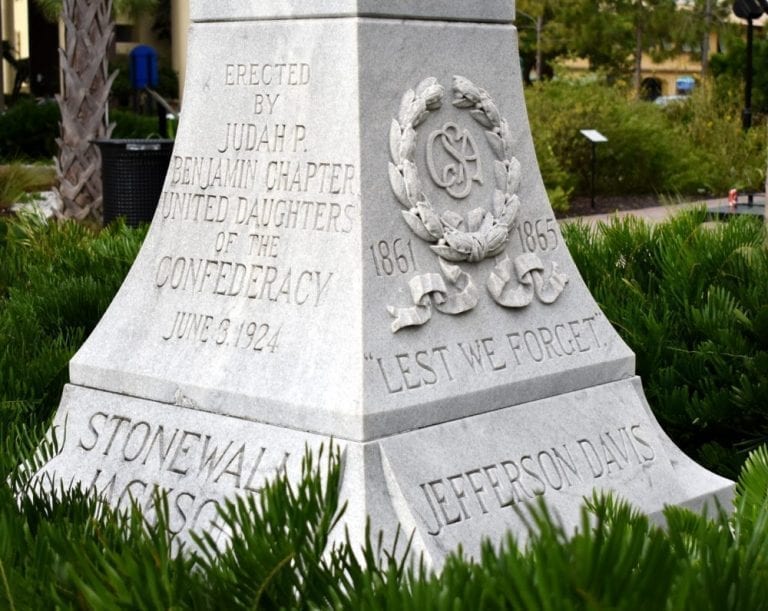 "Sarasota School Board set to discuss Superintendent search at next meeting" via Steven Walker of the Sarasota Herald-Tribune — The Sarasota County School Board is scheduled to discuss the upcoming superintendent search and appointing an interim to the position at its upcoming meeting on Jan. 17, according to the posted agenda. The meeting follows the hasty removal of the district's previous Superintendent, Brennan Asplen, who served the district since 2020. The acting Superintendent ahead of Tuesday's meeting was Chris Renouf, who was an assistant superintendent before Asplen's removal. Renouf was appointed to the position immediately following Asplen's acceptance of his separation agreement on Dec. 13 but was only intended to hold the position until a more permanent choice could be found following the holiday break.
"Controversial Venice shopping center proposal to face first public hearing" via Earle Kimel of the Sarasota Herald-Tribune — A controversial plan to build a supermarket-anchored shopping center at the intersection of Laurel Road and Jacaranda Boulevard will finally be discussed at a public meeting Tuesday when the Venice Planning Commission will hear a request for needed approvals for the project to continue. The North Venice Neighborhood Alliance, a group that formed specifically in response to developer Pat Neal's proposal to build the center, expected to hand out up to 150 T-shirts, with the words "FOLLOW THE LAW" printed on the front to show their unity against the development. Ironically, if the Venice Planning Commission and Venice City Council adhere to that directive, they would approve the request to set aside that acreage for commercial development.
"Why did Marco Marriot worker allegedly mow down shorebirds? 'That's the million-dollar question'" via Amy Bennett Williams of the Naples Daily News — Renardo Stewart isn't the only person to have been in direct contact with one of the five threatened black skimmers he's charged with killing Monday. Witnesses saw the 24-year-old JW Marriott Marco Island Beach Resort employee gun his golf cart through a flock of black skimmers resting on the sand near the hotel. Detained by the Marco Island Police, the Bonita Springs man admitted to the crime, and now faces five misdemeanor violations from the state agency.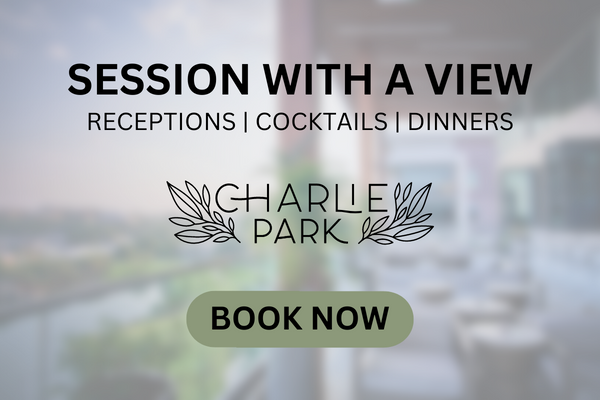 — LOCAL: N. FL —
"T.K. Waters unopposed in Spring election, will get full term as Jacksonville sheriff" via Steve Patterson of The Florida Times-Union — Barely two months after taking office, Jacksonville Sheriff Waters kept his job unchallenged for a full four-year term as the qualifying deadline for Duval County's spring elections passed Friday. Property Appraiser Jerry Holland locked up a return role as the county's supervisor of elections and Tax Collector Jim Overton retained his seat with no opposition while three political veterans squared off to compete for the open appraiser's job. Term-limited City Council members Danny Becton and Joyce Morgan and former School Board member and state Rep. Jason Fischer each qualified to run for appraiser.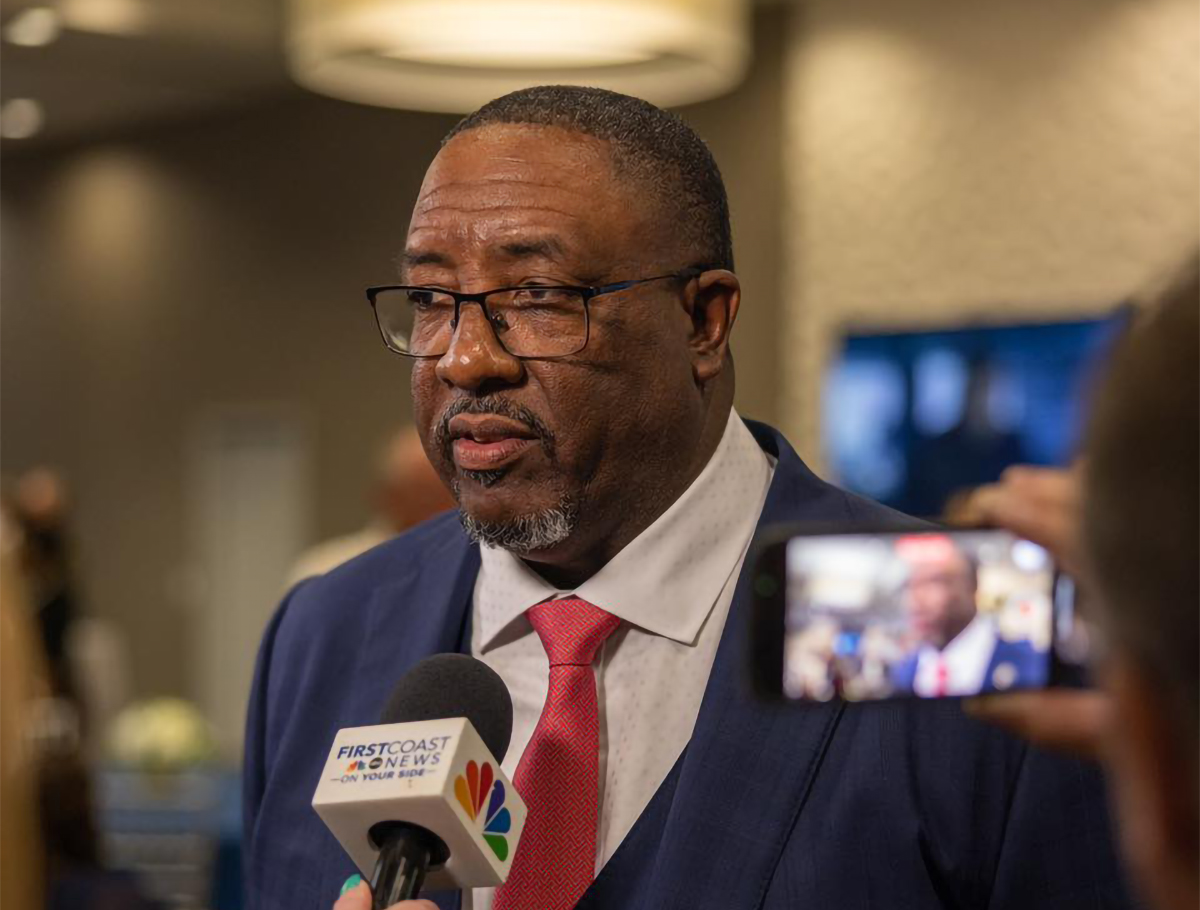 "'Clawback' is welcome accountability in Shad Khan's Four Seasons deal" via Nate Monroe of The Florida Times-Union — The Jacksonville City Council on Tuesday signed off on an amended development agreement with Khan that includes a new clawback provision that would recoup millions in taxpayer incentive money if he fails to deliver a Four Seasons hotel as part of his planned mega-development along the St. Johns River. The addition closed a loophole in the previous agreement that would have allowed Khan to renege on the Four Seasons component of the hotel with no financial penalty if he could convince the city he had built an "equivalent" hotel.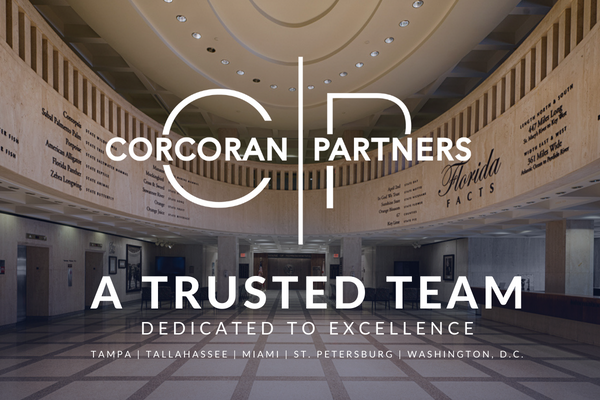 — TOP OPINION —
"Despite everything you think you know, America is on the right track" via David Brooks of The Atlantic — We have much higher standards of living and many conveniences, but when it comes to how we relate to one another — whether in the realm of politics, across social divides, or in the intimacies of family and community life — distrust is rife, bonds are fraying, and judgments are harsh.
Let's look at all the ways humanity in general and America, in particular, continue to unleash human creativity:
First, over the course of many centuries, humanity has steadily reduced the amount of time wasted on drudgery. Turning on a tap is more time-efficient than drawing water from a well. Finding the closest ATM is more time-efficient than waiting in line at the bank. That's oodles of time freed up to do something creative.
Second, America invests an enormous amount in education. Americans spent $35,100 on every postsecondary-education student, double the average.
The third way society unlocks creativity is by helping people live healthier, longer, and more energetic lives. American longevity rates have taken a beating recently because of deaths of despair — alcoholism, opioid overdoses — and because of the pandemic. But the long-term trend is still positive.
Fourth, the United States has an excellent innovation infrastructure. America ranks second in the Global Innovation Index, behind only Switzerland.
And I've yet to mention the two most impressive innovations of recent years — mRNA vaccines and the stunning gains in artificial intelligence. Who knows where AI will take us, but in the short-term, it means that everybody can have a somewhat well-informed personal research assistant.
If there is one lesson from the events of the past year, it is that open societies such as ours have an ability to adapt in a way that closed societies simply do not.
— OPINIONS —
"The big problem with the Biden documents story." via Byron York of the Washington Examiner — The biggest problem with the Biden documents story is this: We know only what Biden's lawyers have told us. And the appointment of a special counsel to investigate the case will make the problem worse. The fact that Biden, after his term as Vice President ended, kept some classified documents in his possession was revealed by Biden's lawyers. They noted that the discovery of the classified documents in Biden's old office at the Penn Biden Center was made by … a team of Biden lawyers. That alone raises some questions. Biden's vice presidency ended on Jan. 20, 2017. He began using the Penn Biden office in mid-2017. He became President on Jan. 20, 2021. So why was it not until Nov. 2, 2022, that his lawyers were emptying the old office? And by the way, why does it take a team of lawyers to clear out an office?
"The cases for and against Trump" via Kellyanne Conway for The New York Times — Shrugging off Trump's 2024 candidacy or writing his political obituary is a fool's errand — he endures persecution and eludes prosecution like no other public figure. That could change, of course, though that cat has nine lives. At the same time, it would also be foolish to assume that Trump's path to another presidency would be smooth and secure. This is not 2016. Trump has both political assets to carry him forward and political baggage holding him back. For Trump to succeed, it means fewer insults and more insights; a campaign that centers on the future, not the past, and that channels the people's grievances and not his own.
"As Cubans flee, U.S. travel operators peddle a tone-deaf, pastel view of an island paradise" via Fabiola Santiago of the Miami Herald — At a time when hundreds of Cubans are in prison for voicing dissent and hundreds more are fleeing the island in record numbers, some dying at sea and during multicountry treks to the U.S.-Mexico border, the glossy American travel brochures peddling travel to Cuba sicken me. How does one reconcile the images of rickety rafts washing ashore in South Florida with the Instagram-like images and descriptions of a paradise that doesn't exist? The worst of what I've seen among the 2023 travel brochures is the two-page Cuba spread in the luxury, small-group Classic Journeys catalog. It sells an extravaganza of clueless tourism camouflaged as a cultural undertaking.
"MLK book never made it into Duval classrooms, but its story is worth retelling" via Mark Woods of The Florida Times-Union — At the city's annual Martin Luther King Jr. Breakfast, Jacksonville students were honored for essays they wrote based on a King quote. one about the significance and dignity of work. At the same time, a children's book about MLK and the significance and dignity of work, a story built around the 1968 sanitation workers strike in Memphis, was not being read in Duval County Public Schools. DCPS pulled nearly 200 books for review and rejected 47 of them — including "Memphis, Martin, and the Mountaintop."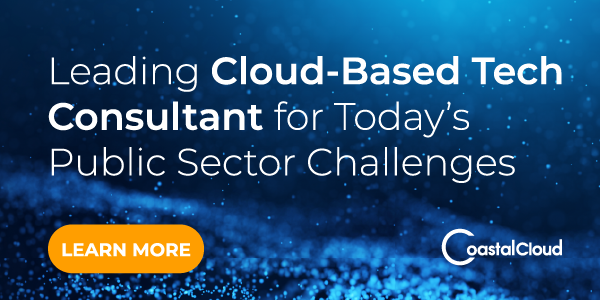 — INSTAGRAM OF THE DAY —
— ALOE —
"White House Boys thankful for Dozier memorial but continue to search for justice" via James Call of the Tallahassee Democrat — A half dozen White House Boys returned to the campus of the former Arthur G. Dozier School for Boys in Jackson County Friday when officials dedicated a memorial to recognize the sexual and physical abuse they suffered while wards of the state more than 50 years ago. The memorial is a white building where boys ages 6 to 18 were abused. Lawmakers also approved the construction of two monuments, one in Marianna, where Dozier was located, and another at the State Capitol. Patrick Gillespie, a Department of Management Deputy Secretary, unveiled the Jackson County memorial and told the White House Boys and about 90 onlookers, it provides "a place to reflect and educate the public on the school's history and for us to learn from it."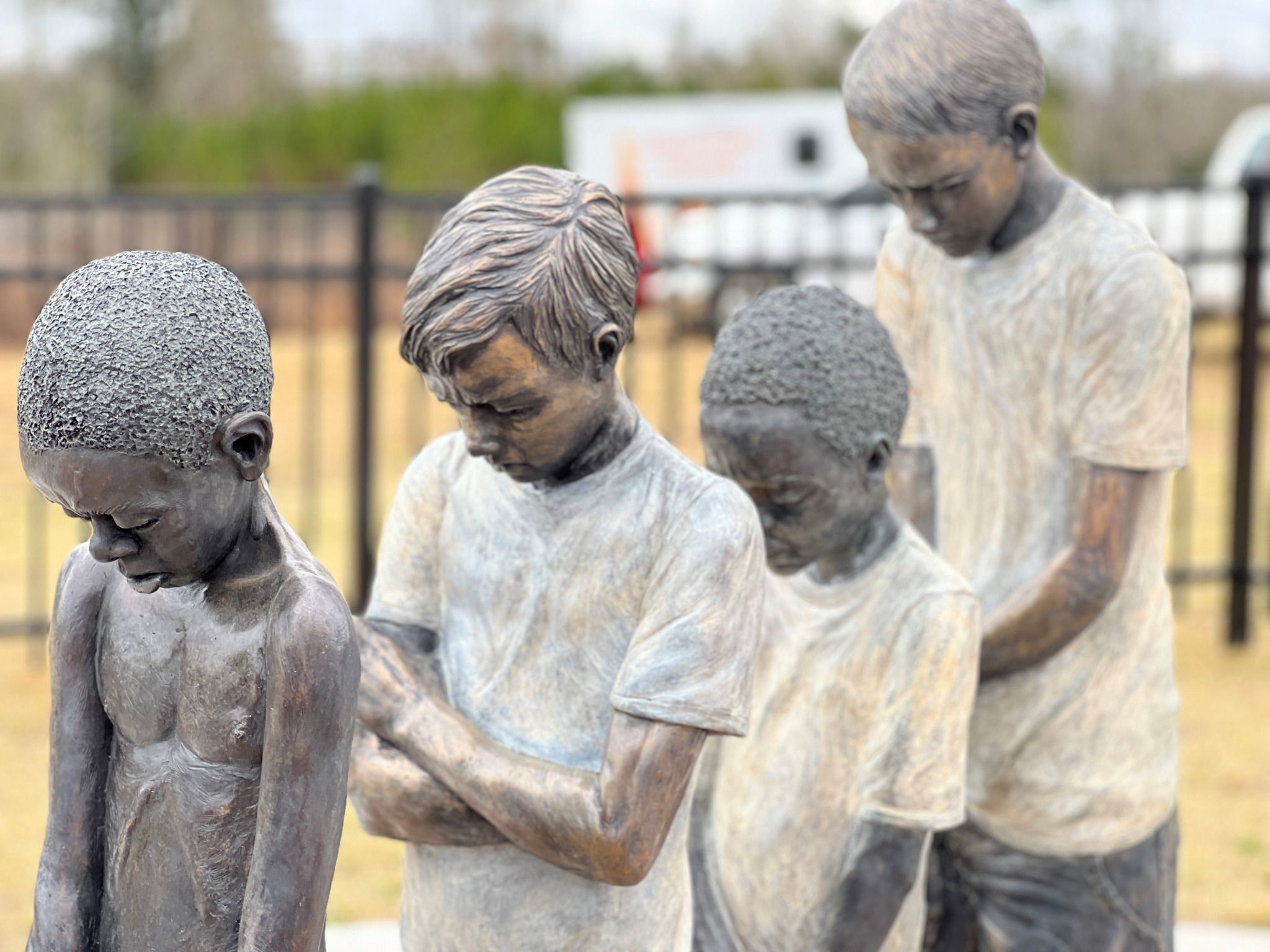 — HAPPY BIRTHDAY —
Belated best wishes to former Rep. Jose Felix Diaz, Jessica Crawford, and Meredith Ivey. Celebrating today are U.S. Reps. Maxwell Frost and Carlos Gimenez, top fundraiser Brian Goldmeier, Jeff Johnson of AARP Florida, our dear friend Caitlin Murray, and Emily Rimes.
___
Sunburn is authored and assembled by Peter Schorsch, Phil Ammann, Daniel Dean, Ryan Nicol, Jacob Ogles, and Drew Wilson.
Post Views: 0