When a devoted son put out a request for cat pictures to cheer up for his elderly mother with COVID-19, he surely didn't expect over 50,000 responses filled with cat pictures and well wishes.
A great bit of news in a time when families are forced to remain separated!
That cats are helping to lift spirits makes the tale even sweeter…
Cats Make Her Smile
Just recently, Bob Hayes turned to Twitter for some help cheering up his 96-year-old mother.
She was diagnosed with COVID-19 and isolated in her nursing home. Hayes wrote, "Her nursing home is under quarantine; we can now only see her through her window."
Hayes also reported, "She's got a cough and slight fever."
Since his mom loves cats, Hayes took to Twitter with a request. "Please send cute cat pics and I'll print and paste them in her window."
By the passing of 2 days, Bob's request had over 50,000 responses. Kitties and their parents had flooded Bob with thousands of images to paste on his mom's window along with well-wishes for her.
From silly to sweet, young to old, cats of all colors and patterns came out to show their support for an ailing cat lover.
Kitties just like these Bengal cat beauties wanted to let Bob's mom know they send their best and lots of "*hugs*"…
International cats like Mimi of Turkey sent their love too…
Even a 28-year-old grimalkin named Tattie sent her best wishes. Tattie is the "shelter matriarch" for Montreal's Animal Rescue Network.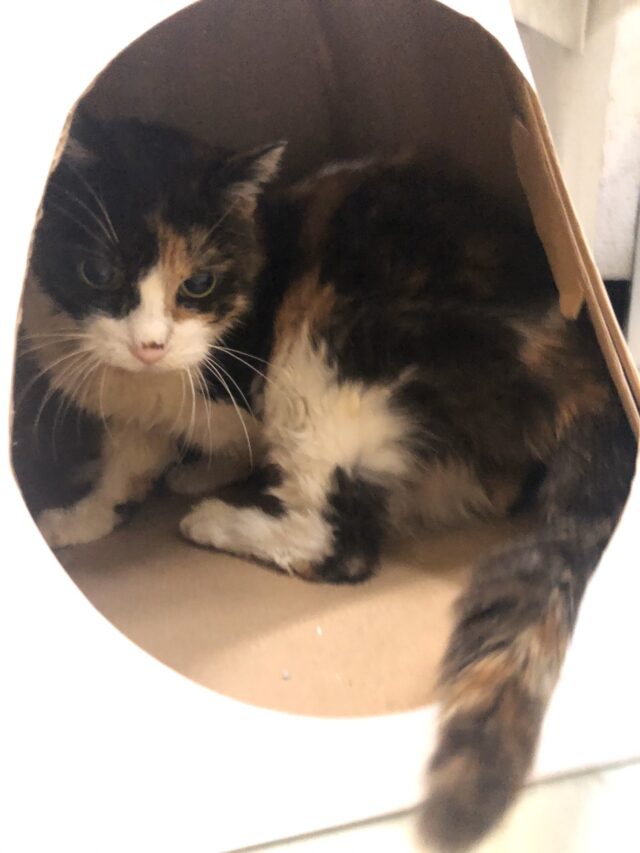 While cats were the main feature of the replies, dogs and their fur parents were full of goodwill too! "I don't have a cat, but I have a puppy. Your mother is in my prayers."
Scroll on for more cat pics worthy of taping one the window…
Kittens had greetings to give too. "Spider kitty says hi to Nana"…
Cabbage is a cutie who "sticks her tongue out when she's happy". She makes us happy and we think Bob's mom will be too…
And this handsome lad is a charmer for sure! "This is Sir Percival Fuzzyboots, Earl of Jellybeantoes. He loves naps, cuddles, wet food, and cheering up lovely 96-year-old ladies!"
Junot says, "May we all be this relaxed one day soon."
Pebbles the Blind Cat looks too cute in her ruffled shirt and that's definitely window material…
"Kevin is dancing in anticipation of a full recovery for your mom"…
And so are we!
All the best to the Hayes family!
H/T: www.cheezburger.com
Feature Image: @Drstevenhobbs/Twitter, @HNHughson/Twitter, & @bnans/Twitter