About
Who's Getting the Best Head? refers to a Rule 34 image of the brothers from Alvin and the Chipmunks receiving oral sex from The Chipettes, captioned "Who's getting the best head?" The picture grew popular several years after it was first posted as people ironically drafted extensive explanations about who they believed was receiving the best oral sex. Those siding with each of the characters are referred to as Simonists, Alvinists and Theodorians, respectively.
Origin
The picture is an edited image of a picture first posted by Rule34 user JKComicz on May 20th, 2008. On August 1st, 2010, user The_Godfather posted an edit in which the Chipmunks were pictured nude (edit of the original shown below).
An edited version of the picture in which all the Chipettes are wearing underwear began circulating on Facebook roughly around the summer of 2016, buts its exact origin is unknown.
Spread
On June 28th, 2018, the picture appeared on ifunny and on October 24th in /r/comedycemetery. The picture began inspiring impassioned responses as users hyperbolically analyzed the chipmunks' expressions to give their answers. A long defense in favor of Simon appeared on /r/copypasta. Redditor tablecatsss also wrote an impassioned defense of Simon in a Google Doc. On June 3rd, 2019, YouTuber mariotimes2000 uploaded a video titled "Who's Getting The Best Head," which provided an in-depth analysis of the image (shown below).
IFunny user Protecting posted a defense of Theodore on June 24, 2019 (shown below, left). User Degeneratenormi posted a picture of a Chad to joke about the debate, gaining over 1,500 points (shown below, right). On September 23rd, Ebaum's World published an article about the meme titled "The Internet Is In A Fierce Debate Over Who's Getting The Best Head."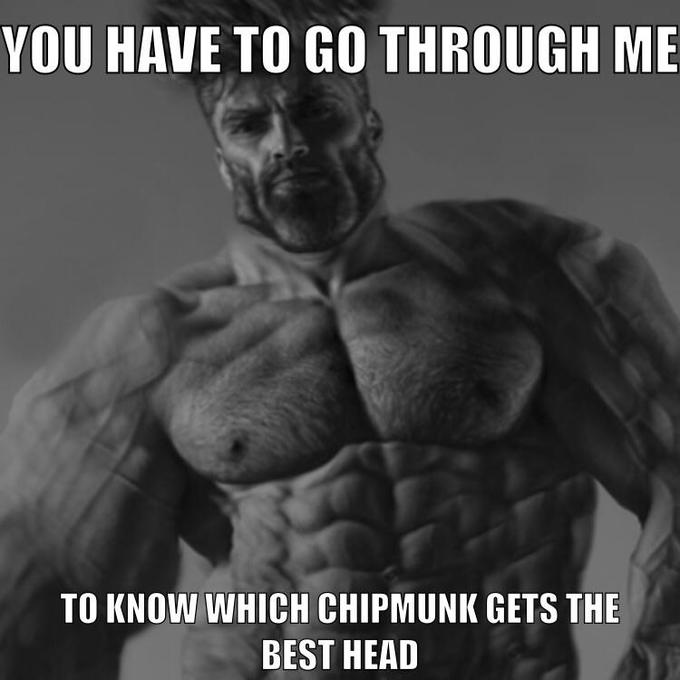 Various Examples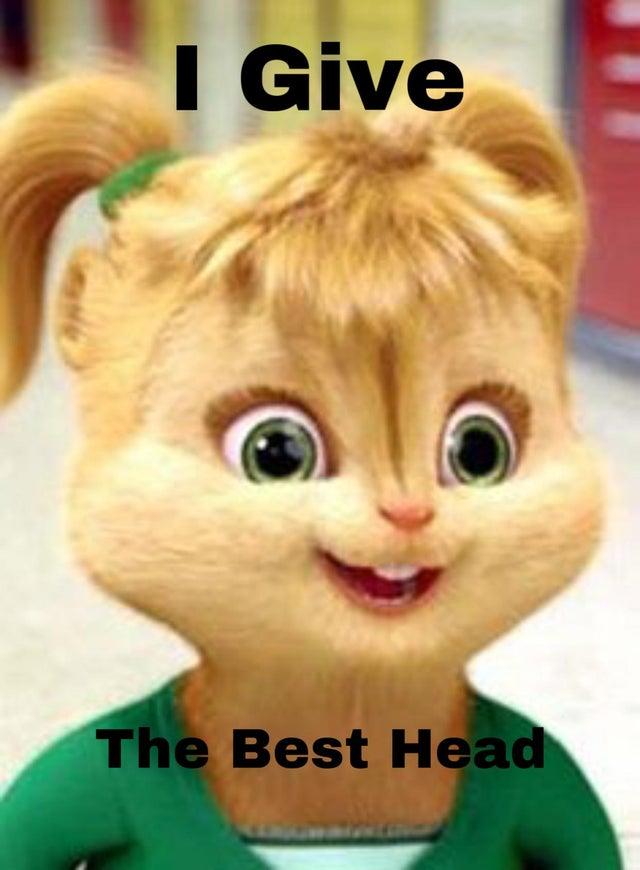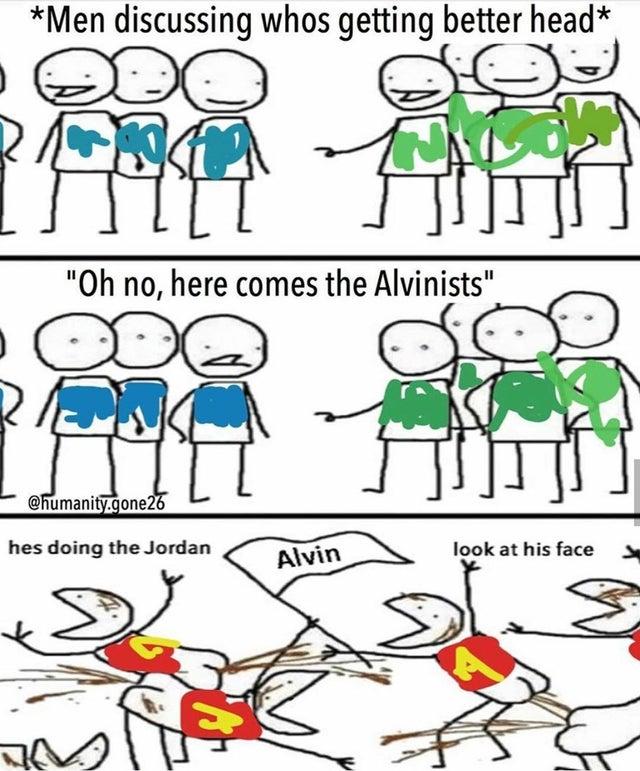 Search Interest
External References