When you purchase items through the iHeartCats store, part of that sale is donated to Greater Good. Greater Good supports lots of charities, many of which help cats in need. Thanks to customers like you, many cats are able to find their happy endings because of these donations. One of those cats is a kitten named Lille Bitte.
Lille Bitte was found in River Rouge, Michigan with her mother and siblings. All the kittens were very young at the time, and unfortunately, the person who found them didn't realize that they were too young to leave their mother just yet. So, their finder gave away all the kittens and Lille Bitte was the only one left with her mother.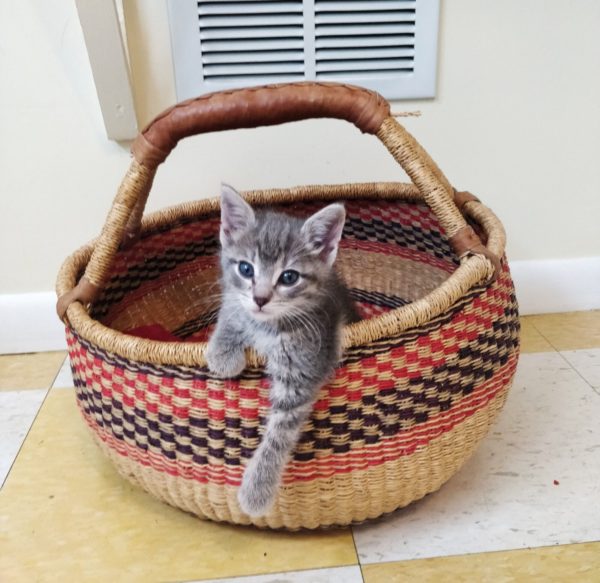 With all the other kittens gone, the mother cat became depressed. She stopped feeding Lille Bitte, but the poor kitten was only four weeks old, so she became very hungry. She might not have survived if the Ferndale Cat Shelter had not come to the rescue.
Ferndale Cat Shelter is an organization that provides medical care, adoption services, and foster homes for cats. They are also affiliated with Ferndale's Catfé Lounge, which helps with cat adoption and fostering as well.
At the shelter, Lille Bitte found an amazing foster home to stay at. Her foster parents are working hard to keep her belly full so that she can grow up big and strong. They have seen great progress with her so far!
Currently, Lille Bitte is about six weeks old. She is very loving and follows her foster mom everywhere. Once she is old enough to be spayed and vaccinated, she will be able to go on to her forever home. She even has an adopter lined up and ready to take her home at that time! It's all possible thanks to the help of Greater Good and iHeartCats!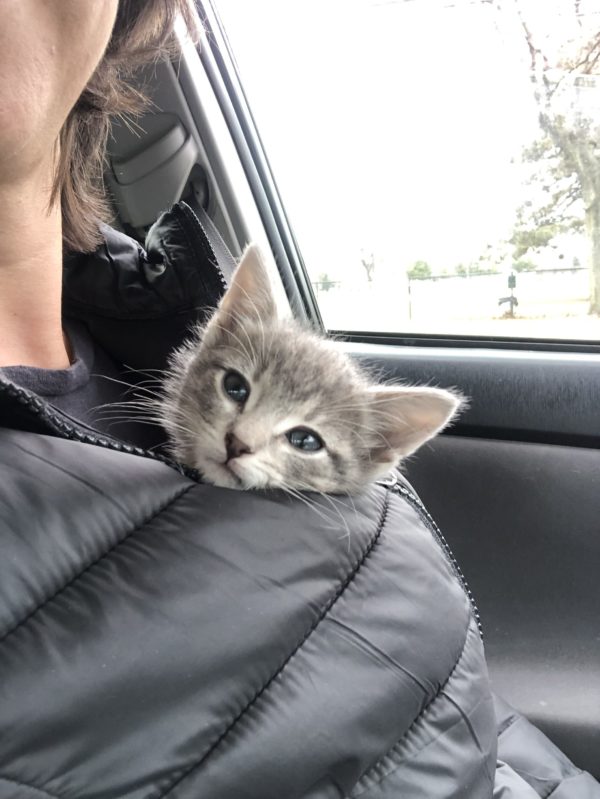 "GreaterGood.org's Rescue Bank provides Ferndale Cat Shelter with nutritious kitten food that aids us in helping kittens like Lille Bitte. Without Rescue Bank, we would not be able to help as many needy kittens during this prolific season. Thank you!" – Ferndale Cat Shelter.
Thanks to the purchases from the iHeartCats store, Lille Bitte is now able to live a happy and healthy life. iHeartCats sells a variety of items including products for your cat and accessories for you! Every purchase makes a difference, so thank you to everyone that has purchased iHeartCats products to help cats like Lille Bitte!
Images from Ferndale Cat Shelter
The post You Helped Provide Food for This Kitten When Her Mom Would Not Feed Her appeared first on iHeartCats.com.