EUR/USD is bearish and it might drag Bitcoin (BTC) down with it if it begins its long anticipated downtrend today. The reason I expect this to happen is because BTC/USD is predominantly traded in US Dollars (USD) on most exchanges. The EUR/USD pair contributes the most to the strength or weakness of the US Dollar (USD). So, if it EUR/USD starts to decline now that it has faced a strong rejection at the 50 day EMA, it means that we might see Bitcoin (BTC) do the same. It is pertinent to note that EUR/USD has continuously faced a series of rejections at the 50 day EMA which means that at this point the probability of a sharp downtrend is very high.

The daily chart for EUR/USD shows that the pair has remained in a downtrend since June and is likely to remain in this downtrend for the remainder of the year. This is not a favorable development for Bitcoin (BTC) because the longer this pair remains in a downtrend, the longer BTC/USD will remain in a bear market and until we see a trend reversal here, there is little to no hope of a trend reversal in Bitcoin (BTC). The EUR/USD is not the only major financial indicator that points to an imminent decline in Bitcoin (BTC). The stock and bond market points to the same conclusion and I think it is time investors take these warning signs seriously because things could change very quickly from this point forward.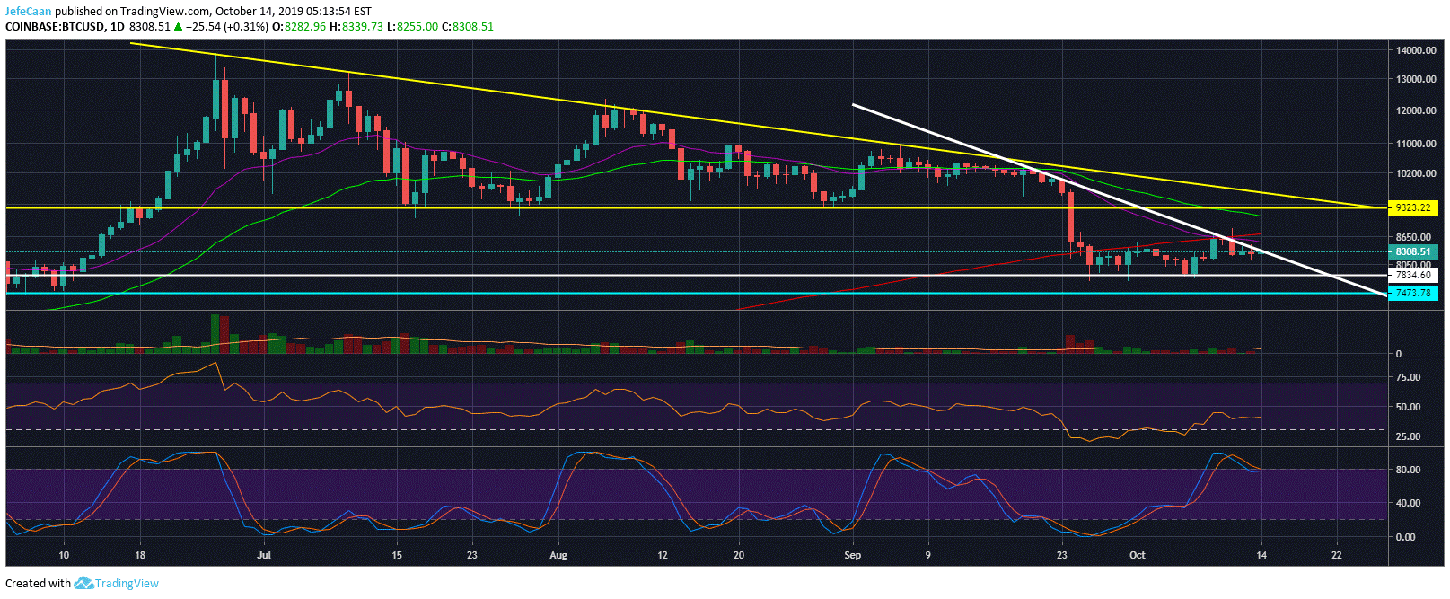 The daily chart for BTC/USD shows the price in a strong downtrend. It is still possible that we might see the price rally towards the previously broken descending triangle to face rejection and begin a decline from there but the probability of that happening is low no matter how much the market makers would love to make something like that happen. Bitcoin (BTC) is expected to decline sooner rather than later but the downtrend it is currently in is quite obvious.
If you are a good trader, such obvious setups worry you because they are points for market makers to play games. Sometimes, it can be hard to anticipate what that is going to be. This is one of those points because BTC/USD has already faced repeated rejection at the 200 day EMA. If the price were to break past the trend line resistance to stage a fake out to the upside before the next big downtrend, it would be the ideal scenario for the market makers to shake out the bears and trap in the bulls. However, at this point, the price does not seem to have momentum to make that happen. I still wouldn't discount that move but I think it is equally probable that we see a sharp decline from current levels before the shorts can stack up.