During the nearly 2-year-long crypto winter, traders are finding way to profit from cryptocurrency investment. Bitcoin futures trading with leverage might be the best way that traders could earn money before the end of the bearish market.
Introduction
Bexplus exchange is a world-leading Bitcoin futures leverage platform. It lets traders take advantage of the uptrend and the downtrend of the crypto market, and make profits without having to invest a great deal of money. Founded in Hong Kong in 2017, Bexplus has also established offices in U.S, Australia, Russia, Brazil, India, covering 36 countries and supporting 21 languages all around the world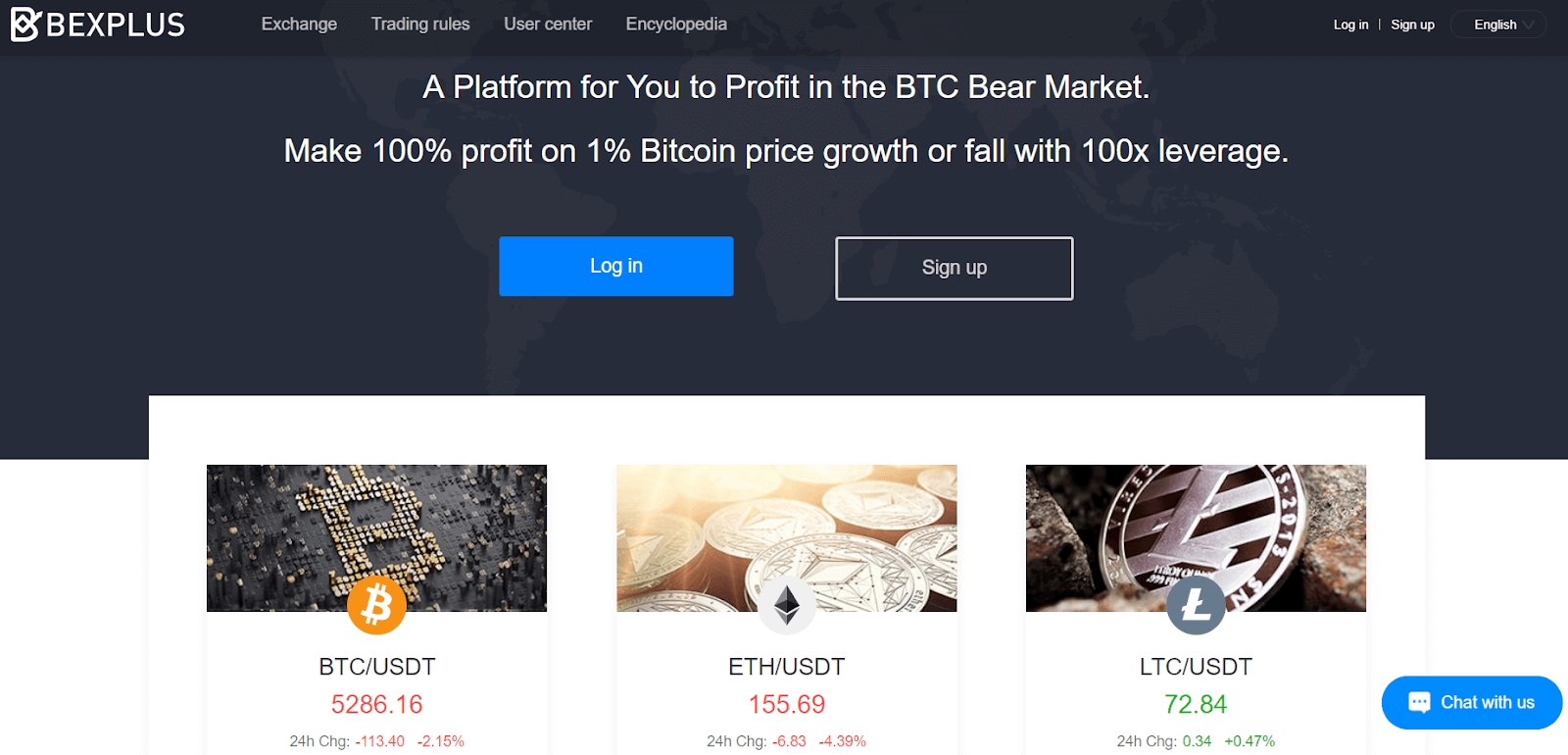 Why Choose Bexplus?
Easy Registration Process
One of the main features of cryptocurrency is anonymous. However, many cryptocurrency exchanges mandate extensive KYC process that requires user's private information. In Bexplus platform, you can do quick registration with no KYC procedure. Actually doing KYC will not secure your account and assets, but faces some risks of private information leakage. Instead, you could set 2-step authentication to secure your account.
Simple Trading Interface
For beginners in cryptocurrency futures area, they might think that futures trading is much more complicated than spot trades if trading in some platforms like BitMEX. In order to help crypto futures traders, especially beginners to be expert in futures trading, Bexplus designs a super simple and user-friendly trading interface, allowing users to open short or long positions easily. You could also set stop-profit or stop-loss in the Hold order column to control the risks.

100x Leverage
Bexplus offers BTC, ETH and LTC futures perpetual contracts with 100x leverage, which means users can multiply their profits by up to 100 time more than their original investment could bring. For example, if you invest in 1 BTC, you will get 100 BTC worth of buying/up or selling/down power. When the BTC price goes up 1%, you will get 100% profits. 100x leverage is incredibly advantageous to maximise profits from small, but near certain price movements.
Instant Order Execution
Bexplus's entire infrastructure is designed to facilitate a great number of orders per second and extreme loads. All orders requests will be sent to and processed in Quantitative Distribution and Management System instantly, then orders will be distributed to different brokers and liquidity providers for final execution. That's why even when there is great market fluctuation, all orders will be executed immediately with low latency and sufficient liquidity.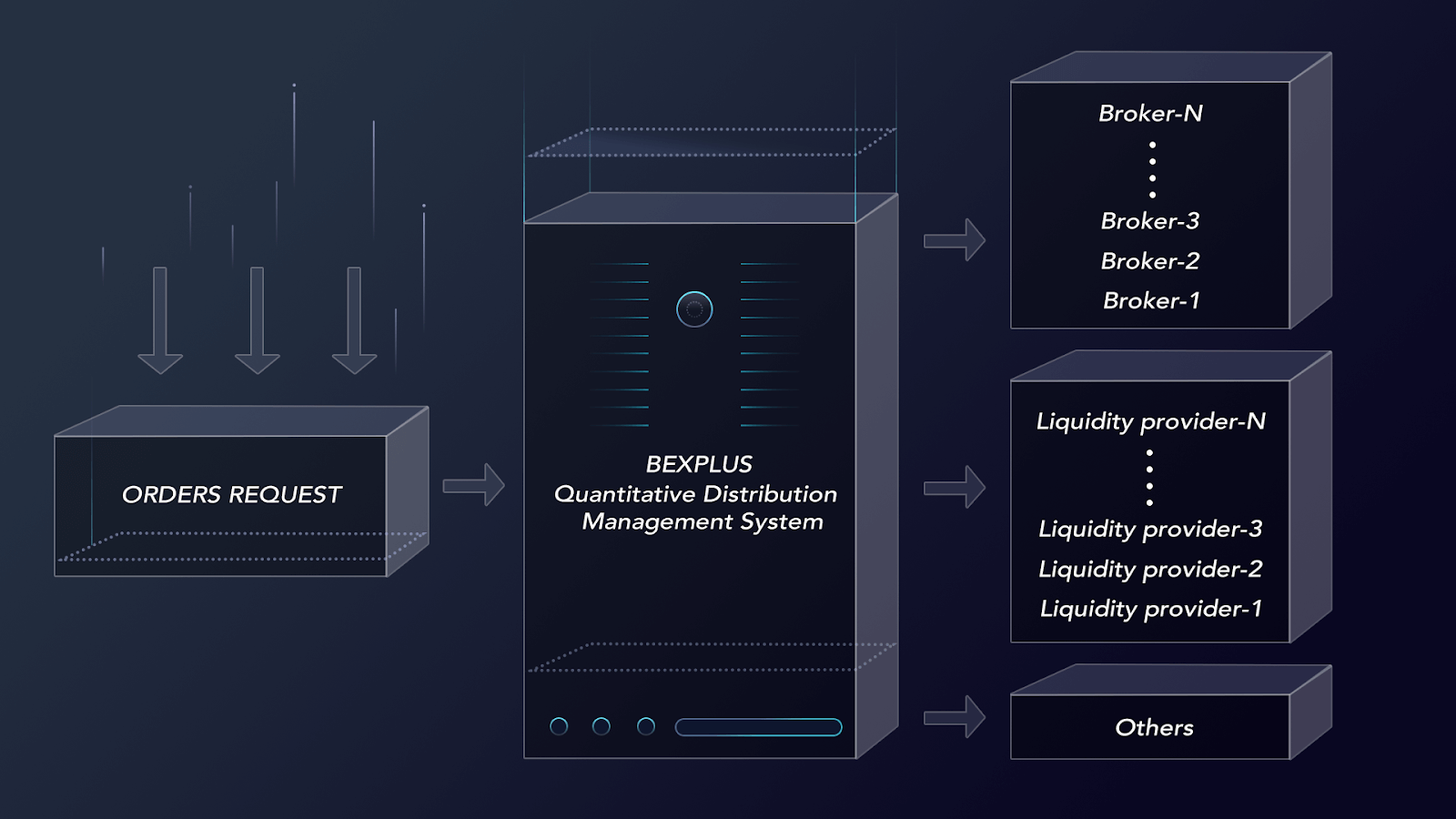 Cold Storage Security
Registered users in Bexplus will be provided cold storage to deposit BTC in, which means all users' deposited assets are kept in a secure offline environment to avoid threat of potential hackers. In order to deal with payments and withdrawals, some bitcoin will be saved in hot wallet with multi-signatured encryption. Bexplus also conducts periodical stress tests and security audits to ensure compliance with the strictest security standards.
No Spread
Most of the exchange deliberately set the spread to increase the profit and avoid the risk, However, the spread is like a barrier which increase the risk of a trader. The spread is essentially the difference between the bid price and the asking price. You can open a position or sell an order at the exact price you want without tiny loss.
Ultra-fast Withdrawal
Bexplus has upgraded and optimized the withdrawal system process. When user reply to confirm the withdrawal address is correct after receiving the address confirmation email, he/she will get their BTC withdrawal instantly.
Trading Simulator with 10 BTC
Bexplus provides each users, newbies in particular, 10 free BTC to try BTC, ETH or LTC futures trading in the trading simulator. Based on your own prediction, you can select the trading pair and choose to long or short. If you don't understand how to operate it, you can also check our trading instructions.
100% Deposit Bonus
To deposit BTC in the Bexplus account, you can earn 100% BTC bonus, which can also be used to trade futures contracts. The more deposit, the more bonus you will get. You can get up to 10 BTC as bonus! With the bonus, your margin rate will be increased which may help you get more profits in futures trading.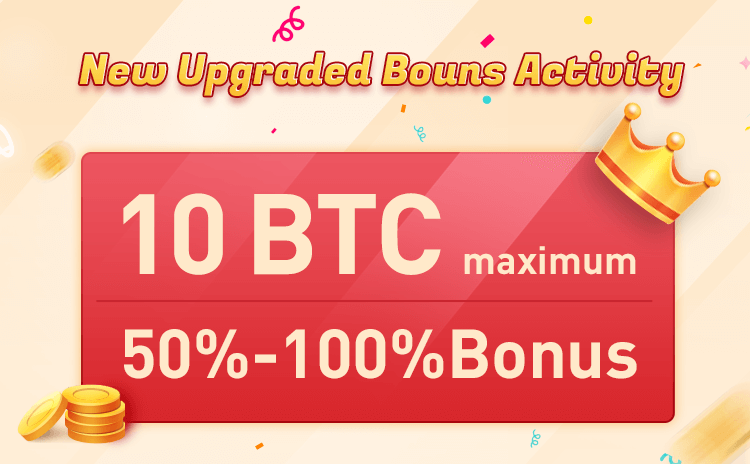 Up to 50% Referral Reward
Invite friends to register and trade in Bexplus, you can share up to 50% of your invitees' deposits as commission. If your invitees deposit in 10 BTC, you have chance to earn 5 BTC which can be used in futures trading as well as withdrawn.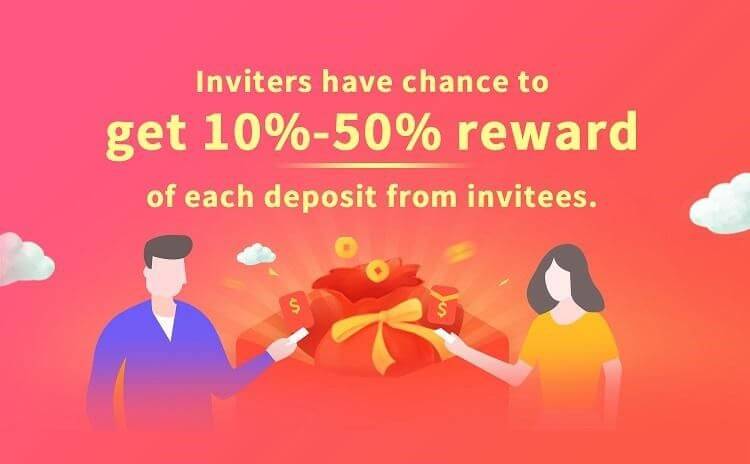 Conclusion
Trade BTC futures contracts in Bexplus, you can enjoy low fees, no spread, class-leading leverage of 1:100 and trading simulator. In addition, you will also get greater opportunity to earn money with the help of 100% deposit BTC bonus.
Follow Bexplus on:
Website: www.bexplus.com
Facebook: https://www.facebook.com/Bexplusglobal/
Telegram: https://t.me/bexplusexchange
Twitter: https://twitter.com/BexplusExchange
Reddit: www.reddit.com/u/bexplus
For Business cooperation: business@bexplus.com