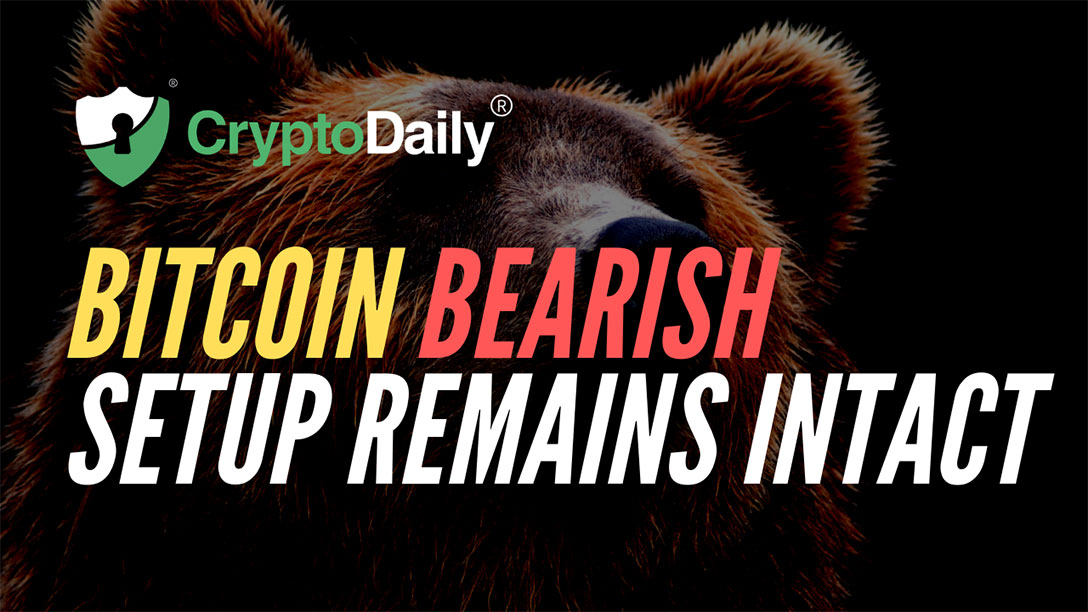 Bitcoin (BTC)'s big move to the upside has finally come to an end. The price has faced a strong rejection at the 21 EMA and has now even declined below the 38.2% fib extension level. We did not expect this level to hold because this whole move to the upside was just about shaking out the bears that wanted to ride this move to the downside. The market makers couldn't let them get away with it which is why they shook out the bears by running their stops and forcing them to close their positions. The price ended up rallying but this should in no way be mistaken for real buying interest in the market. In fact moves like these are just attempts at shaking out the bears and trapping in the bulls before the inevitable happens.
If we zoom out on the 4H time frame, we can see that the price is poised for a major move to the downside. BTC/USD will eventually have to decline to the bottom of the descending triangle and it is very likely to break below the descending triangle the next time it happens. This is why the market makers are so concerned about the retail bears that are aggressively shorting Bitcoin (BTC) at this point because this would mean the bears getting away with a lot of money. So, they have to use such tactics to discourage them but we need to stay focused on the big picture. Retail bears often fall for such antics but professional traders remain focused on the big picture regardless of emotions. If we take a look at ETH/USD, we can see that it has also faced a rejection at the 50 EMA on the 4H time frame.
Whatever is happening with Bitcoin (BTC) and the rest of the cryptocurrency market is perfectly in tandem with what is happening in the stock market and the currency markets. The EUR/USD pair is very vulnerable and is now primed for a major decline to its next support. It is hanging by a thread and has been stalling a move to the downside for a long time but now it is running out of time. Meanwhile EUR/GBP has also begun its correction which would put further sell pressure on the Euro and subsequently lead to the US Dollar gaining more strength as confidence in Euro declines. All of this does not bode well for the cryptocurrency market which is why we are likely to see significant further downside in the near future.