Bitcoin (BTC) has made a new yearly high close to $7,600 but the price has now retraced sharply from there and is currently trading in the $7,100s. It is quite clear that this rally took both the bulls and the bears by surprise. This is because there was not enough real buying interest in the market to make this happen and both sides were aware of that. However, what most of them did not realize was the game at play, which was a shakeout. Before a market sees a trend reversal, it has to inflict maximum pain. This pain has to be inflicted not just on overly enthusiastic bulls but also greedy bears that have been shorting BTC/USD since $5,000 with their stops in the $6,000s.
All the market makers had to do was hit those stop losses one step at a time. They just had to push the price to the spot where most of them had their stop losses. This was the level that most of the bears expected to hold as it was the previously broken market structure support which was now expected to be strong resistance. However, as always the obvious seldom happens especially when the stakes are this high. Some traders might rant that this is a violation of technical analysis principles but technical analysis is never about certainties; it is about probabilities. You analyze those probabilities and enter the trade with a risk management strategy in place. The bears are close to throwing the towel at this point as most of them were caught off guard.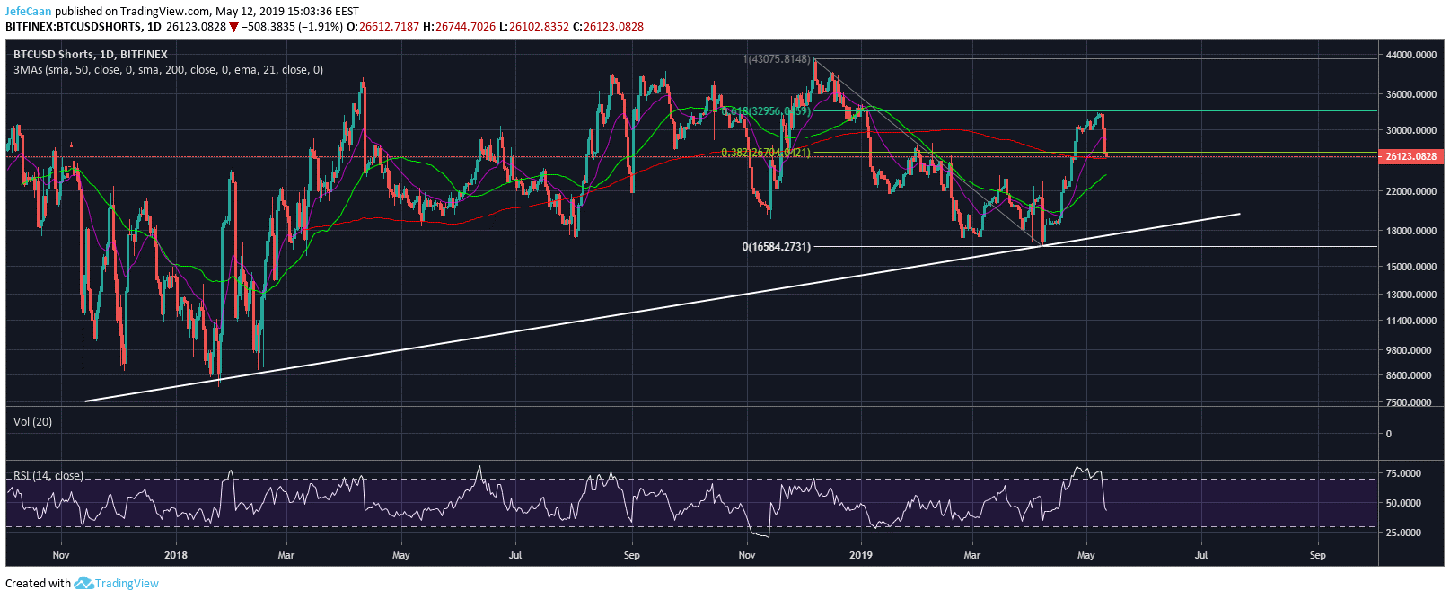 Chart for BTCUSDShorts (1D)
This is a win for exchanges that made this rally possible because they know full well that a big decline is in the offing and if the bears were to remain onboard with their massive short positions, they would have put these exchanges out of business. This is the same casino model that has been in place for decades. The end result of all this is that the bears are extremely scared and the bulls are extremely optimistic. This is the perfect scenario for market makers who can now proceed with the crash while trapping in overly enthusiastic bulls. The reason that is going to happen is because the bulls think the bear market is over after the recent rally. So, what they are going to do is buy the dip after every pullback. As the number of margined shorts keeps on declining, the number of margined longs will keep on rising.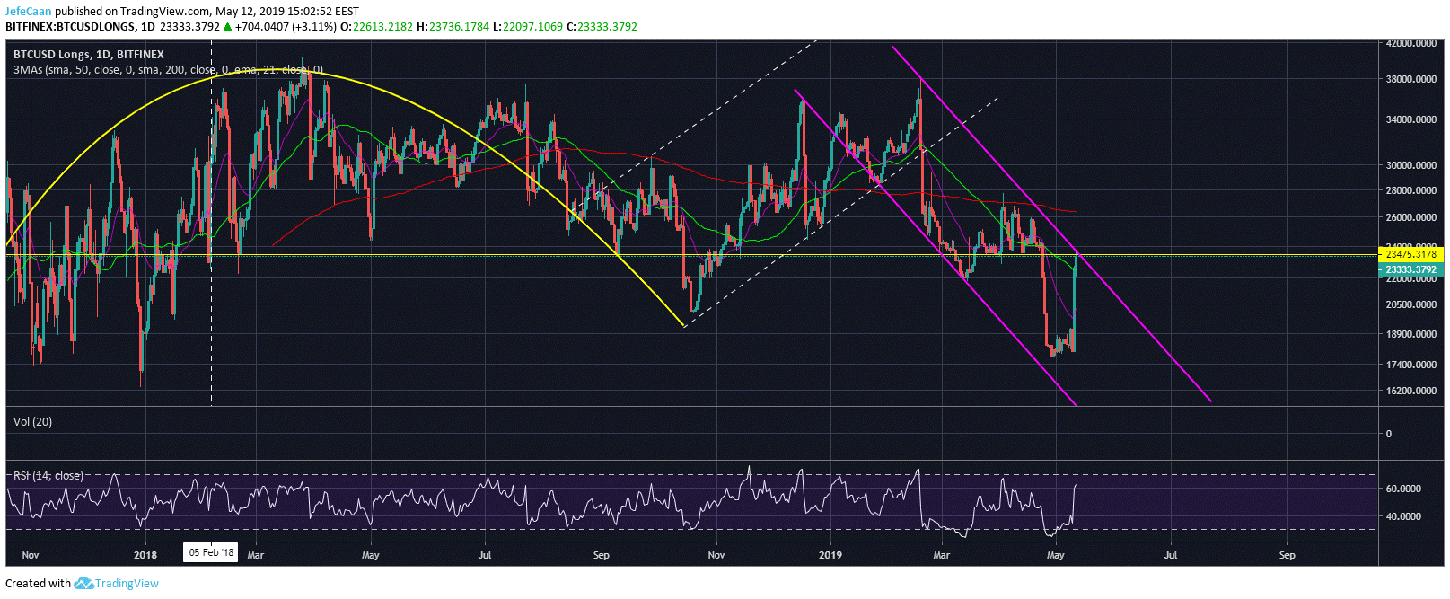 Chart for BTCUSDLongs (1D)
The bulls are now making the same mistake that the bears made in the past few weeks and this is getting too excited too soon. The number of margined longs is up more than 30% in the past 24 hours. Just as the exchanges cannot let the majority of bears to get away with their leveraged shorts, they also cannot afford to have leveraged longs clean them out. Dumping the price is never a problem for market makers or exchanges. Even pumping the price is not much of a problem anymore as some people have gotten really good at wash trading. Most Bitcoin (BTC) traders now realize that the price is not following 2015 anymore because if it did, we would have seen a rejection at the previously broken market structure around $5,800-$6,000. There is no confusion as the price shot up way above $6,000 and even crossed $7,000 to make a new high around $7,600. However, as long as it suits their bullish or bearish biases, they are willing to ignore them on purpose until market makers teach them otherwise.