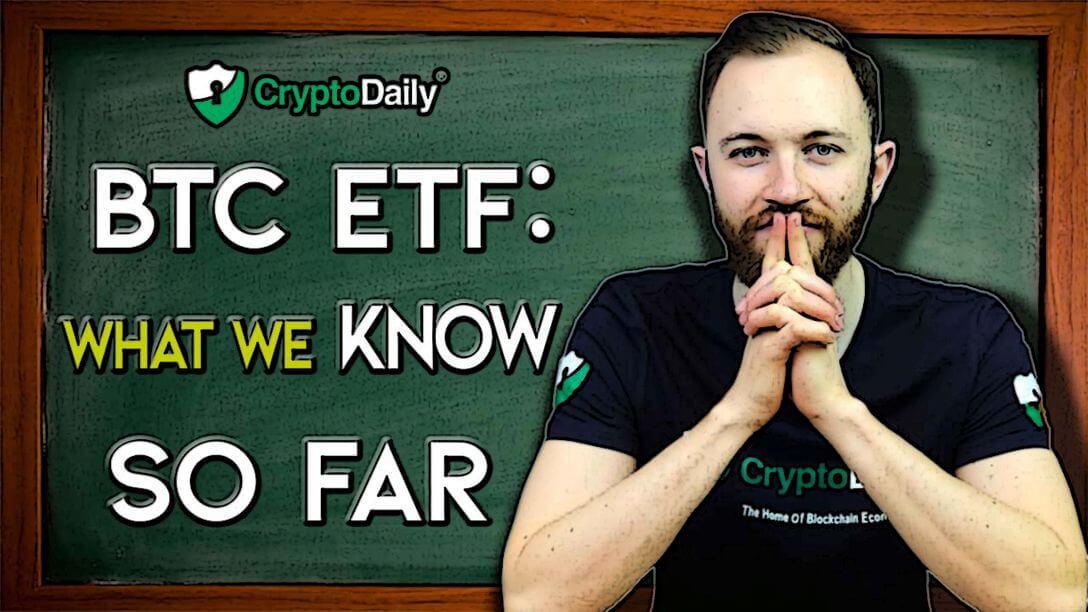 Bitcoin Investment Trust (GBTC), described as "the first publicly quoted securities solely invested in and deriving value from the price of bitcoin" is an investment vehicle that enables investors in the public eye to buy Bitcoin in a regulated and protected environment.
GBTC is the closest investment vehicle you will get to an exchange-traded fund (ETF). this is because it allows investors and traders in Bitcoin without having to fret about where to store it and keep if safe from fraudulent individuals who would much rather have your assets.
Being traded on OTC markets, one share of GBTC represents just 0.00098409 BTC. so this is basically one-thousandth of one Bitcoin token. Each share of GBTC come in at around $6.30 and so this puts the implied value of Bitcoin at $6,179.
On the other side though, the real Bitcoin is being traded on international crypto exchanges like Gemini, Binance and Coinbase at around the $5,200 mark.
Essentially, secondary market GBTC investors are getting wiped out by eighteen percent, just because they don't actually have access to an ETF that tracks the fair market price of Bitcoin.
SEC
One thing that has been keeping a lot of investors interested in the market over the last year is the potential of an approved Bitcoin exchange-traded fund by the United States Securities and Exchange Commission. This is because of the lack of regulated alternatives for investors in the equities market.
The SEC has cited numerous problems such as the lack of overseas regulations, the quality of volume in the international Bitcoin market and viable pricing methods of the asset to support its rejection of ETF proposals.
Over the last year though, a lot of the problems that were outlined by the SEC have either been fixed or improved significantly.
Major overseas markets like South Korea and Japan have integrated some stern policies for exchanges and the industry has demonstrated efforts to crack down on false volumes to accurately portray the real liquidity of crypto assets.
You may have heard of Hester Peirce who is just one of the SEC commissioners that has claimed it could take years for the Commission to approve the launch of first Bitcoin ETF.
"Don't hold your breath. I do caution people to not live or die on when a crypto or bitcoin ETF gets approved. You all know that I am working on trying to convince my colleagues to have a bit more of an open mind when it comes to [crypto]. I am not as charming as some other people."
Last summer, the CEO of O'shares ETF, Kevin O'leary claimed that a Bitcoin ETF would be great for the market as it was questioned as to whether the ETF peaked during July of 2018.
The purpose of an ETF is to enable investors to invest in an asset class or market in a regulated, inured and transparent environment to protect investors.
At the minute though, ETF alternatives and the Ethereum Classic Investment Trust are trading with extreme premiums due to supply and demand imbalances.
The CEO of Three Arrows Capital, Su Zhu has said that investors are buying Ethereum Classic through the Ethereum Classic Trust at 175 percent premium over spot price.
The introduction of a properly structured ETF would remove the need for extreme premiums and provide a better option for investors.
Zhu said:
"Sad to see investors allowed to buy ETCG (Grayscale Ethereum Classic Trust) at 175% premium over spot ETC. Meanwhile there's no $BTC ETF even though that would give investors a way to avoid paying absurd premiums and to access the underlying liquidity."
The SEC is likely to take a long time before approving the first Bitcoin ETF because cryptocurrency is still an industry that is just taking its baby steps.
With companies like Bitwise Asset Management and various leading exchanges proactively addressing fake volumes in the cryptocurrency market and cleaning up the industry, over the long-run, the issues highlighted by the SEC are expected to be resolved gradually.