We are delighted to introduce you to our Blockchance Cyber Parties (BCP) on Telegram. Join us. Have some fun. Help the community. Get some free tokens. Spread the word.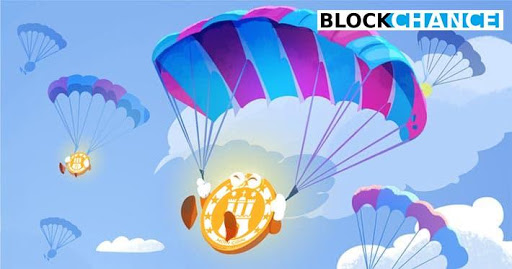 Hamburg Coin (HAM) airdrops
To celebrate our cyber parties we have created a new token: Hamburg Coin (HAM). We will use this token to reward our community for helpful behaviour. And we will use it as a prize for the different contests that we have planned for the next few weeks. Collect as many HAM tokens as possible to get a special prize. More details about our contests and HAM in our next post.
We all know about shady services promising free tokens. They want your email. But all you get is spam. We will not ask you for anything. Our airdrops are legit. And free for everybody. Join our Telegram group and have some fun. No complicated setup required.
What is an airdrop?
Airdrops are quite common in the crypto community. It means that token creators distribute their tokens to the wallets of users free of charge. In a nutshell: You get a free token. And since this happens on the blockchain it is truly yours.

How does it work?
All you need to do is to be in our Telegram group during a party. Write something. Have fun. Enjoy your time. We are about to create something unique here; a cyber party!
We will use a bot to reward you with HAM. But in the first place it is about having a fun time together. So there is no setup required. The bot creates a unique wallet for each user as soon as s/he gets tipped a token. You can talk to the bot to see your balance and also to get your private key. You can even setup a different receiving address, so you are in full control of your funds.
We do not want to bother you with the technical details since we want this to be as user friendly and simple as possible. Join a party and share this new experience with us.
Stay tuned for our next post. We will announce our first party and contest and explain more about our new HAM token.
Follow us on
Telegram: https://t.me/BlockChance
Twitter: https://twitter.com/blockchance_