The first two weeks of April was certainly pleasing that BTC price rises from $4,000 to $5,600, signaling a long-waited bullish run, despite a slightly rollback at the end of the month. As we all know that Bitcoin reward halving will happen in May 2020. Throughout its entire trading history, Bitcoin started another bullish cycle about a year prior to the block reward halving. This happened both in November 2011, about a year prior to the splitting in December 2012, and in August 2015, about a year before the halving in July 2016. What will BTC price trend be in the next half year of 2019?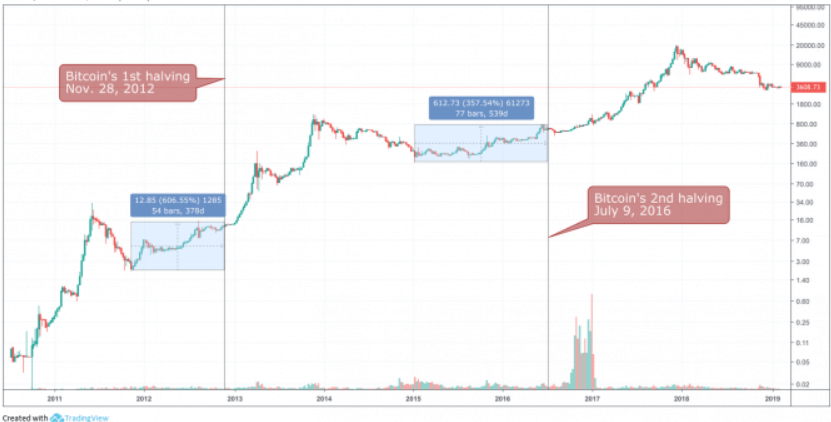 What will BTC Price be in May 2019?
BTC has crossed long-lasting 12-month resistance, which happened with not much volume but it's still a great breakout. And now it has stabilized above $5,000 resistance zone and it's time to set new targets. BTC is making serious headway and has confirmed a further move up. We have broken this trendline, but also notice how strong the MACD looks, RSI is curing upwards and we are making this rounded bottom.
BTC Trading Strategies in May on Bexplus Exchange
If no force majeures happen, the price can reach $6,000 till the end of the month. However, more likely it will consolidate at the level of $5,500. But in case of a bulk sale on the cryptocurrency market, Bitcoin can drop below $4,800. How to trade with BTC futures trading?
Short BTC if it fails to stabilize at $5,500
After the correction since the end of April, if it fails to break above $5,500 again, it maybe chance to open a short position, and the next support level will be 5,500.
Long BTC if it breaks above and remains at $5,500
If BTC succeeds to break out the $5,500 resistance, its price may surges to $6,000 – $6,250 area. Most likely there will be a pullback from there.

Bexplus offers futures trading with up to 100x leverage, meaning that a user can multiply their earnings by up to 100 times their original investment. To simply explain this: a 1 BTC position with 100x leverage becomes as powerful and as profitable as a 100 BTC position. So if the market positively turned just 1%, a trader would get 100% profits instantly. At present, BTC, ETH and LTC perpetual contracts are tradable in Bexplus. You are also allowed to set stop-profit and stop-loss to lower the risks.
Why Choose Bexplus?
Easy registration with email address. No KYC is required, keep your personal information private.

Minimum deposit amount is 0.02 BTC. 100% free BTC bonus is sent after deposit.

Up to 100x leverage. Gain 100% profit on 1% price movement.

Buy or sell perpetual contracts anytime you want. No expiration.

Ultra-fast and simple withdrawal process.

Cutting-edge security features including two-factor authentication, cold wallet and much more.

High liquidity.

All orders will be executed immediately with low latency.
BTC Giveaway in Bexplus Exchange
Up to 50% Invitation Referral Reward
Invite friends to register and trade in Bexplus, you can earn 10%-50% of your invitees' each deposit instantly. It will be counted with BTC and directly credited in your account.
More: https://www.bexplus.com/en/account/activity_show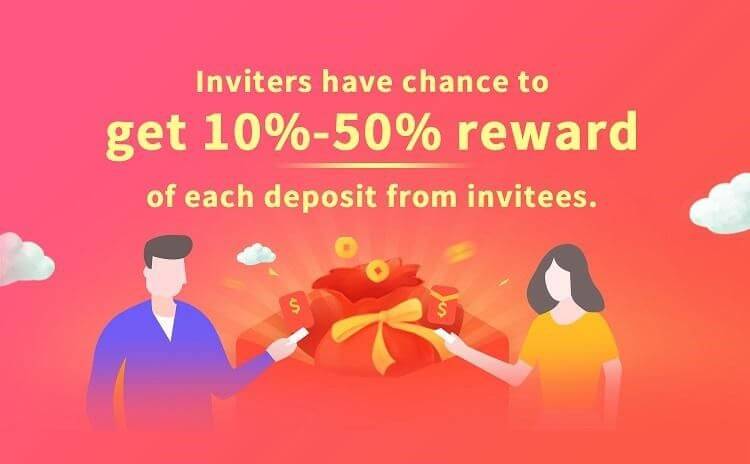 Get 100% Free BTC Bonus, Up to 10 Free BTC is Available
Deposit BTC in your account, you will get 100% free BTC matches your balance. You can get 10 free BTC if you deposit 10 BTC in.
More: https://www.bexplus.com/en/cash_back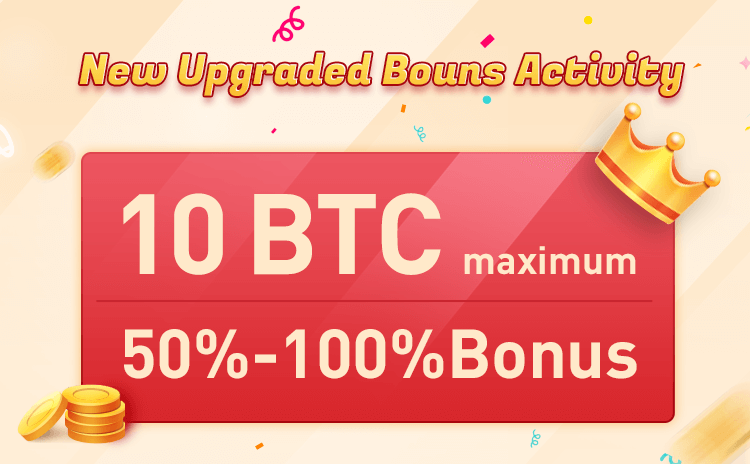 Maximize your profits no matter the market is going down or up with the help of 100x leverage BTC futures trading in Bexplus!
Follow Bexplus on:
Website: www.bexplus.com
Facebook: https://www.facebook.com/Bexplusglobal/
Telegram: https://t.me/bexplusexchange
Twitter: https://twitter.com/BexplusExchange
Reddit: www.reddit.com/u/bexplus
For Business cooperation: business@bexplus.com