Gold (XAU/USD) has been one of the most important leading indicators for Bitcoin (BTC) in 2019. The weekly chart for XAU/USD and BTC/USD shows the strong correlation between the price of Gold and the price of Bitcoin. We can see that a rally in gold has led to a rally in Bitcoin for the most part during 2019 but does that also mean that Bitcoin will fall as Gold starts to fall now that it appears to have topped out? The short answer is yes. The reason Bitcoin (BTC) joined Gold's rally was because it was projected as digital gold that could be used a hedge in times of a financial crisis. Gold has served that purpose for centuries but millennials were eager to accept that maybe Bitcoin (BTC) could do the same during

It is important to realize though that we do not know if this correlation was real or staged especially when majority of the trading volume on exchanges is fake. According to Forbes, this figure is around 95%. Even if it is lower than that, it is still a fact that majority of the trading volume is fake. So, in that case this correlation becomes very suspicious. There is every reason to think that it might have been staged at a time when market makers want investors to believe that we have entered a new bullish cycle while in reality we are just on the verge of the other half of the ongoing bearish cycle. In other words, we are only done with around 50% of the bear market. This means that the market has yet to inflict maximum pain on investors as we expect.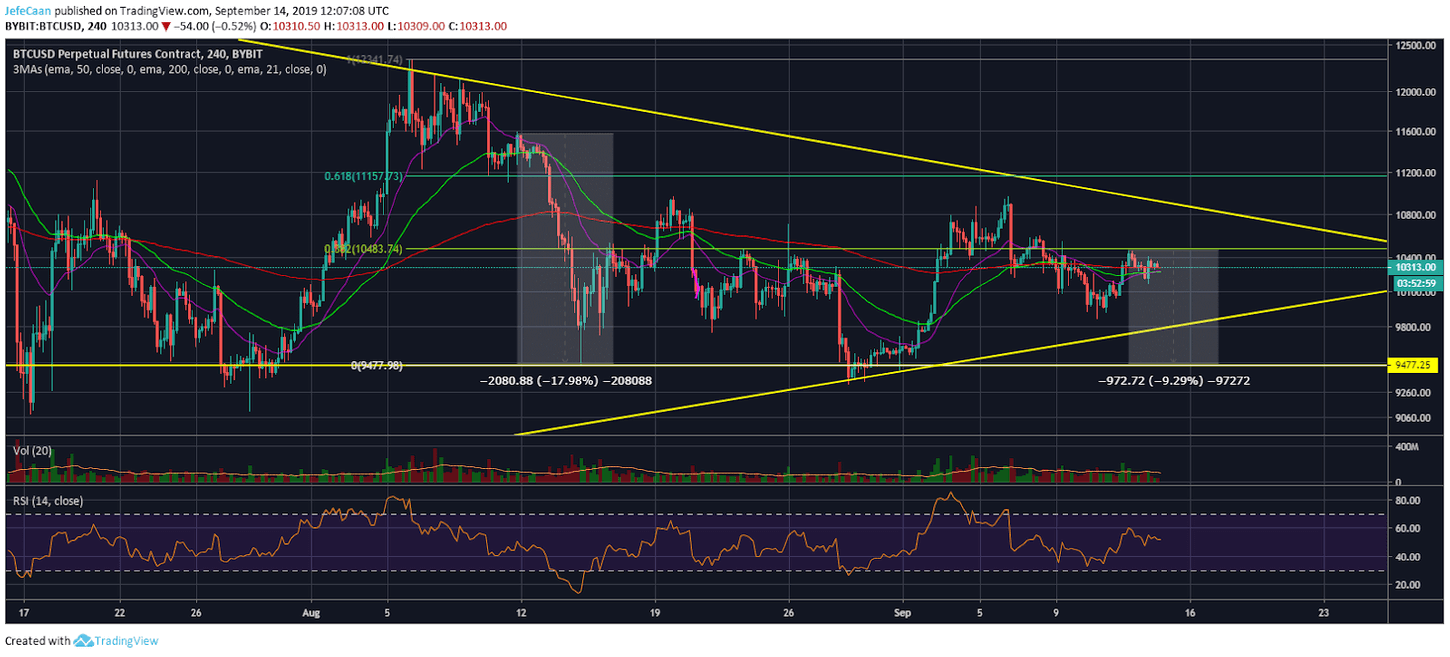 A lot of people in mainstream media are once again talking about Bitcoin (BTC) and its benefits. In the entire history of Bitcoin (BTC), we have not seen a bullish reversal in BTC/USD when the sentiment was this optimistic. Those of you that have been around during the Mt. Gox hack might be able to relate how it felt when the price bottomed. It felt like the end of Bitcoin (BTC). Believe me when I say that it will feel like that again. We are yet to see a lot of useless altcoins get wiped off the market. People have been investing in useless ICOs with poor fundamentals just to be able to make a quick profit. Most of them are currently holding the bags waiting for their investment to turn around, but think about what happens when it does not and instead the companies that have issued those tokens go belly up. 
Like it or not, the market has yet to experience maximum pain on the bulls just as it did on the bears when the price rocketed through $6,000 slaughtering bears along the way to its yearly high. We have to see the quick buck artists get wiped off before the next bullish cycle begins. Let us not forget that 62% of leveraged trades for Bitcoin (BTC) are longs compared to 38% shorts. This gap is even wider for Ethereum (ETH) which has 80% of the leveraged trades as long compared to only 20% shorts. This tells us that there is too much optimism in the market and it has to die down before we see the next bullish cycle begin.