There may have never been a better time to get involved in the crypto space then right now. Well, except for when Bitcoins were trading for pennies, but that is besides the point. Now is probably the second best time to get into Bitcoin and cryptocurrencies. With all the competition amongst all the investor-funded startups that are bleeding money at the hopes of user adoption and profitability, you should take advantage of the vast array of signup opportunities at your fingertips while the market is hot.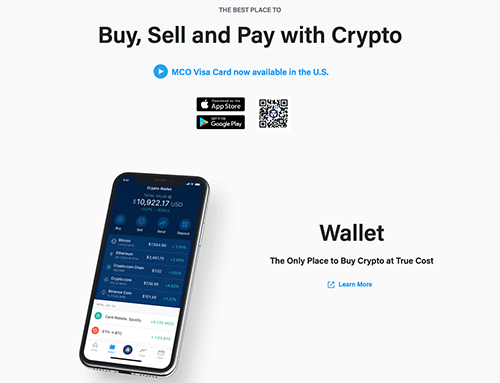 Crypto.com has recently been making a big push to get your attention amongst all the heated competition in the crypto exchange space lately. Their model, however, is quite an effective one. Yes, they offer new customers $50 for signing up for their new exchange, but there are a few other great opportunities to take advantage of. For starters, they have credit cards with some amazing incentives.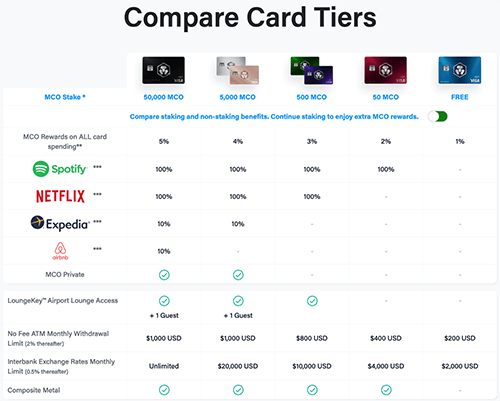 When you sign up with Crypto.com you have the opportunity to apply for one of their MCO VISA cards. All of their cards offer crypto back to your Crypto.com MCO wallet. MCO is Crypto.com's own cryptocurrency which is exchangeable for 7 fiat currencies and/or 32 cryptocurrencies. This is a gamechanger for folks looking to stack passively and diversify their fiat and crypto holdings. Further, their higher tiered credit cards offer full rebates for services like Spotify, and Netflix, and 10% rebates for Expedia, and AirBNB. Also, if you are a jetsetter, you can get access to some fancy airport lounges for you and a friend.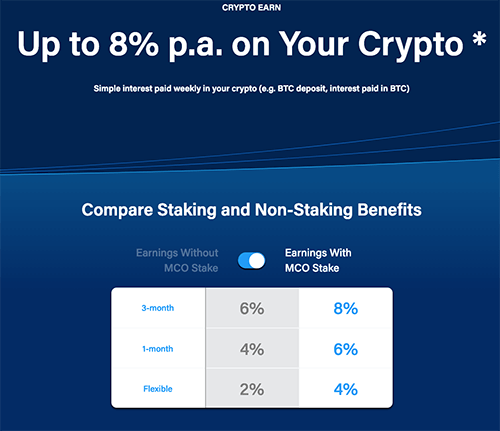 Crypto.com also gives customers an opportunity to earn interest off their crypto. When you select the given amount you wish to invest and the time period you want to invest in customers are paid interest to their wallets. To incentivize use of their MCO coin, Crypto.com pays higher interest to you in MCO when you select their option. Either way, getting interest for crypto that was just sitting around is another game changing feature for Crypto.com.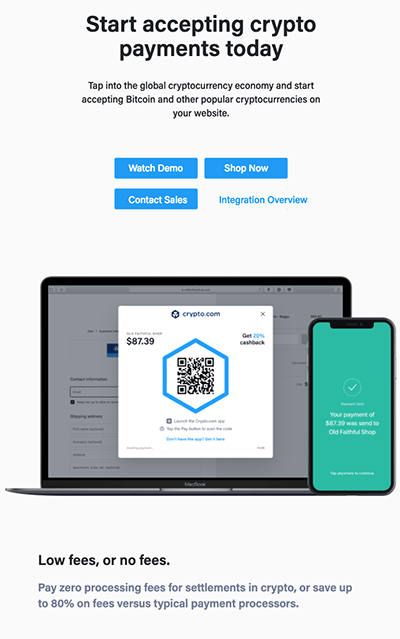 For businesses looking to get into crypto payments, Crypto.com offers a crypto payments platform. Their payment system aims to make it easy for businesses to tap into the crypto market and allows for giving and receiving payments in various popular cryptocurrencies. Further, they enable a system that allows the business to accept payment in a cryptocurrency but receive fiat currency in return if they should choose to do so. The 0% processing fees is also a big reason to use this platform if you're a business trying to save money.

Their wallet, the foundation of Crypto.com, is reason alone to use them as an exchange. The 7 fiat currencies as well as the 32 cryptocurrencies you can hold are pretty impressive. Particularly, the 7 fiat currency options, which is unique from many other exchange hot wallets. Further, you can track over 200+ other cryptocurrencies within the app.
There seems to be a lot of utility for customers to join Crypto.com. Plus, if you sign up using my link, you will get $50 for free just for becoming a member. That is certainly incentive enough for most (myself included). What do you think of Crypto.com? What about some of the other opportunities I have shared with you before such as signing up for Voyager and Abra, FeaturePoints, or many of the other opportunities I've provided? Be sure to follow me on Twitter @MarcusHenryHODL and let me know your thoughts!
Marcus Henry is an American Journalist with over 11 years working in the tech industry. He has been actively involved in the crypto community for the past three years and currently works out of Austin, Texas. He covers breaking news, writes perspective pieces and reflections, and conducts interviews with industry professionals and community members. Follow Marcus Henry on Twitter- @MarcusHenryHODL
Disclaimer: The information above does not constitute investment, financial, trading or any other sort of advice and you should not treat any of my content as such. I do not recommend the purchase, sale, or holding of any cryptocurrency or other product and nothing I write about should be deemed as an offer to purchase, sell, or hold a cryptocurrency or other product or service. Please do your own research and consult a certified financial professional before making any investment decision.