Ethereum (ETH) is holding strong above a key trend line support that stands between it and the next big crash. The 1H chart for ETH/USD shows us that the bulls may not only be able to defend a break below the trend line support but they may also push the price above $183.65 if the ascending triangle is broken to the upside. This breakout is likely to be a terrible blow for the bears who have long been anticipating the price to decline but it has been surging higher after every short term crash. The bullish euphoria in the market is still the driving factor that attracts a lot of new traders to the market as they think Ethereum (ETH) is a wonderful project so its price has to keep on rising.

Now that the Bakkt launch is also around the corner, it is no surprise that a lot of people are eying ETH/USD to break past this ascending triangle to begin a new uptrend. While I do not agree that the price is likely to begin a meaningful uptrend as a consequence of the potential upcoming move to the upside, I do believe that it might leave big wicks to the upside as the market makers would lead a lot of bulls into thinking the price is poised for further upside. So, they have reason to let investors buy the dip until they are trapped in and then the whales can dump on them before they can sell. The thing that we need to realize in this market is that buying and selling is not the same deal.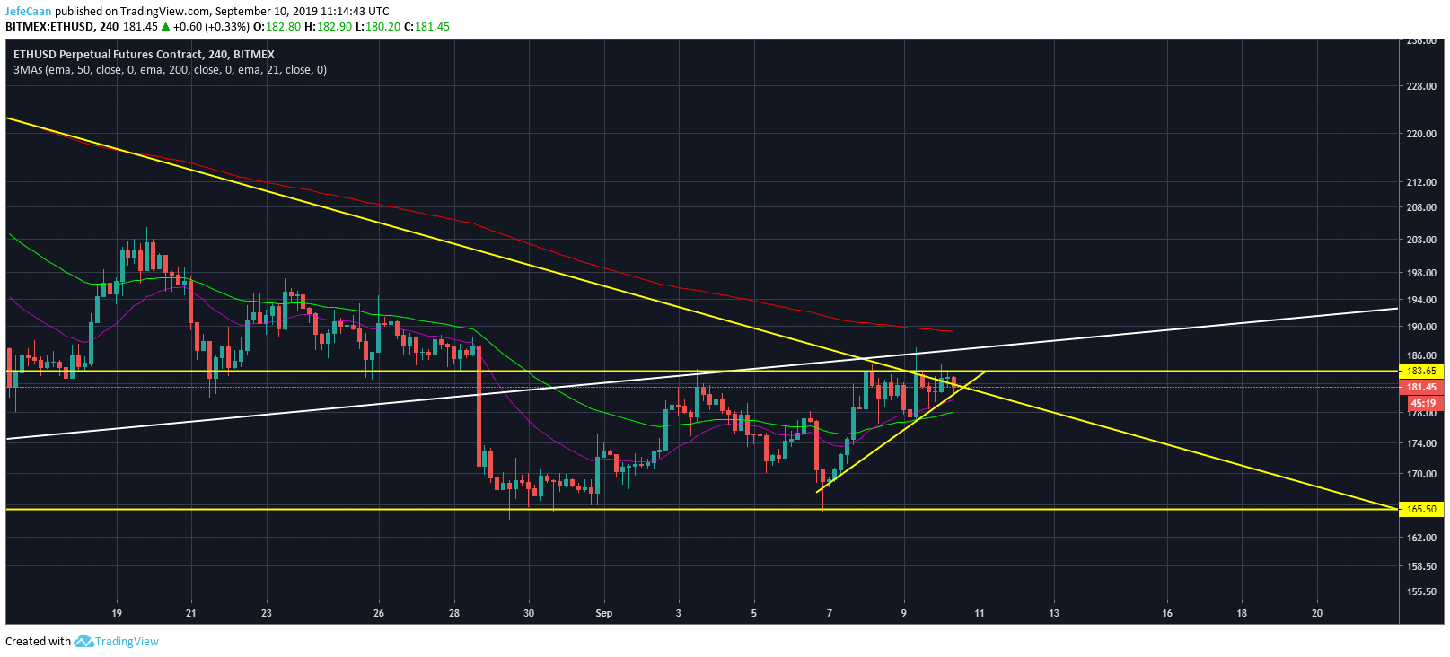 If you are buying Ethereum (ETH) and the price is going up, you might have time to sell gradually. However, if the price were to crash, you may not be able to sell on time to protect your investment and there are a number of reasons for that. First of all, when the volume is as low as it is at the moment, it becomes very easy for the market makers to move the price. So, when the bulls are trapped in, they want to drag the price as fast as possible so less people have a chance to sell or short sell. This means that you may not be able to sell as fast.
Second of all, during times like these, crashes sometimes coincide with a hack. Even if there is no hack, we have frequently seen exchanges suspend trading or go for unscheduled maintenance. So, by the time you can sell the investment has lost most of its value and then you reluctantly hold on to it hoping it will recover. The 4H chart for ETH/USD points to a similar situation despite the temporary bullishness. The ascending triangle within the large descending triangle is nothing more than a short term distraction. The big picture still remains intact even though Ethereum (ETH) might see further upside from here before it begins a major downtrend.