Ethereum dominance rally has failed despite the recent bullishness. We have seen it fail to break past the 61.8% fib retracement level. It is now on the verge of a downtrend and we have already seen early signs of that as Ethereum (ETH) has once again started to decline more aggressively compared to Bitcoin (BTC) after facing rejection. The daily chart for Ethereum dominance (ETH.D) further shows us that we might see a descending triangle form on the daily chart in the near future but at this point a sharp decline is extremely likely. Until and unless we have a clear breakdown from this point forward in Ethereum dominance, it is still risky to short the altcoin market.

Until recently, Bitcoin dominance was all everyone talked about. Ethereum dominance did not have much significance. However, recently we have seen Ethereum (ETH) become a lot more powerful as it has made strong moves to the upside even when Bitcoin (BTC) was trading sideways. Those moves have led to Ethereum dominance (ETH.D) rising hard especially this month. Investors are still not ready to accept that we may have a downtrend in Ethereum dominance (ETH.D) around the corner. A lot of traders are still hoping for an altcoin season and it is that hope that makes them bullish on altcoins like Ethereum (ETH) in the hopes of the price reaching a new yearly high.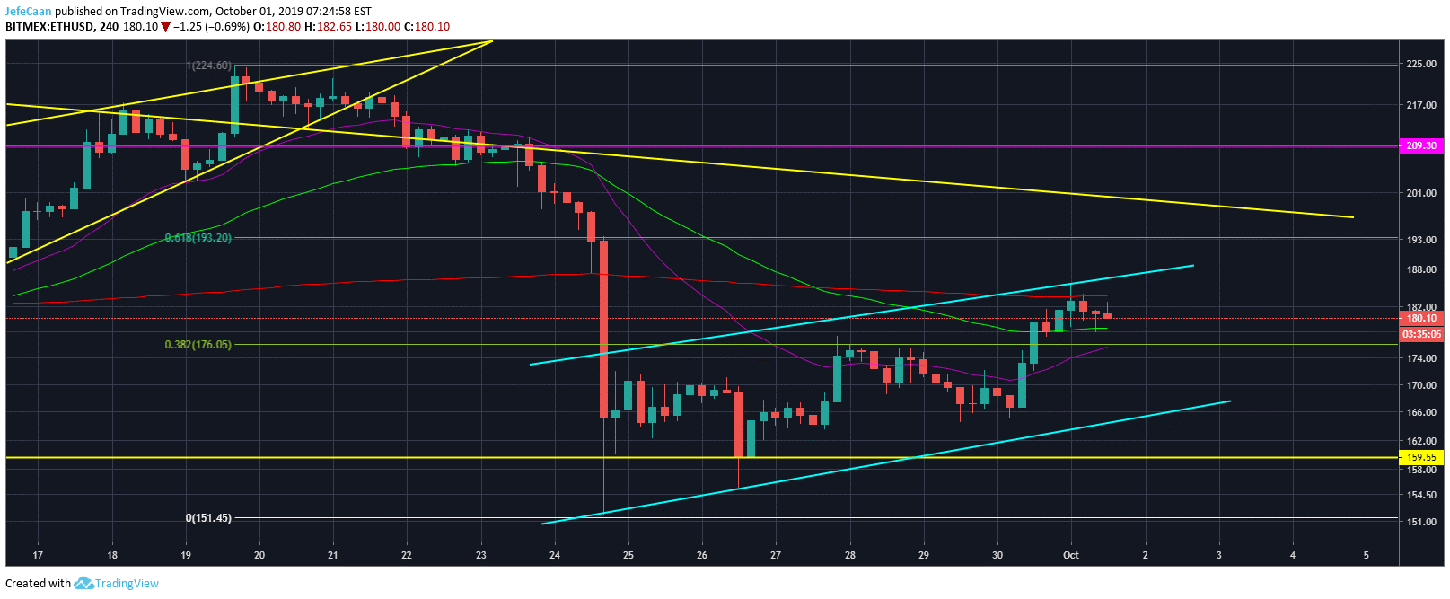 Ethereum dominance is not alone in having a bearish outlook. The 4H chart for ETH/USD shows that Ethereum (ETH) might be in big trouble if this bear flag comes to fruition. We might see a sharp decline below $159.55 in that case and possibly a crash below the previous low. So, this is one of the worst times to be bullish on Ethereum (ETH). We need to remain focused on the next big move which is an inevitable downtrend that is just around the corner. 
The 4H chart for ETH/USD shows that the price of Ethereum (ETH) could once again fall below the 50 EMA and the 21 EMA which would inflict more pain on the altcoin market for this week and most likely the next week until this correction to the downside is over. I do see the price testing the top of the descending channel after this move comes to fruition. However, for now, it is not worth risking that as the potential downside is way higher than the upside that we might expect from here. Ethereum (ETH) being an altcoin is a lot more risky to invest in compared to Bitcoin (BTC). If things take a turn for the worse on the major financial stage, cryptocurrencies like Ethereum (ETH) are very likely to be hit the hardest.