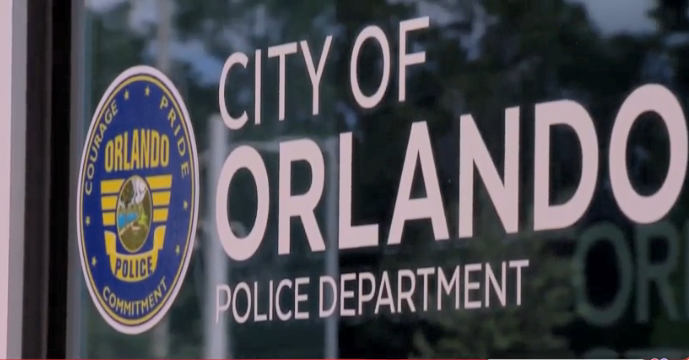 Related video above: OIA adds facial recognition technologyThe Orlando Police Department announced Thursday that it is no longer testing a controversial facial recognition software that had been provided by Amazon. Amazon's facial "Rekognition" system was designed to be able to pick a person's face out of a crowd and track their movements. An initial trial ran from December 2017 to June 2018. A second pilot program began in October 2018 and ended Thursday. The program was a lightning rod for controversy and the American Civil Liberties Union last year said law enforcement agencies could use the technology to easily build a system that would automate the identification and tracking of anyone.The city said no images of the public were used for any testing. The only images used were those of Orlando police officers who volunteered to participate in the test pilot, an explainer on the city's website said. Orlando police said they did not purchase anything from Amazon while participating in the pilot program."While the city of Orlando has no immediate plans regarding future pilots to explore this type of facial recognition technology, we will continue our efforts to position the city to take advantage of advances as they emerge, further supporting our city's mission to become America's premier Future-Ready City."
ORLANDO, Fla. —
Related video above: OIA adds facial recognition technology
The Orlando Police Department announced Thursday that it is no longer testing a controversial facial recognition software that had been provided by Amazon.
Amazon's facial "Rekognition" system was designed to be able to pick a person's face out of a crowd and track their movements.
An initial trial ran from December 2017 to June 2018. A second pilot program began in October 2018 and ended Thursday.
The program was a lightning rod for controversy and the American Civil Liberties Union last year said law enforcement agencies could use the technology to easily build a system that would automate the identification and tracking of anyone.
The city said no images of the public were used for any testing. The only images used were those of Orlando police officers who volunteered to participate in the test pilot, an explainer on the city's website said.
Orlando police said they did not purchase anything from Amazon while participating in the pilot program.
"While the city of Orlando has no immediate plans regarding future pilots to explore this type of facial recognition technology, we will continue our efforts to position the city to take advantage of advances as they emerge, further supporting our city's mission to become America's premier Future-Ready City."