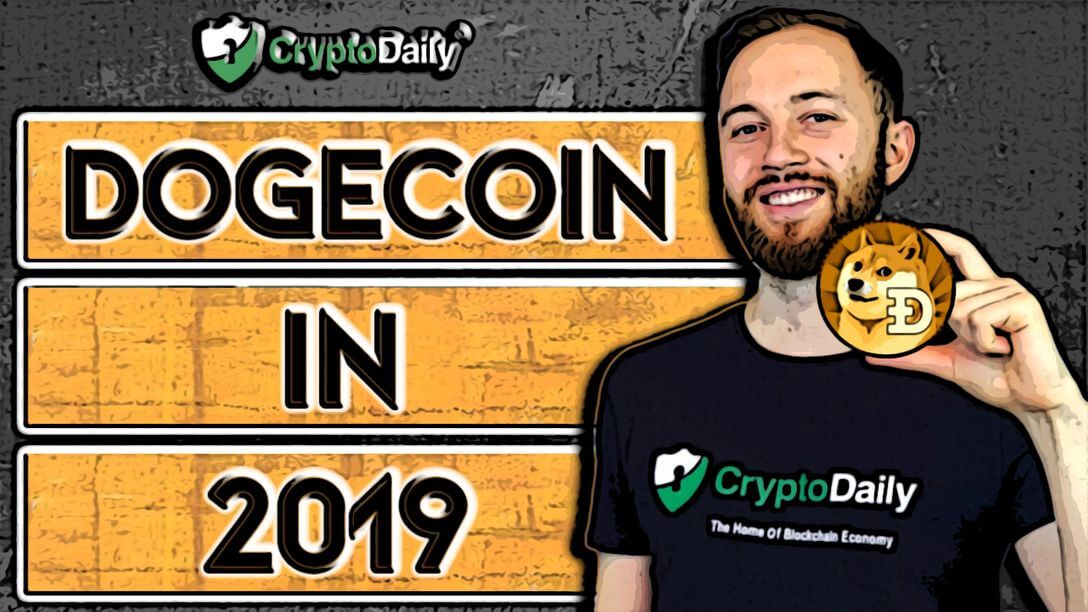 The cryptocurrency that we all know and love, Dogecoin has always been popular due to it being based on a popular meme of the 2000s/2010s, Doge. The founder and CEO of Tesla, Elon Musk has shown his fondness for the project in the past which has led him to be an almost spokesperson for the cryptocurrency. In a tweet earlier this month he said:
Dogecoin might be my fav cryptocurrency. It's pretty cool.


— Elon Musk (@elonmusk) April 2, 2019
This came after the official Dogecoin account asked their followers in jest who should become the next CEO for the cryptocurrency. Out of all the potential 'candidates' for the role of CEO including, Vitalik Buterin, Charlie Lee, Marshall Hayner and of course, Elon Musk, Musk won the vote of the public by 54 percent.
Dogecoin rulz pic.twitter.com/flWWUgAgLU


— Elon Musk (@elonmusk) April 2, 2019
Dogecoin performance
With April coming to an end and the second quarter of the year well underway, let's take a look at how well Dogecoin has actually performed in 2019.
Over the past few weeks, the bulls seem to be rattling in their cages eager to get out. As we all saw, Bitcoin finally broke above the $5,500 mark leaving a lot of investors wanting more. On top of this, the bulls are looking to surpass the exponential moving averages on Dogecoin and, if they are successful in their endeavour, the cryptocurrencies price will continue to be on the bullish road that increases the chances for a powerful surge in May.
A general uptrend started at the start of April (and no it wasn't an April Fools joke) before it reached a high of 84 Satoshis three days later. On 13th April, dogecoin broke away from a shortfall and the coin has now found its stability, much like the rest of the market.
This altcoin has seen little resistance which was first at 58 satoshis with a more indicative resistance level of 69 satoshis. However, there is still a reason to stay optimistic about the future though as over the weekend, the 200 EMA level was at 55 Satoshis so it should be fairly routine for bulls to break.
Historically, Dogecoin experiences a surge every eight months almost without fail. Aside from one month in 2016 ruining this trend, this 'rule' has been pretty golden so far. So maybe bullish signs will hold a lot more weight now. Now more than ever in fact.
Dogecoin's Future
Dogecoin isn't without its critics though. They say that the project isn't a serious cryptocurrency and is rather just an overplayed joke. Whereas I can see where these opinions come from with the nature of the cryptocurrency being a literal meme (!!!), this joke is one of the top thirty cryptocurrencies around the world so they must be doing something right.
The Singapore-based exchange Huobi recently listed Doge on its platform with the three trading pairs DOGE/USDT, DOGE/BTC and DOGE/ETH. Within just ONE day, Huobi Global was the third biggest Dogecoin market with just under $20 million in trading volume.
Even though Binance hasn't, given Dogecoin the light of day, the cryptocurrency has made impressive strides towards an air of legitimacy that convinces beyond its extremely loyal community.
If the market is able to keep going or offer some form of stability and reward to investors then its mid-term future might be all but secure.
On the Ark Invest podcast, the 'CEO' of Dogecoin Elon Musk confirmed his confidence in cryptocurrency saying, "Paper money is going away and cryptocurrency is a far better way to transfer value than pieces of paper."
So while Dogecoin might be Musk's number one cryptocurrency, he's also spoken on the OG of cryptocurrency, Bitcoin.
Speaking on the podcast, Musk said:
"I think the Bitcoin structure is quite brilliant. There seems like there is some merit to Ethereum as well, and obviously others. But I'm not sure if it's a good use of Tesla resources to get involved in cryptos."
Speaking on Tesla, Musk said they didn't have any plans of integrating blockchain with the automobile firm:
"We're really just trying to accelerate the advances of sustainable energy," he said. "One downside of Bitcoin is in computationally; it's quite energy intensive. There has to be some kind of constraint on the creation of crypto. It's very energy intensive to create incremental bitcoin at this point. It bypasses currency controls. Paper money is going away, and crypto is a far better way to transfer value than pieces of paper. That's for sure."