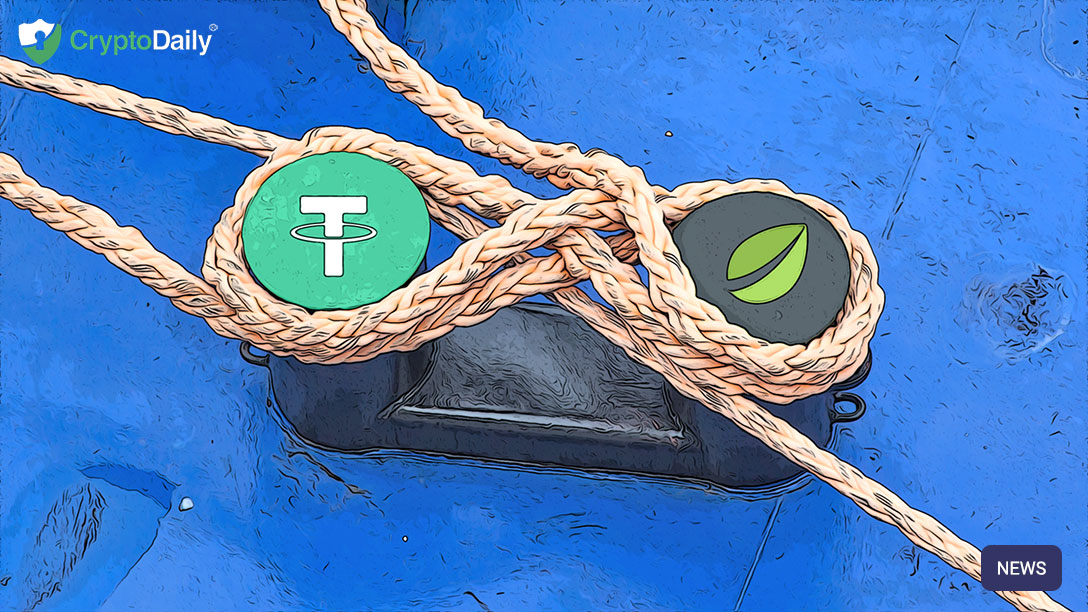 Over recent years, Tether (USDT) has been beset by scandals, but the latest may just prove to be its undoing. The world's most traded stablecoin has long claimed that it's fully backed by reserves of US dollars, although many have cast doubt on those claims. In a twist of irony, it turns out that at one time, there probably was one USD for each and every Tether in circulation.
But not anymore. What's happened is yet another one of the couldn't-make-it-up stories that seem to emerge from the world of crypto with regularity.
A Brief History of Tether
Tether emerged in 2014 as the first-ever stablecoin, then known as Realcoin. Bitfinex was the first crypto exchange to list USDT back in 2015, which is perhaps unsurprising given that the two companies are owned by the same parent firm, iFinex.
The first scandal came in 2017 when hackers stole over $30 million worth of USDT tokens from the company's treasury wallets. The following year, both Tether and Bitfinex were under investigation from the US Department of Justice for allegedly having been involved in manipulating the price of cryptocurrency during the 2017 boom.
Amidst all this, many in the crypto community questioned whether or not Tether really stood up to its statement of being backed 1:1 by the US dollar. In March of this year, eagle-eyed crypto-watchers spotted that Tether had stealthily changed its claims to be fully USD-backed on its website.
The wording used to state that "every Tether is always backed 1-to-1 by traditional currency held in our reserves." Now, it states that Tether is "always backed 100% by our reserves, which include traditional currency and cash equivalents, and, from time to time, may include assets and receivables from loans made to Tether by third parties."
If users of Tether were worried by this change, their concerns turned out to be entirely justified. Only a few weeks later, it transpired that iFinex was under investigation for fraud by the New York Attorney General's office, due to both Tether and Bitfinex having colluded in the cover-up of a loss amounting to $850 million.
Borrowed Funds
What happened? Well, any crypto exchange offering fiat-to-crypto onboarding must go via a payment processing firm. The firm that Bitfinex used was a Panamanian entity called Crypto Capital. At some point, Crypto Capital had stopped making good on its payments to Bitfinex, allegedly because some funds had been seized by regulators. To cover the loss, Bitfinex subsequently took a loan out of the USD reserves held by Tether.
Bitfinex issued a statement saying that the NY Attorney General's filings were "written in bad faith and riddled with false assertions." Even if that's true, none of this looks good for Bitfinex, and it can hardly start holding Tether at arm's length at this point.
The incident serves to illustrate the challenges faced by the crypto community in finding a reputable exchange that will safeguard their investments. If users of Bitfinex are looking for a new exchange, how to find one that's secure?
The Hunt for a Trusted Exchange
Many investors are now seeking elsewhere to invest their money. A good start in finding a reliable exchange is to look at those with reputable teams and partners. There's a reason why Coinbase and Binance are so huge. Both companies have gone out of their way to build a reputation based on trust and security within the cryptocurrency community. There are examples of newer exchanges following suit. One case in point is crypto futures trading platform FT Exchange (FTX).
FTX is partnered with Alameda Research, a multinational digital asset trading firm with over $80 million in assets under management. The company trades up to $300 million in cryptocurrencies each day, accounting for around 30% of global stablecoin trading volume.

Unlike many exchanges, users of FTX will be able to trade all products from one universal stablecoin wallet. For its stablecoin partners, FT Exchange has also favored TrustToken and USD Coin over Tether. TrustToken recently took the step of publishing an audit report from a third party, confirming it holds 100% of its value in USD reserve funds.
The fact that up-and-coming exchanges are using stablecoin partners other than USDT speaks to the risks faced by both Tether and Bitfinex. It's true both companies have endured scandals before, and are still going, so it's still likely they'll bounce back. It's also worth highlighting that prior to the $850 million loan to Bitfinex, it seems that Tether did, in fact, have the full USD reserve it claimed to have.
However, Tether and Bitfinex should both ensure they keep a clean slate going forward if they are to prevent users from going elsewhere in an increasingly competitive environment.