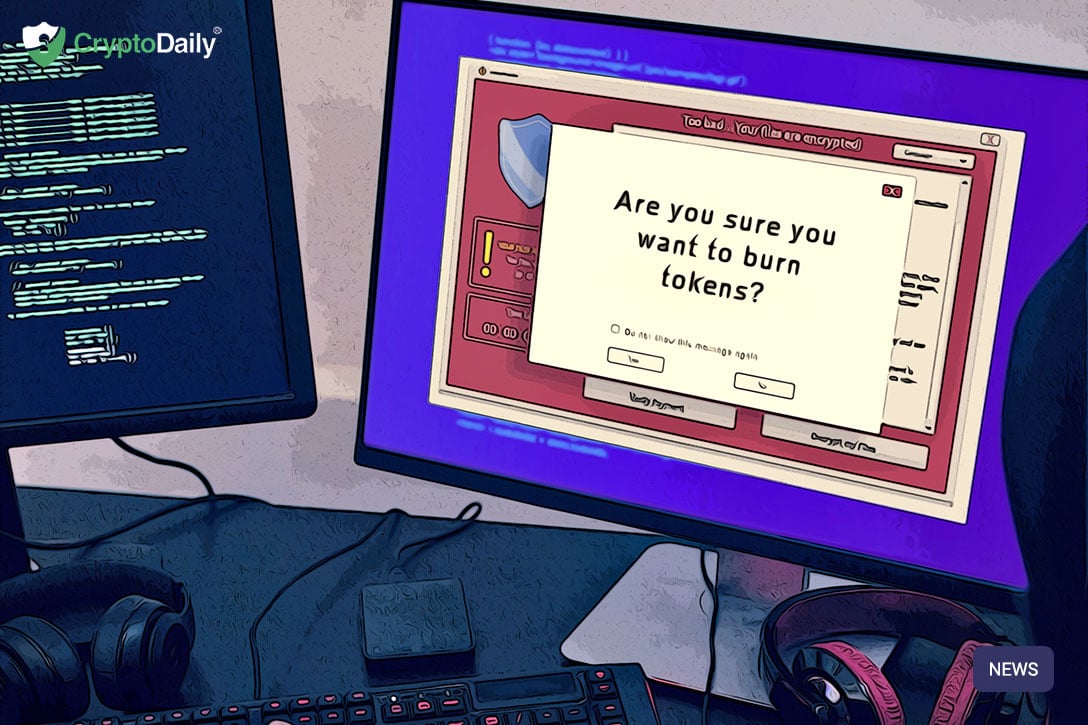 The Loyakk Vega enterprise relationship management platform has recently announced that it will burn 1/5 of its circulating token supply. 
This announcement comes on the back of Loyakk completing its token sale in November 2018 and raising $16.9 million mostly from venture capital investment.
Of the entire LYKK token supply, Loyakk sold a total of 48 million, leaving 12 million tokens unsold. 
Investors in the tokens would no doubt be extremely gratified to learn that the final 12 million tokens will be burnt, especially given that those 12 million tokens had been originally earmarked to be added to those set aside for distribution to corporate clients who will be on-boarded onto the platform.
The Loyakk team has let it be known that it wanted to do the right thing by its community. It was also considered to be the right way forward in terms of developing the platform.
Burning such a large part of the LYKK token supply has obvious repercussions for token scarcity and only serves to make the Loyakk Vega platform even more of an attractive proposition for potential clients and investors.
All in all, token holders, clients and backers have every reason to be cheerful as Loyakk steams ahead with its blockchain platform launch in Q3. Also, the community awaits the listing on exchanges of the LYKK token. This was recently put back but a positive here is that it may well allow ETH to increase to something near its value at the ICO price, therefore helping to maintain the LYKK token price upon listing.
The Loyakk Vega platform
The Loyakk Vega Enterprise Management Relationship Platform continues to attract interest as it gathers momentum. The actual blockchain platform has been long in development but this is to the credit of the team as they seek to leave no stone unturned in order to produce a platform worthy of bluechip corporate enterprises.
Loyakk's extremely successful platform is already being used by its established client base which includes SAP, Novartis, Abbott, Infosys and Mphasis — all huge corporations from diverse fields such as IT services, health and enterprise solutions. Loyakk has seen the value that blockchain will add and has therefore chosen to go down this route.
Loyakk's patent-pending blockchain solution centres around the use of a tokenised container which will be used by an enterprise for all interactions across their value webs. The token wraps and secures the data together with permission access and business rules in order to allow the enterprise to have complete control over the data no matter where it goes outside of their firewall.
In fact, the sharing and protection of confidential business and sales data is a massive multi-billion-dollar market which is crying out to be disrupted. The Loyakk Vega platform will allow these businesses to track their data across their value webs which include partners, customers, suppliers and vendors.
The Loyakk team
Enterprise people through and through, the Loyakk team really understand their market given that the leadership team has a long history of managing in top tier companies and has been responsible for multi-billion dollar solutions in the likes of SAP, IBM, Oracle-Siebel, VMware, Etrade and HP. 
It can be said that institutions are extremely risk-aversive and it is for this reason that blockchain adoption by them is happening at a slow rate. They are certainly starting to dip their toes in the water but they need to have their hands firmly held, and who better than experienced personnel such as the Loyakk team members who understand their needs exactly, having worked inside these institutions successfully at the very highest level.
The token burn is an excellent example of Loyakk being completely trustworthy and doing the right thing no matter the gains that are there to be made. This project and its team are winners and will deserve the success that their hard work and foresight have built.
Disclaimer: I have a varied portfolio which does include a small amount of LYKK tokens. All the above views are my own and should in no way be taken as financial advice. All those wishing to invest in the crypto market should do their own research or use the services of a fully certified financial advisor.