In the wake of potential margin trading opportunities coming to many exchanges which only provides spot trades before, it's natural to wonder whether or not it's a good idea. And during the crypto winter, cryptocurrency exchanges are planning to implement margin trading on their platforms. This, of course, stirred up the cryptocurrency community which is hoping for new trading strategies and larger profits. Let's see if margin trading is actually a good idea and if it can bring any value to the market.
Margin Trading – What is it?
Margin Trading allows traders to open positions with leverage. Leveraging is basically using borrowed cryptocurrency with which to trade. Besides, with margin trading you can not only long buy, but short sell.
Example: You want to enter a BTC/USD long (buy) position that is worth 1 BTC. If BTC moves up 1%, your gain would be 1% minus trading fees.
But by leveraging your position (here takes 10X as example), the same 1% rising rate can net you up to 10% profits.

Is Margin Trading with Cryptos Profitable?
Yes, margin trading in cryptocurrencies can be extremely profitable. However, there are a few considerations we need to keep in mind if we are to a professional trader:

Interest Rates: You need to know the interest rate you are paying for borrowing a cryptocurrency.  In margin trading, interest rates are calculated on a daily basis and all of that is added to the amount you will need to pay the exchange back for the money you borrowed. If you are paying too high an interest rate, then you might not make any profit.
Leverage Ratio: How much of a margin you get for trading will also impact your profits. And how high of the leverage also affects your profits. The general rule is that the higher the margin, the higher the profits – and also the risk.
Spread: Most of the exchange deliberately set the spread to increase the profit and avoid the risk, However, the spread is like a barrier which increase the risk of a trader. The spread is essentially the difference between the bid price and the asking price. You can open a position or sell an order at the exact price you want without tiny loss.
Benefits from 100X Leverage Margin Trading in Bexplus
As mentioned above, the leverage and the spread are primary indicators of a trader's interest in a margin trading platform. Bexplus is one of the most popular cryptocurrency futures exchanges with No spread, offering Bitcoin, Ethereum and Litecoin margin trading with 100x leverage. With 100x leverage added, the minimum trade volumes for each token are as follows: 0.1 BTC, 1 ETH, 10 LTC. Even you just have small amount of capital, you have chance to get great profits.
Note: If you haven't traded margin trading before, you can try in the trading simulator with 10 free BTC.
Get 100% Free BTC Bonus in Bexplus
Deposit BTC in your account, you will get 100% free BTC matches your balance. You can get 10 free BTC if you deposit 10 BTC in.
More: https://www.bexplus.com/en/cash_back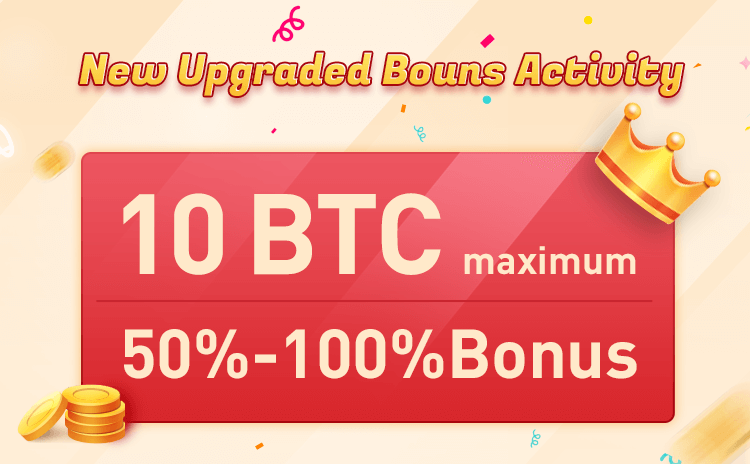 Up to 50% Invitation Referral Reward
Invite friends to register and trade in Bexplus, you can earn 10%-50% of your invitees' each deposit instantly. It will be counted with BTC and directly credited in your account.
More: https://www.bexplus.com/en/account/activity_show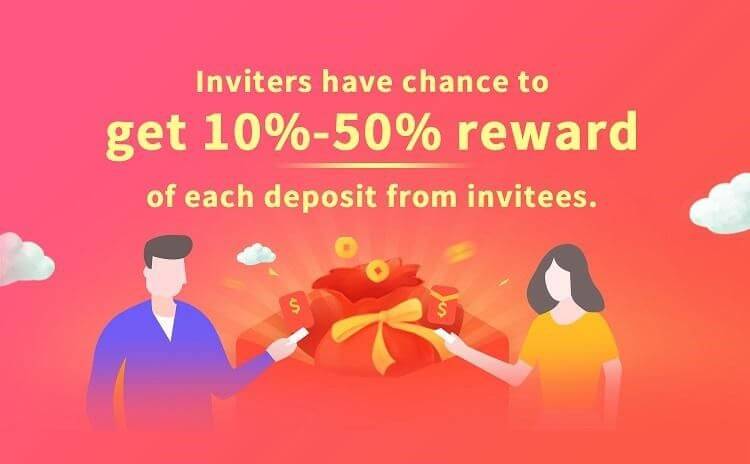 Margin trading is a great way of increasing the overall market presence as well as potential financial gain. If used properly, it is surely the single best feature for a trader to have. Start profiting in Bexplus exchange, a trading platform for both beginner and professional traders which allows margin trading of up to 100x.
Follow Bexplus on:
Website: www.bexplus.com
Facebook: https://www.facebook.com/Bexplusglobal/
Telegram: https://t.me/bexplusexchange
Twitter: https://twitter.com/BexplusExchange
Reddit: www.reddit.com/u/bexplus
For Business cooperation: business@bexplus.com