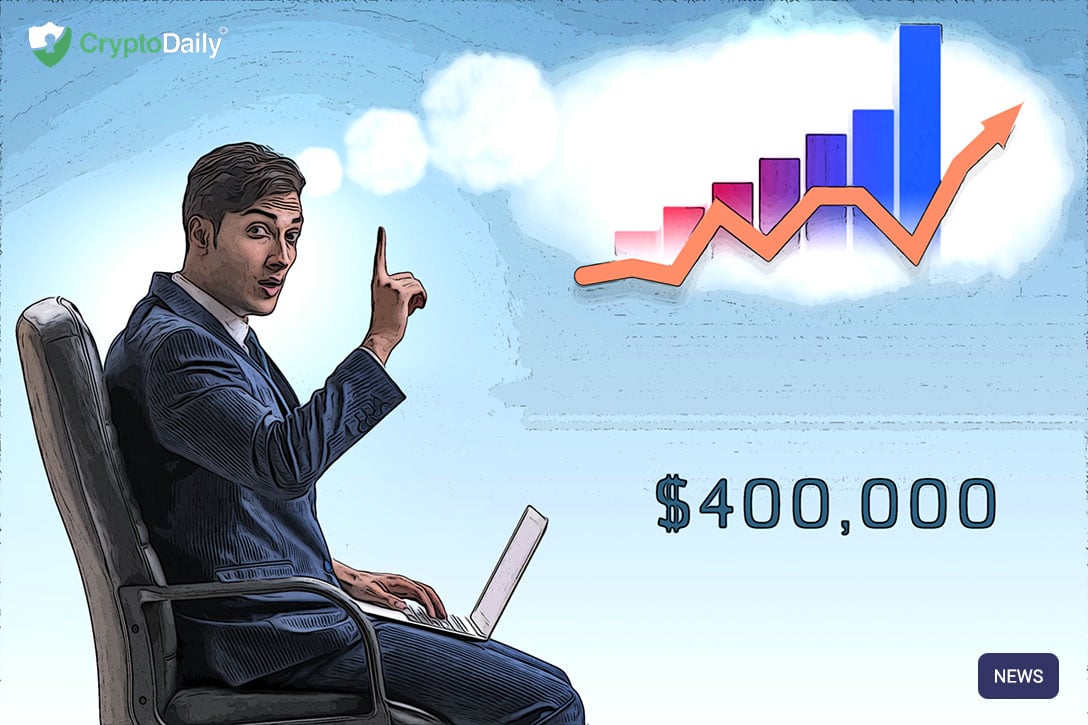 In a recent with Layah Heilpern, the Founder of Morgan Creek Capital Mark Yusko explained that Bitcoin is on a path towards $400,000.
Yes, you read that right, Yusko predicts a high of $400,000 which he claims could happen in ten years time, or even more.
You can watch a snippet of the interview here.
It was truly a pleasure interviewing @MarkYusko on @BloxliveTV . He predicts #bitcoin will reach highs of $400,000 ???

?Take a look at how and when below?

Mark, thank you so much again! Full interview here: https://t.co/JZsYoOLjED pic.twitter.com/n0WZPTLRER


— Layah Heilpern ? (@LHeilpern) May 9, 2019
Digital Gold
The founder claims that Bitcoin could become a viable replacement for gold. The leading cryptocurrency is classed as digital gold by some people because it has a lot of similarities with one of the oldest assets.
However, in the age of the internet, you probably won't see a lot of people sinking money into heavy gold bars which would explain why the $7.3 trillion market cap is up for grabs.
Yusko said:
"Bitcoin is much easier to transport. It is much easier to divide. It's really tough to break a bar gold into its component pieces. Bitcoin has all these essential qualities that I think are superior to gold."
So with this, the logic behind is prediction does make sense. You will have to divide the total market cap of gold by the number of Bitcoins currently in circulation in order to get the $400,000 amount, which is a rough estimate at that.
As reported by u.today Yusko said:
"it could take Bitcoin a decade or even more in order to reach such a mammoth-size price. Meanwhile, another prominent hedge fund manager Mike Novogratz, who spearheads crypto investment bank Galaxy Digital, recently said that Bitcoin could retest its current ATH of $20,000 as early as in 2021."