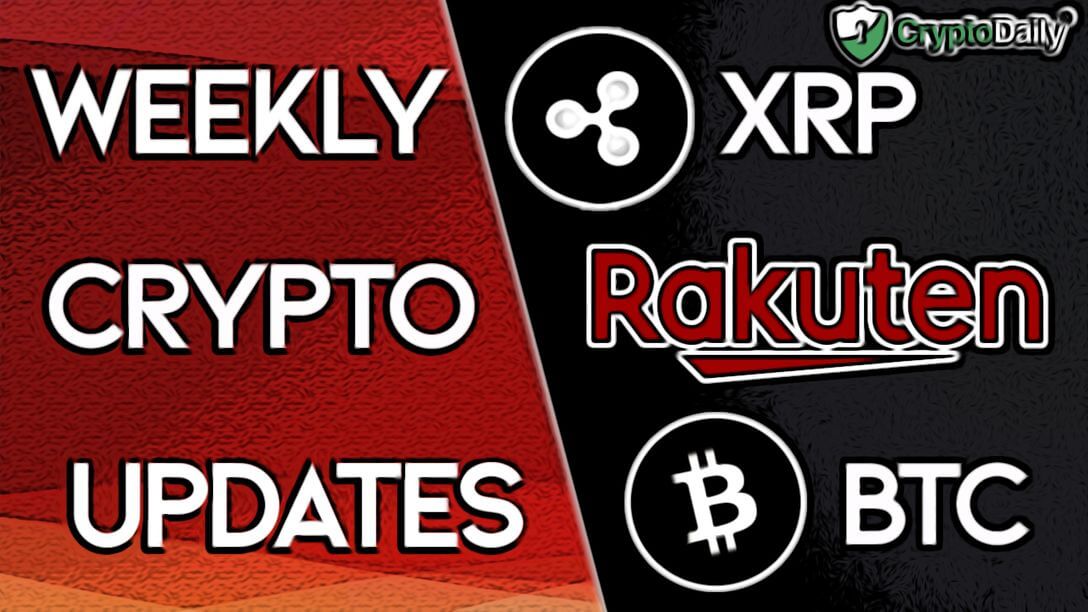 It's been another exciting week for the cryptocurrency space as Bitcoin finally surpassed the $5,500 key resistance level on Monday leaving a lot of enthusiasts eager to see what will happen next.
Although three stories, in particular, caught our eye this week including the golden cross formation that Bitcoin has found itself in, has the potential to be a trap! On top of this, Ripple's CTO has sold a stack of his XRP leading investors to think its time to sell the digital asset and the Japanese 'Amazon' could be paving the way for the REAL Amazon to get involved with cryptocurrency.
Time to sell XRP?
Earlier this week, one crypto analyst claimed that Ripple's Chief Technology Officer, David Schwartz has sold a stack of his XRP.
The analyst on Twitter, under the handle @hlnoooo says that this should be the biggest warning sign for the XRP community. He also claimed that Schwartz wasn't alone in all this because another employee at Ripple has been selling his XRP over the past week as well.
Warning to all $XRP holders.

Ripple CTO @JoelKatz recently selling his $XRP stack is the biggest warning sign one could ever get. This is the most bearish sign for $XRP I have ever witnessed since beginning of '17.https://t.co/aHqeaLbxv8

I recommend everyone to get OUT NOW


— Hlnoooo (@hlnoooo) April 20, 2019
He then went on to mention an old tweet by Schwartz where the CTO spoke about the 'de-risking' strategy that he and his wife came up with during the last bull run.
Japan's Amazon Crypto Journey
The biggest online e-commerce site in Japan is Rakuten which is always being compared to Amazon due to the similarities of the platform. Recently, Rakuten has opened registrations for its new Bitcoin and crypto exchange, the Rakuten Wallet.
Crypto enthusiasts are bullish on how this move by the Japanese retailer and believe that it could encourage other online retailer giants to follow its example, so to speak.
This thought process is shared by the CEO of the biggest crypto exchange Binance, Changpeng Zhao.
See his tweet here.
Of course, mainstream adoption is the main goal for the crypto space. But due to an uncertain regulatory environment, bank and government restrictions, this seems to have been put on the backburner.
Even so, Bitcoin is growing so these issues are finding solutions.
Golden Cross
Last but not least, the Bitcoin golden cross seems to have been formed which is a pivotal sign for the crypto space in that a bull run could be around the corner.
The golden cross pattern has been seen since 2015 and it is one of the strongest sings that a bull run is on the horizon.
That being said, you shouldn't get your hopes up just yet. The golden cross pattern has failed in the past between 2014 and 2015 so instead of a bull run is around the corner, it could be a bull trap.