Once again, Bitcoin is down over 10% and the entire altcoin market has followed it's path downward in a steep correction brought on by worries of Bitcoin hashrate concerns, Bakkt futures underperforming, international trade concerns, and a slew of many other items that have led to an overall sour market sentiment. It is during these times that we see the naysayers come out of the woodwork claiming the crypto market will crash for good this time, it is just a scam, and every other possible fear-provoking thing that will invoke the weak-handed HODLer to let go of their crypto assets too early. It is also at this time that all the believers are buying up as much cryptocurrency as possible in what they view as a flash sale that is bound to disappear as a market rebound is sure to happen in short order. Fortunately for you, you're the crypto opportunist that seeks to take advantage of a market discount. And why not get the most coin for free while you can? The items below are five of the best opportunities to get [mostly] free or low-cost Bitcoin and Stellar with just a few minutes of your time and effort.
Voyager's Commission-Free Crypto Trading App Gives You $25 in Bitcoin For Signing Up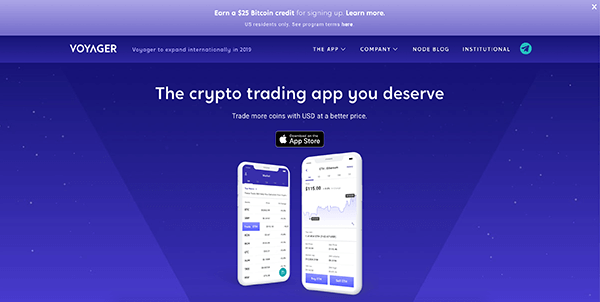 Voyager is a crypto trading app that enables users to trade over 20 of the most popular cryptocurrencies without paying a commission. It does this by connecting to over a dozen of the most trusted and secure crypto exchanges with the "Voyager Smart Order Router" to provide you with access to the largest crypto trading market. The app is safe, secure, and easy to use. I have used this app for months now and really enjoy it. It also has a news ticker for the cryptos you follow, and their support team is extremely responsive. Sign up using this link to get $25 in free Bitcoin. If you're not in a territory that has Voyager yet, be sure to sign up anyway as they are expanding globally in 2019.
Abra Mobile Crypto Exchange App Gives You $25 in Bitcoin for Signing Up And Depositing Only $5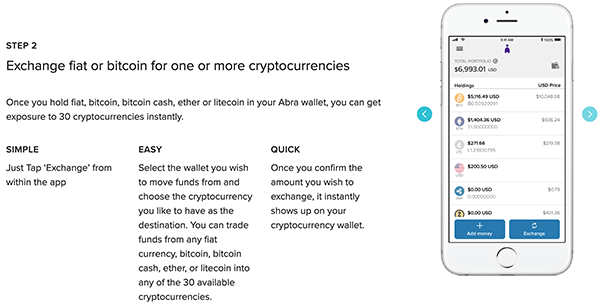 Abra is a secure mobile cryptocurrency exchange app that allows customers to easily invest in over 25 of the most popular cryptocurrencies (including Bitcoin). Additionally, Abra has enabled for customers to invest in BIT10; an index of the top cryptos. When you sign up to use Abra with this link, you will receive $25 in free bitcoin after your first $5+ Bank and/or Amex deposit. Yes, you can use a credit card to purchase cryptos on this app!
Crypto.com International Exchange Offers $50 For Sign-up And Many Other World-Class Perks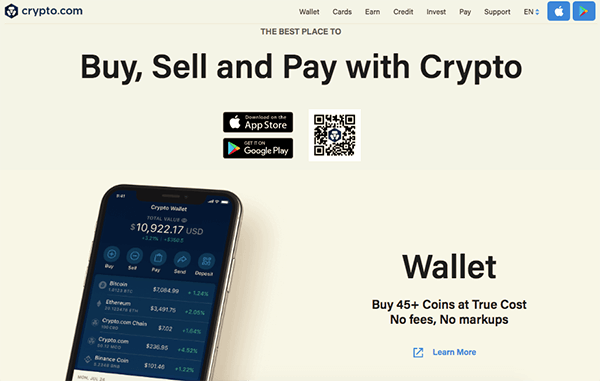 There seems to be a lot of utility for customers to join Crypto.com. Plus, if you sign up using my link, you will get $50 for free just for becoming a member. That is certainly incentive enough for most (myself included). Plus, when you sign up with Crypto.com you have the opportunity to apply for one of their MCO VISA cards (yes, a crypto credit card!)  which offer crypto back to your Crypto.com MCO wallet, and earn you free MCO. MCO is Crypto.com's own cryptocurrency which is exchangeable for 7 fiat currencies and/or 32 of the most popular cryptocurrencies. There are a few more great incentives too, just check out their website.

Easily Earn Tons Of Bitcoin With FeaturePoints Rewards App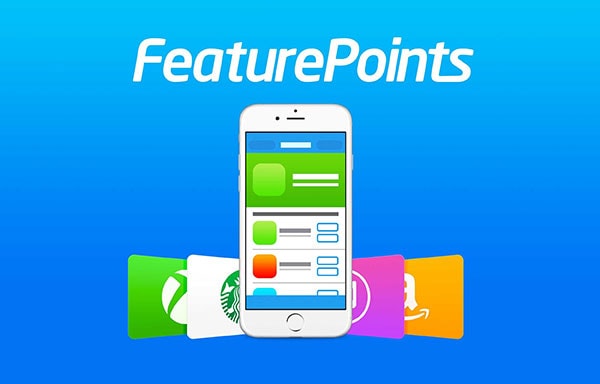 For those who sign up with this link or use code 5N5Z9S when signing up, you will receive 50 points for free. This will get you well on your way to earning some free Bitcoin. Once you accumulate enough points, you can cash out for $5 or $10 in Bitcoin at a time within a 24 hour period. FeaturePoints is a rewards app available for desktop and mobile. Users earn points by taking quizzes, downloading and using apps and taking surveys. After completing these tasks, users are rewarded with points which can be used for gift cards, cash or even bitcoin! Each task within FeaturePoints varies in point value. You can even enter contests that will net you large point quantities.
Keybase Is Offering an XLM (Stellar Lumens) Airdrop For New Users
Keybase is a key directory that maps social media identities to encryption keys in a publicly auditable manner. Keybase offers an end-to-end encrypted chat and cloud storage system, called Keybase Chat and the Keybase filesystem respectively. Recently, Keybase announced a Stellar Lumen airdrop campaign as part of a partnership with Stellar. If you have a keybase, or github account and register for their Stellar airdrop, you will receive free Stellar Lumens to your keybase Lumens wallet. This is a limited airdrop, so if you qualify, sign up fast before it ends!
If you are looking to get your free Bitcoin or Stellar ahead of any massive market recovery, now is the time to act to get your coins. If you are looking to continue your quest for more Bitcoin (and other coins), check out my previous article on more ways to earn free or almost-free cryptocurrency. Did these tactics work for you? Find any other opportunities that you wish to share? Be sure to follow me on twitter @MarcusHenryHODL and let me know!
Marcus Henry is an American Journalist with over 11 years working in the tech industry. He has been actively involved in the crypto community for the past three years and currently works out of Austin, Texas. He covers breaking news, writes perspective pieces and reflections, and conducts interviews with industry professionals and community members. Follow Marcus Henry on Twitter- @MarcusHenryHODL
Disclaimer: The information above does not constitute investment, financial, trading or any other sort of advice and you should not treat any of my content as such. I do not recommend the purchase, sale, or holding of any cryptocurrency or other product and nothing I write about should be deemed as an offer to purchase, sell, or hold a cryptocurrency or other product or service. Please do your own research and consult a certified financial professional before making any investment decision.