Bitcoin (BTC) has been very bearish the past few days which has made a lot of investors worried. Ironically, some bears like me that have been short since the local top now think we have come to a point where it is not worth the risk/reward to be short on Bitcoin (BTC) for now. There are a lot of reasons that suggest that the recent weakness in the market could actually be part of a major bear trap that could lead to a massive short squeeze in the near future. The difference between the bulls and the bears is that the bulls may be native but the bears are arrogant. This means that the bears often do not give up even when they are dead wrong.

As we discussed in our last analysis on BTC/USD, it is not about the direction but the timing. A lot of people can see that Bitcoin (BTC) has to crash hard sooner or later. However, if you have entered aggressive short positions at this point anticipating a massive decline then chances are your positions might be liquidated before the downtrend actually begins. The sad part about that is that the inevitable eventually happens and you are right about the direction but wrong about the timing. If we look at the daily chart for BTC/USD, we can see that not only has the price found support within the symmetrical triangle, but it is also trading within a large falling wedge that has a very high probability of breaking to the upside.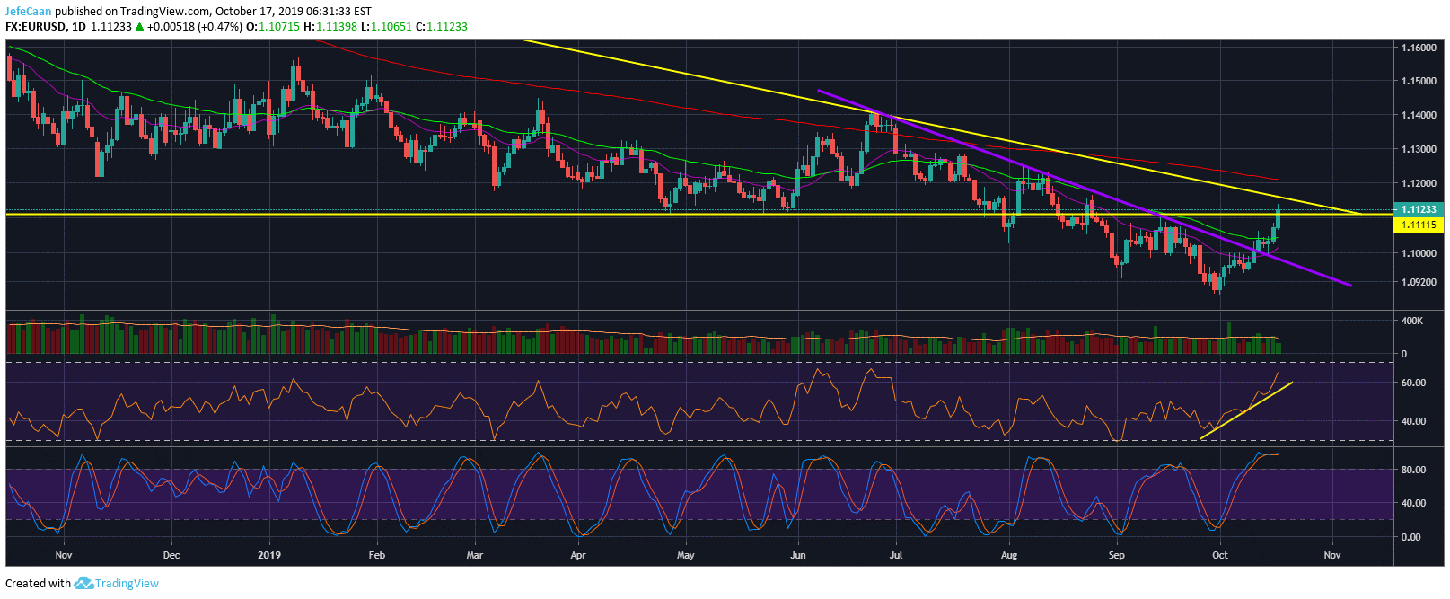 The daily chart for EUR/USD better explains what we have been pointing to in our previous analyses. I mentioned in my last few analyses that if EUR/USD ends up breaking past the trend line resistance, we could see a retest of the previously broken support turned resistance of the descending triangle. That has finally happened which is a very bullish development for Bitcoin (BTC) and which is why I have no choice but to be bullish on Bitcoin (BTC) short term even though I do not think any moves to the upside would be a result of genuine bullish interest in the market.
Movements in EUR/USD have historically had a strong impact on the price action of Bitcoin (BTC) and that is unlikely to change. We can see that the recent move in EUR/USD past the 50 day EMA has now paved the way for Bitcoin (BTC) to rally towards its 200 day EMA testing and potentially testing the 61.8% fib retracement level. EUR/USD could also continue its uptrend to test the 200 day EMA in the near future. Regardless of this short term change of outlook, I see no reason why Bitcoin (BTC)'s bearish setup might be invalidated. It is premature to comment on that but in my opinion what is happening so far is in line with what happened in 2014 which is why I remain bearish long term on Bitcoin (BTC) and other cryptocurrencies.