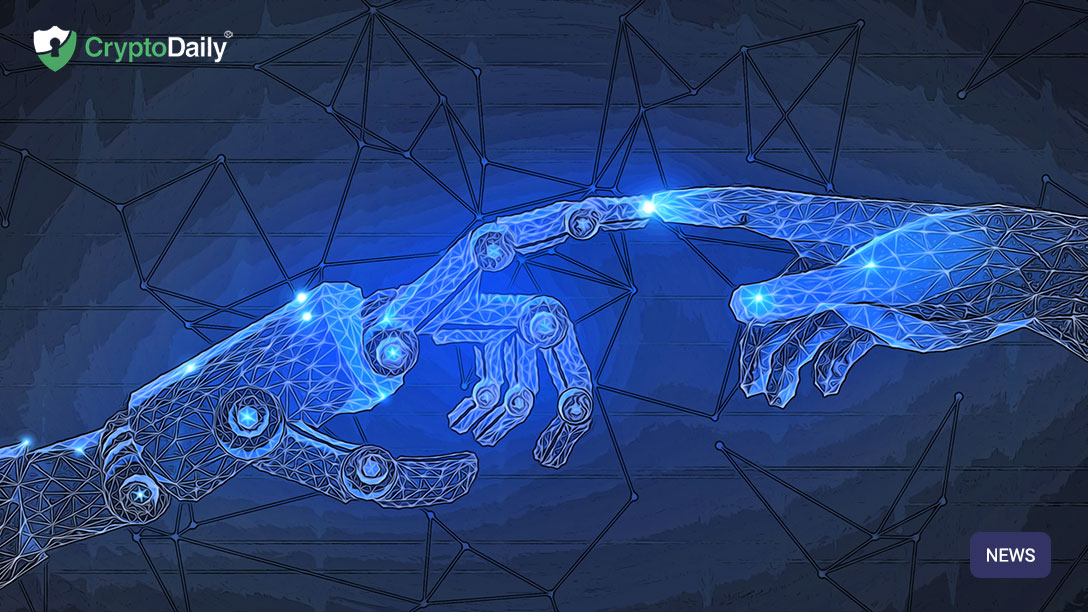 How often do you happen to scroll through your newsfeed and bump into some enlightening crypto news from another part of the world? We've all been surprised at times and caught ourselves thinking: "Gee, I don't know anything about crypto in this country!"
This article about crypto in Mexico is the first in our series of regional crypto-geography articles that will explore the diverse attitudes that exist towards blockchain all over the world. 
Cryptocurrency Regulations & Economic Situation in Mexico
Officially, Mexican Fintech companies should be having a hard time of it following the passage of the country's Fintech Act into law on March 9, 2018. The regulatory measures were driven by Banxico, the central bank of Mexico, which has been striving to take over control of crypto-related activities and keep finance at home. This has left coin developers looking for roundabout ways to operate. The subsequent cat-and-mouse game between crypto entrepreneurs and regulators may seem amusing on the surface, but let's take a closer look at the consequences of the restrictive Banxico policy.
Tomas Alvarez, general manager of the Mexican Volabit Stock Exchange, gave an interview about what he calls this "catch-22 type of situation". He explained why the new rules are rather blurred and contradictory. For example, according to the regulations, institutions can now use cryptocurrency to make transactions only after they are authorized by the Bank of Mexico to do so. However, in secondary legislation, the Bank of Mexico has effectively stipulated that regulated financial companies are not allowed to offer clients any cryptocurrencies services at all. 
Alvarez adds that on the one hand, the law seems to want to establish a framework for regulated financial institutions to work with crypto. But on the other hand, after obtaining a license, no institution is actually able to legally list a cryptocurrency, making the operation of exchange in Mexico impossible.
Understandably, the legislation has created an environment that isn't conducive to the development of crypto. And yet, despite that, the crypto industry in Mexico is thriving. How is this possible? Well Mexican crypto companies are resourceful: every company and every coin is finding its own way into the market by exploiting legal loopholes and adapting to the ever-changing environment.
According to Finnovista, the largest impact organization in Latin America and Spain, the Mexican crypto ecosystem has emerged as a leader among its peers in Latin America and is well on its way to having 400 active startups. The numbers speak volumes: there's been an 18% net growth of the market, with 98 recently created Fintech startups, constituting a gross growth of 29.3% for the year. 
Here are the top 3 specialties of Fintech startups in Mexico:
Loans — 81 startups (20.6%)

Payments and Remittances — 79 startups (20.1%)

Business Finance Management (BFM) — 52 startups (13.2%)
Loans
Loans are the most popular use-case for crypto in Mexico. In 2018 Banxico increased the interest rate from 8% to an annual rate of 8.25%, which boosted the demand for cheaper and fuss-free loans.
One of the crypto alternatives is Credilikeme, a blockchain credit network with gamification features that provides loans for investment in the Mexican peso (MXN). All loans from Credilikeme come with a buyback guarantee, whereby loans that may become delinquent after 60 days or more are bought back by the company. Credilikeme is popular with Mexicans aged between 21 and 45. Borrowers mostly take out loans of around MXN 3,700 to 19,000 for emergency expenses or working capital for a business. 
Payments and Remittances
In 2018, the cumulative value of money transfers from Americans of Mexican descent to individuals in Mexico reached its highest figure to date – $33.4 billion, amounting to what Wolfstreet has termed "a lifeline for Mexico's economy". 
To make these cross-border money transfers, a lot of citizens contact Epayments, the largest prepaid card company in Mexico. Their non-rechargeable card is convenient for single payments, as once the balances run out the card cannot be used. The rechargeable card for long-term programs allows people to top up their balances as many times as necessary. 
Outside of money transfers, there are other payments and remittance ideas implemented by local crypto businessmen. For instance, Tokencash is an application that allows users to get cash rewards from affiliated businesses for every purchase they make. Users can pay with token bonuses from their smartphones at restaurants, gas stations, and other services. 
Another payment application that is popular among Mexicans is MexPago. It allows users to pay from any mobile device, be it a cell phone, a tablet or a game console with access to the Internet. Users register a bank account to receive direct deposits from their sales. If a user doesn't have an account, they can request a MexPago card and receive their sales deposits there. 
Business Finance Management
Crypto entrepreneurs have carved out a niche in enterprise financial management. The companies in this space create cloud banks and platforms that do automatic reconciliation, manage electronic invoicing and take care of accounts, customers and suppliers.
For instance, Wizerp manages businesses in real time. It has 8 modules like accounting, sales, banks, PoS, etc. It is a single application that can do administrative operations, make referrals and invoices, check the number of products in stock, control business income and expenses, streamline counter sales and much more.
The remaining 46.1% of startups fall under the Personal Finance Management (PFM), with 39 startups (9.9%), Business Technologies for Financial Institutions (BTFI), with 36 startups (9.1%), Crowdfunding, with 29 startups (7.4%), Insurance, with 26 startups (6.6%), Score, Identity and Fraud, with 16 startups (4.1%), Digital Banks, with 15 startups (3.8%), Trading and Capital Markets, with 13 startups (3.3%) and Asset Management, with 8 startups (2.0%).
The growing number of these startups and their popularity among local users are easily explained by public distrust of government entities like banks and the high demand for cheaper loans and agile financial services. Where does this demand come from? As the fifth largest country in the Americas, Mexico has big economic potential, and it is not all due to it being the sixth top tourist destination in the world. The country is young (median age is 28 years old) and highly connected (100 million cell phones). A lot of these people have no credit cards and no bank accounts. To be more exact, 80 million citizens lack access to basic financial services.
Buying, Storing and Spending Crypto 
This lack of access is one of the main reasons why people buy and store crypto. Among the other factors are: the falling Peso exchange rate, the tense political situation in the country and the credibility gap. According to Tradingeconomics, corruption in Mexico had an average score of 79 from 1995 until 2018, when it skyrocketed to an all-time high of 138. These factors make Mexico a springboard for crypto demand, given the uncertainty of their own future. 
First-time users don't know how it works, but they know how to convert pesos into cryptocoins. Proof can be found on the page header of Volabit – a company offering alternative financial services: "Volabit allows you to buy and sell the amount you want at a fixed price. You don't need to understand how an exchange works. It's simple and hassle-free.'' It is convenient for all categories of users: both young people making $20 purchases of Bitcoin to play or gamble online and businessmen that use crypto for B2B cross border trade. The exchange process is simple, anonymous and similar to exchanging money in a bank.
Coins Used in Mexico
Mostly locals deal with Bitcoin (BTC), Ethereum (ETH) and Ripple (XRP). But there are several local currencies, which indicates that Mexicans are interested in crypto as both end-users and active participants in the market.
Amero. Building ATMs to sell their coin
Using an ATM is probably the most popular way to buy crypto in Mexico. Having your own ATM is by far the easiest way to become a crypto company with a physical location in that country. According to the law, in this case, you can operate under the "sandbox" regulatory scheme. Blockchain-based Amero-Isatek is planning to do just that. It is going to build 8 cryptocurrency exchange offices in different states of Mexico to stake out its territory in the Mexican cryptospace. Amero – the project's stablecoin backed by environmentally friendly reserves, will be available in all physical locations. 
The company reacted to the new law in the blink of an eye, which shows high demand in this sphere.
Maya Preferred 223. The most expensive stable coin
Another standout example of a local stable coin is MAPR. Mexico holds the top spot in terms of global silver production and 9th place in global gold production. Nevertheless, it may be surprising to hear about Maya Preferred 223 (MAPR). Each coin is backed with approximately $34.000 worth of gold and silver from eleven major mines based in Mexico, which makes it the most expensive stable coin ever with a price about $25.000 per MAPR. There are several Mexican coins backed by precious metals, like Real Silver Coin and Egypt Cryptocoin, but, at this point, MAPR looks like most formidable of the lot. 
Real Silver Coin
. Small but precious 
The aforementioned Real Silver Coin is a cryptocurrency, supported by a tangible asset: silver. It was created by mining companies from the Sultepec Mining District, which is located just outside of Mexico City. The idea of the project is to provide disintermediated access to the silver markets via blockchain tech. The company's ICO launched on August 4 with the SLVR tokens introduced to the market at a $10 discount rate.
Agora Coin. Chili Pepper Currency
In addition to cryptocurrencies backed with precious metals, there are coins supported with other types of goods, for example oil, vintage whiskey and even hot chili peppers. Mexican company Amar Hidroponia offers its investors a cryptocurrency called Agora coin, backed with real plantations of chili pepper. The profits from the sale of the harvest will be distributed among coin owners in proportion to the size of their investments. 
The prospects of the сrypto industry in Mexico
Cryptocurrency is the digitized freedom that the government is trying to restrain. Last week, the Mexican Central Bank published a circular where it proposed new regulations acting under the authority of the Fintech law. The bank criticized crypto for the "complexity of the mathematical and cryptographic processes that underlie digital assets" and the "difficulty for users to understand these processes." Some have called these measures severe, even draconian, and others have called it an attempt to monopolize money transfers. Above all, Banxico is trying to prohibit any regulated financial institution from transacting with crypto-related businesses, which would literally criminalize crypto. The advocacy group Coin Center published an op-ed stating: "Cryptocurrency exchanges dealing in fiat currency need access to the local banking system. Under the new law, that access will be severely impeded. While the central bank can claim that they are not 'banning' exchanges, the effect will be the same." 
We cannot but hope the Mexican government experiences a change of heart like that of the longtime Mexican Bitcoin hater Agustin Carstens. In his work as the head of the Bank of Mexico and the chief of the Bank for International Settlements, Carstens would often denigrate cryptocurrency and discourage its usage. However, somehow Agustin came to see the light and now he is backing the development of cryptocurrencies for central banks. "It might be that it is sooner than we think that there is a market and we need to be able to provide central bank digital currencies" – Carstens told the Financial Times. 
What will prevail – the restricting policy of Banxico or Carstens' newfound optimism? Only time will tell. All that remains for Mexicans who use crypto is to keep their fingers crossed.