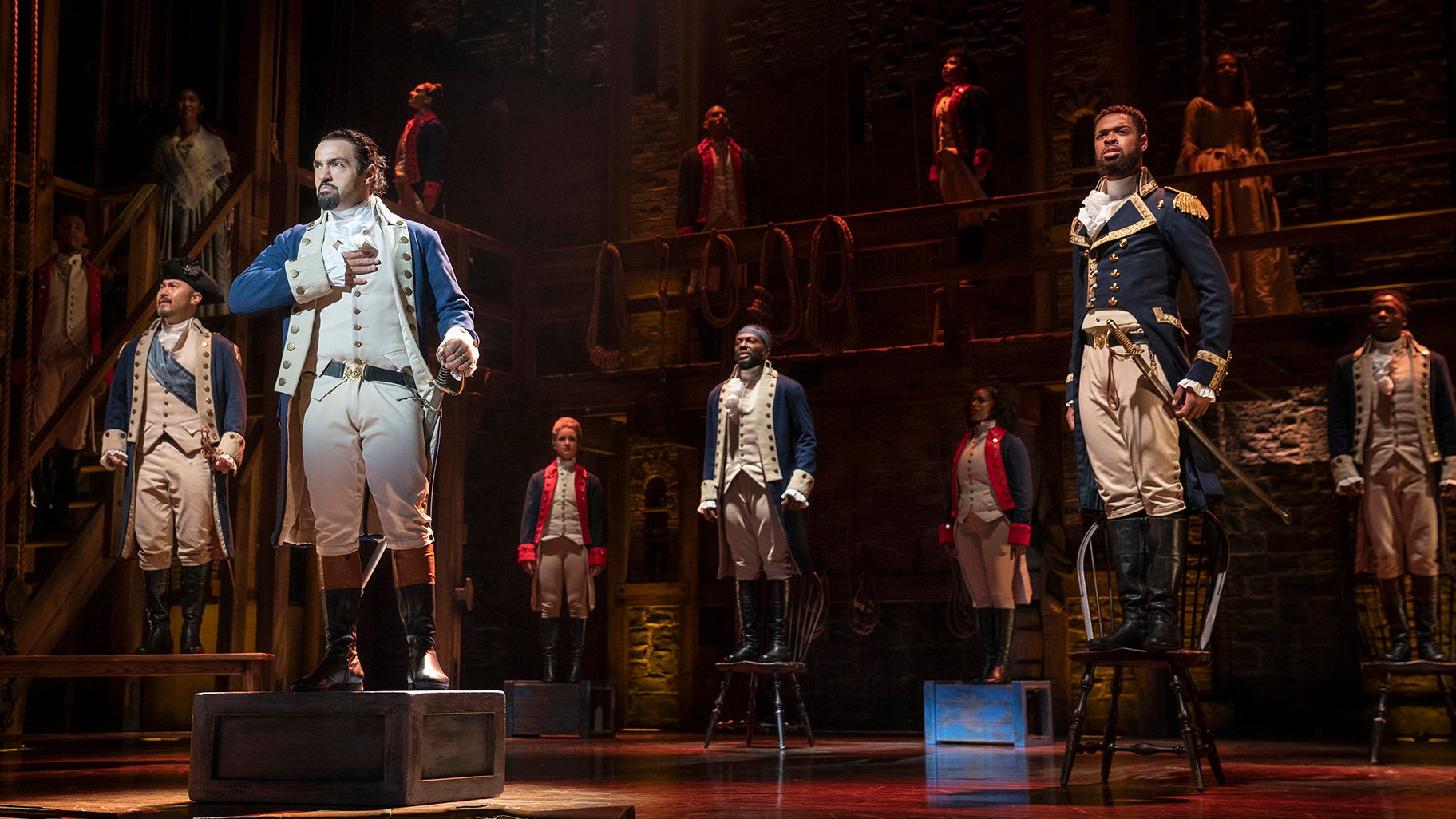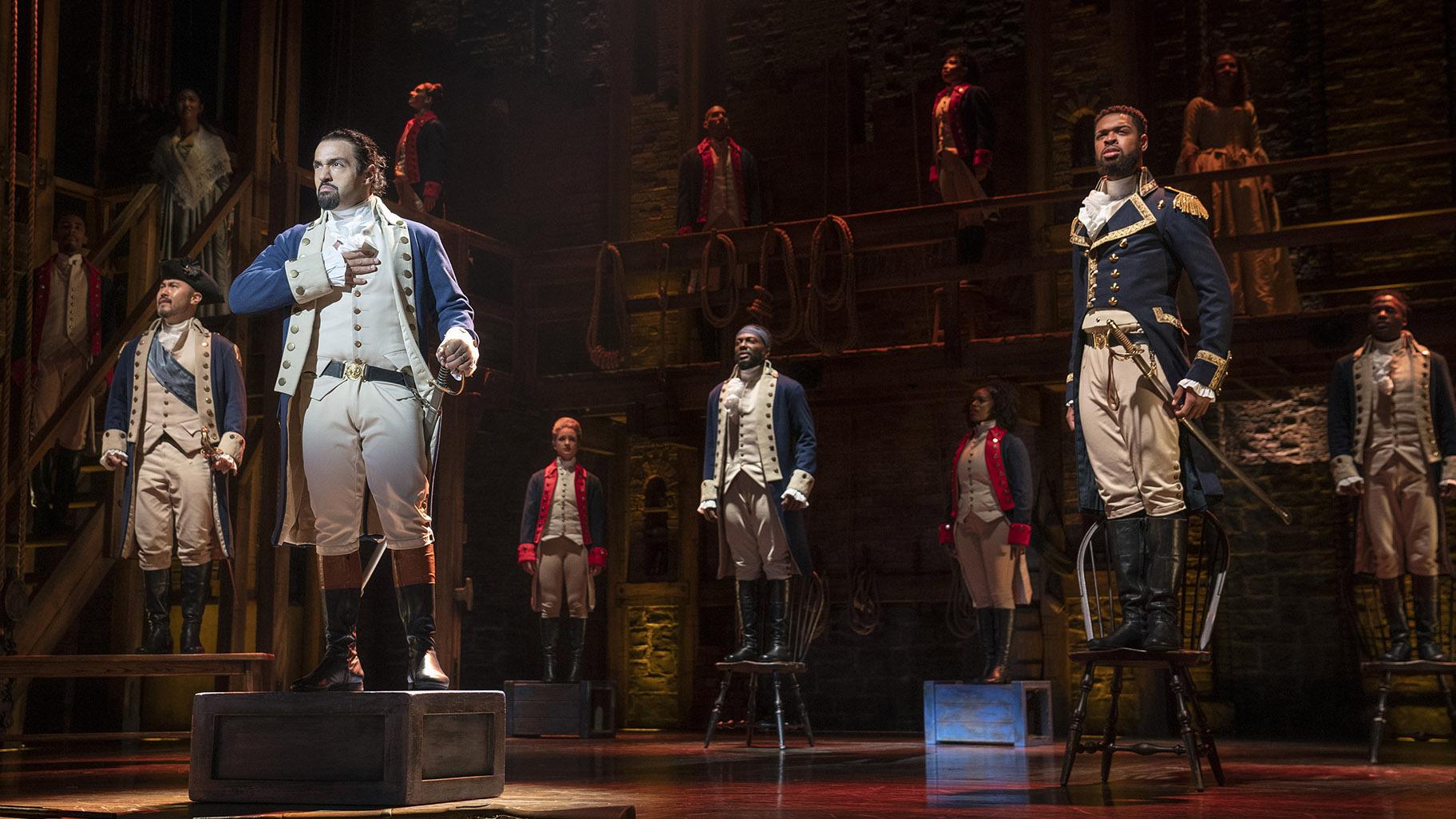 The cast of the touring company of "Hamilton" will perform at the Nederlander Theatre in Chicago. (Credit: Joan Marcus)

His name is Alexander Hamilton. No doubt about it. And it's a good bet that you are already singing his name (rather than just speaking it) in the irresistibly rhythmic way devised by Lin-Manuel Miranda, the writer, composer and lyricist whose musical moved from Off Broadway to Broadway in one fell swoop in 2015.
In the years since, "Hamilton" has gone on to become a monumentally successful and award-winning show throughout the U.S. and beyond.
The musical's latest visit to Chicago, which will run through December at the Nederlander Theatre, is as grand-scale and exuberant as ever, with its book, music and lyrics by Miranda (inspired by Ron Chernow's biography of Hamilton), its vast, high-energy cast directed by Thomas Kail, its terrific choreography by Andy Blankenbuehler, the original massive scenic design of David Korins, costumes by Paul…
…
Continue reading this article at;

https://news.wttw.com/2023/09/18/exuberant-ever-grand-scale-production-hamilton-back-chicago
https://news.wttw.com/2023/09/18/exuberant-ever-grand-scale-production-hamilton-back-chicago
news.wttw.com
Feed Name :
hashtags : #Exuberant #GrandScale #Production #Hamilton