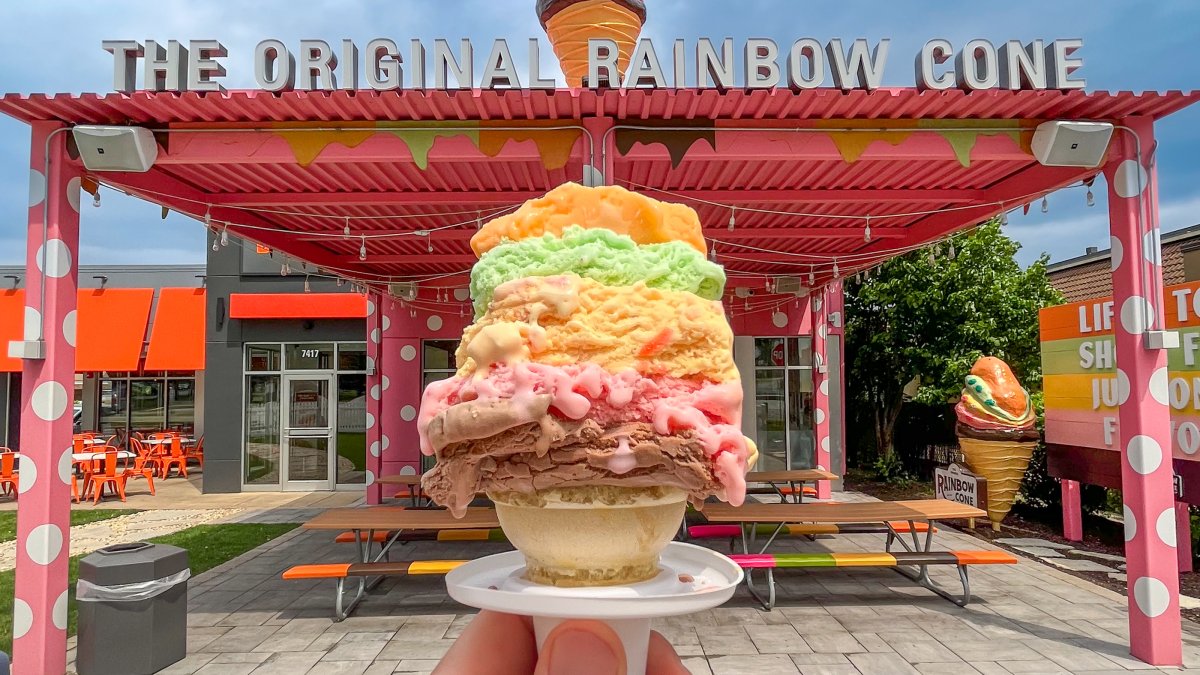 The Original Rainbow Cone, a fan-favorite Chicago ice cream shop that's served residents for more than 95 years, is opening a new suburban location Friday.
According to a release, a standalone restaurant featuring outdoor patio seating and a drive-thru will be located at 15711 Harlem Ave., near 157th Street, in Orland Park.
"We're thrilled to be opening our third standalone location," third generation owner of The Original Rainbow Cone Lynn Sapp said in a press release. "Our family has been serving up Rainbow Cones for generations, and we're excited to share our unique flavor with the beloved Orland Park community."
According to ice cream officials, the Orland Park location will be open 11 a.m. to 11 p.m. daily, and in addtio to ice cream will serve ice cream cakes, ice cream sandwiches and mini doughnuts made to order.
Known for its signature offering of five flavors on one single cone and its original shop's unique pink exterior, Rainbow Cone was founded…
…
Continue reading this article at;

https://www.nbcchicago.com/news/local/chicagos-original-rainbow-cone-opens-new-suburban-location-orland-park/3149680/
https://www.nbcchicago.com/news/local/chicagos-original-rainbow-cone-opens-new-suburban-location-orland-park/3149680/
www.nbcchicago.com
Feed Name : NBC Chicago
post
hashtags : #Original #Rainbow #Cone #Opens #Orland #Park #Location #NBC #Chicago