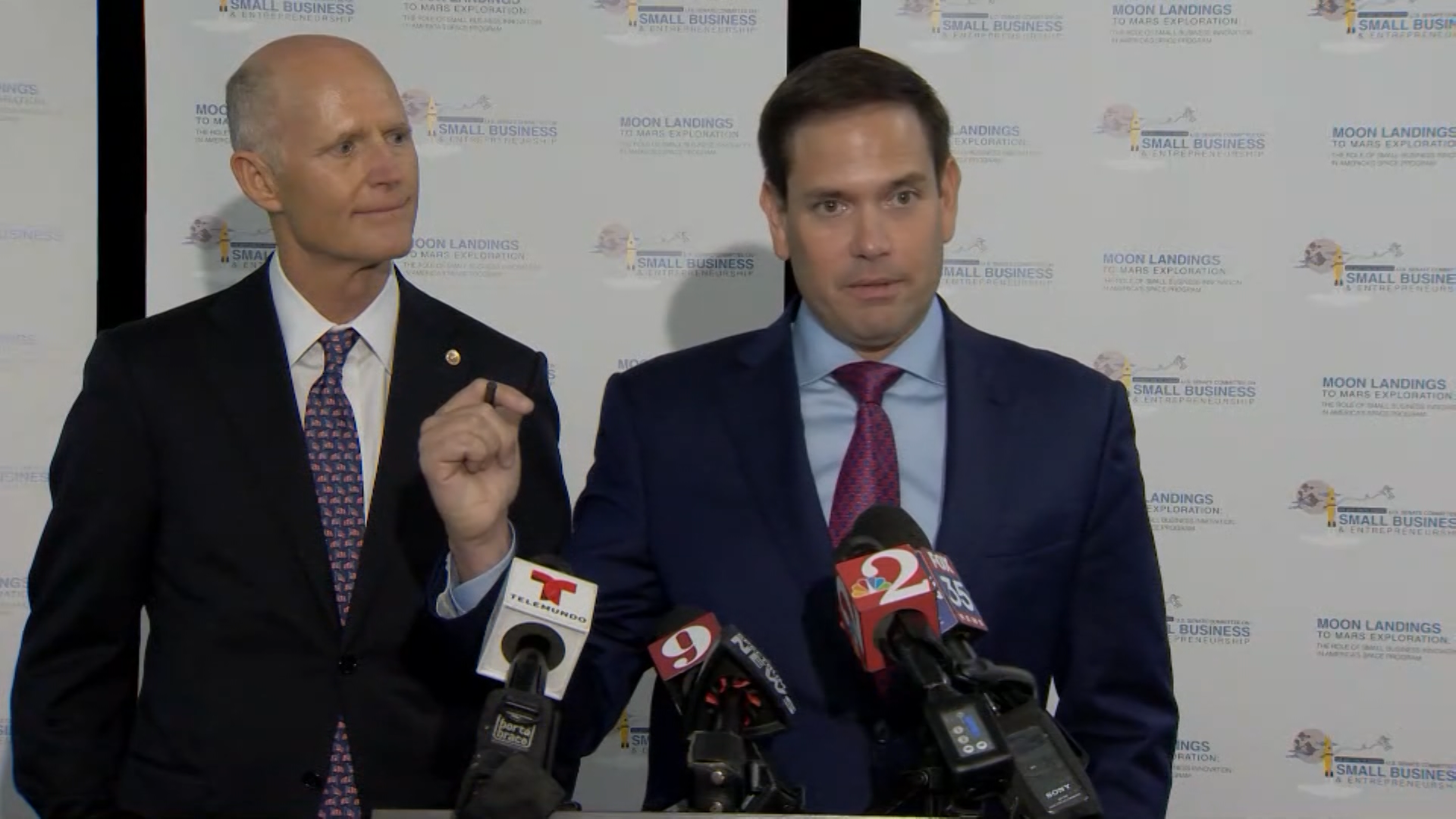 Florida Sens. Marco Rubio and Rick Scott were asked Friday to weigh in on a controversial tweet from President Donald Trump that was directed at four congresswomen of color. See the full responses in the video player above. "I don't think the president is a racist. I know the president, and I don't believe he is a racist, Scott said. Scott also called on Congress to better use its time, a reference to the Democratic-led house vote Tuesday to condemn the president's comments. "This whole thing is a crazy cycle that I'm not going to be a part of," Rubio said. Rubio said he did not agree with what the president said and added that he believes that being an American has nothing to do with skin color. Trump tweeted Sunday that four Democratic freshmen representatives should "go back" to their home countries, though all are U.S. citizens and three were born in the United States. In a remarkable political repudiation, the Democratic-led U.S. House voted Tuesday night to condemn what it called the president's "racist comments."
CAPE CANAVERAL, Fla. —
Florida Sens. Marco Rubio and Rick Scott were asked Friday to weigh in on a controversial tweet from President Donald Trump that was directed at four congresswomen of color.
See the full responses in the video player above.
"I don't think the president is a racist. I know the president, and I don't believe he is a racist, Scott said.
Scott also called on Congress to better use its time, a reference to the Democratic-led house vote Tuesday to condemn the president's comments.
"This whole thing is a crazy cycle that I'm not going to be a part of," Rubio said.
Rubio said he did not agree with what the president said and added that he believes that being an American has nothing to do with skin color.
Trump tweeted Sunday that four Democratic freshmen representatives should "go back" to their home countries, though all are U.S. citizens and three were born in the United States.
In a remarkable political repudiation, the Democratic-led U.S. House voted Tuesday night to condemn what it called the president's "racist comments."