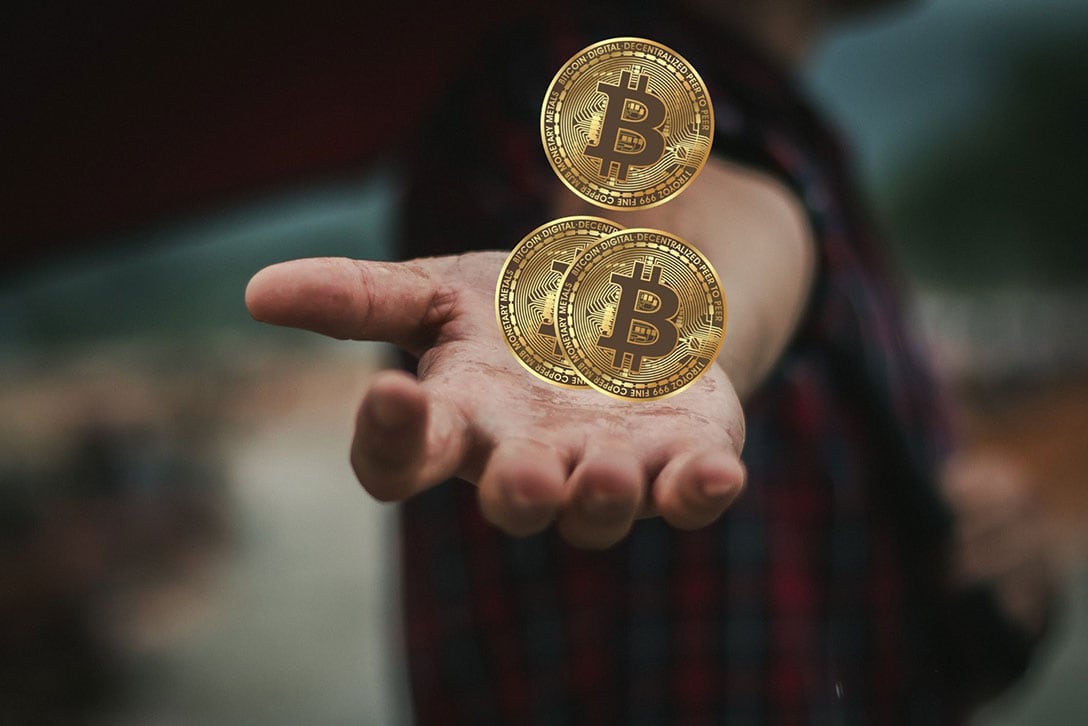 The summer of 2019 is really heating up for Bitcoin and cryptocurrencies. You can't say I didn't tell you so. Bitcoin is holding above $12K and floating many other alts along with it. More news stories are coming out about Bitcoin moving to $30K by fall of 2019, and over $100K by end of 2020. So ahead of these big upward moves that are once again predicted by the bulls, how can you get some free Bitcoin? Voyager and Abra are two trustworthy exchanges with quick, simple and easy methods for doing so. And you might even earn more if you play your cards right.
Voyager is now live in 49 states and is coming to New York later this year. They also aim to go live internationally later this year. I covered Voyager back in late 2018 before the exchange officially launched. In January of this year I had the opportunity to demo the exchange prior to launch. Voyager is a cryptocurrency trading app that lets users trade over 18 of the most popular cryptocurrencies, all commission-free. It does this by connecting to over a dozen of the most trusted and secured crypto exchanges with their proprietary "Voyager Smart Order Router" which provides customers with the most vast crypto trading market on the web.
Voyager is safe, secure, and easy to use, even for crypto beginners. I have used this app for months now and really enjoy the clean and user-friendly interface. It also has a news ticker for the cryptos you follow, and their support team is extremely responsive if you run into any issues. Sign up using this link to get your $25 in free Bitcoin. If you're not in a territory that has Voyager yet, be sure to sign up anyway as they are expanding globally in 2019.
Once you've signed up for Voyager and want to get some more free Bitcoin before the prophesized "mooning," head over to Abra and get another $25 in Bitcoin. Abra is another secure mobile crypto exchange app that allows customers to easily invest in over 25 of the most popular cryptocurrencies. Additionally, Abra has enabled for customers to invest in BIT10; an index of the top cryptos. The app is available in over 150 countries, so there is a high likelihood your country is one of them, so get your free Bitcoin! When you sign up to use Abra with this link, you will receive $25 in free bitcoin after your first $5 Bank and/or Amex deposit. Yes, you can use a credit card to purchase cryptos on this app!
If you are looking to get even more Bitcoin with Abra, they have a referral program that will give you an extra $25 in Bitcoin for each friend you get to sign up with your link. To show they are legit, here are screenshots from my Abra app showing payment from 4 friends I had sign up using my link.
So if you are a popular person and want to get your friends and family into cryptocurrency, this is an opportunity to get you and them some free Bitcoin. This opportunity is only for a limited time so if you want your free sats, act fast!
If you are looking to get your free Bitcoin ahead of any massive booms, now is the time to act to get your coins before these programs disappear. If you are looking to continue your quest for more Bitcoin (and other coins), check out my previous article on more ways to earn free or almost-free cryptocurrency. Did these tactics work for you? Find any other opportunities that you wish to share? Be sure to follow me on twitter @MarcusHenryHODL and let me know!
Marcus Henry is an American Journalist with over 11 years working in the tech industry. He has been actively involved in the crypto community for the past three years and currently works out of Austin, Texas. He covers breaking news, writes perspective pieces and reflections, and conducts interviews with industry professionals and community members. Follow Marcus Henry on Twitter- @MarcusHenryHODL
Disclaimer: The information above does not constitute investment, financial, trading or any other sort of advice and you should not treat any of my content as such. I do not recommend the purchase, sale, or holding of any cryptocurrency or other product and nothing I write about should be deemed as an offer to purchase, sell, or hold a cryptocurrency or other product or service. Please do your own research and consult a certified financial professional before making any investment decision.